Surviving childhood cancer isn't the end of the fight. As survivors age, heart disease and secondary cancers become two big risks, often caused by the very treatment needed to save their lives. Read on to learn more about the two main threats to survivors and how St. Baldrick's researchers are working to help.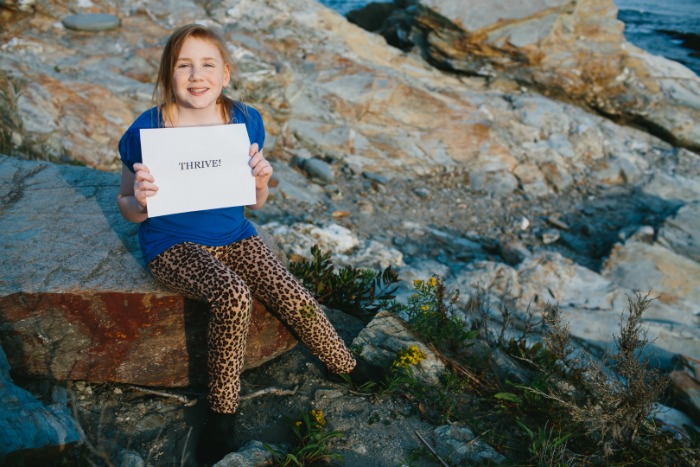 Since surviving a brain tumor as a child, Ambassador Grace has dealt with long-term effects from her treatment.
After beating childhood cancer, survivors should be living long and healthy lives, but that isn't always the case.
Many kids have survived their cancer because of chemotherapy, which has been effectively killing cancer cells and saving lives since its development in the 1950s. But the drugs, which stamp out both cancer cells and healthy cells, come with side effects for the short-term and long-term.
Kids often lose their hair during chemotherapy — a short-term side effect — and as they grow up, their hearts can show the impact of their treatment as well.
Some childhood cancer survivors are at risk for heart attacks and arteriosclerosis, which is the thickening of the blood vessels normally seen in older people.
In fact, a commonly used class of chemotherapy drugs called anthracyclines are known to weaken heart tissue.
"In general, people who got these higher doses of anthracycline chemotherapy or higher doses of radiation, or both, are definitely going to have a higher risk of heart failure, meaning their heart doesn't pump well enough and blood and fluid backs up," St. Baldrick's researcher Dr. Eric Chow said.
The problem is that these drugs are extremely effective at curing kids, which makes it tricky to cut them out of therapy.
"There are some cancers where doctors are trying to limit either the amount or number of kids who get anthracyclines, while seeing if cure rates can be maintained," he explained.
Dr. Chow knows that we can do better for our survivors.
That's why he's studying a drug called dexrazoxane that could help prevent heart disease in kids being treated with chemotherapy.
In his St. Baldrick's-funded research, Dr. Chow is picking up where other studies left off. To determine whether this drug is beneficial, he's following childhood cancer survivors who received chemotherapy either alone or in conjunction with dexrazoxane while on clinical trials in the 1990s.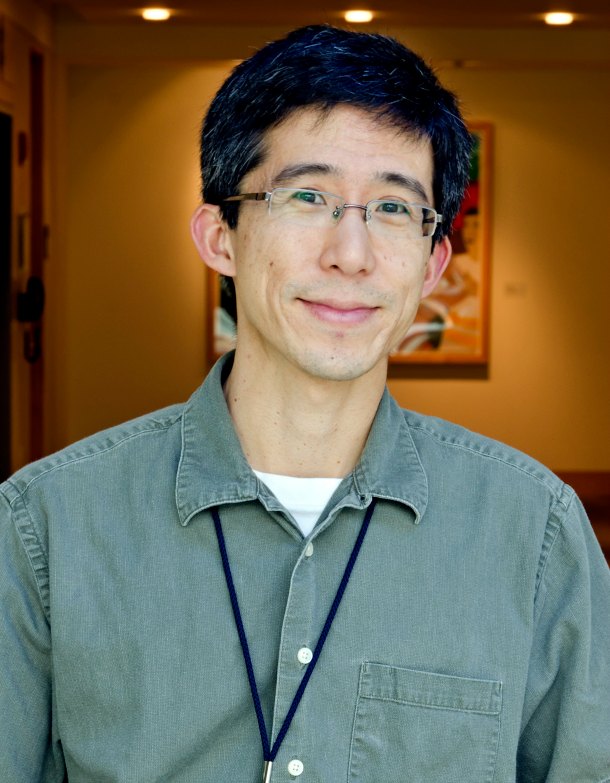 Dr. Eric Chow is working on the St. Baldrick's-funded HEART (Health Effects After Anthracycline and Radiation Therapy) study at Fred Hutchinson Cancer Research Center in Seattle.
Dr. Chow isn't the only St. Baldrick's researcher studying this problem. There are several others working to help childhood cancer survivors live long lives with healthy hearts.
Dr. Greg Aune had emergency heart surgery to repair the damage done by the childhood cancer treatment he endured as a teen. Now he's working to understand how chemo damages the heart, so he can help other survivors. Read more >
Dr. Saro Armenian is studying how a pill might protect kids' hearts from the harmful effects of chemotherapy. Read more >
Secondary cancers
For some kids, radiation is the best possible treatment for their cancers. But like chemotherapy, radiation can also come with its own late effects, including secondary cancers.
In the 1970s, kids with acute lymphoblastic leukemia (ALL) usually received radiation to their heads as part of their treatment, Dr. Chow said.
These days, that kind of radiation treatment for kids with ALL is extremely uncommon. That's because doctors now know that cranial radiation increases the risk of kids developing secondary cancers in that area, like brain tumors, he said.
"The general trend over the past 20 years has been to see if we can reduce radiation in as many children as possible."
Women who've received radiation to their chest can have increased risk of breast cancer, he explained, while survivors who were treated with radiation to their neck are at greater risk of developing thyroid cancer.
Radiation use can also cause skin cancer, which is one of the most common secondary cancers, Dr. Chow said. It is one kind of cancer that survivors might be able to prevent, so Dr. Chow counsels patients on using sunblock and wearing hats and other protective clothing.
"A lot of what happens to people, like heart problems, is a consequence of their treatment. They can't go back and reverse that. So, giving them strategies so they have some control over their future health is important," he said.
Radiation isn't the only treatment that can cause secondary cancer. Dr. Chow explained that some chemotherapy drugs are associated with a small increase in survivors' risk of developing certain types of leukemia.
Read how Clayton's childhood cancer treatment caused a secondary cancer >
The future
Over the past decade, Dr. Chow has seen survivorship issues become more prominent in the childhood cancer field.
"I think that's because there are more and more people who are surviving their cancers and telling us and telling the community, 'Hey, I survived, but not everyone is thriving.' So that's an important message — that we need to do better."
Doctors are already working to provide more targeted therapy to reduce long-term effects. Awareness of survivorship issues has grown on all levels, including at St. Baldrick's, which helped introduce the STAR Act, a childhood cancer bill that aims to maximize survivors' quality of life.
Studying survivorship is important, Dr. Chow emphasized. That's because it tells doctors whether treatments are working for kids — for the long-term.
"We have a responsibility to all the kids and their families that we're treating to give them the full story," he said. "We don't want kids to just to be cured of their cancer just to die of something else and not have a healthy, productive life."
Help give childhood cancer survivors long and healthy lives. Fund childhood cancer research today.
Give

Read more on the St. Baldrick's blog: