Two decades after his passing, Anne remembers her son, Gary, who was diagnosed with childhood cancer in 1989. She misses him, but she knows her son wouldn't want her to be angry or sad. Instead, she tries to live joyfully, just like he did. "I believe that we need to enjoy each day to the fullest and not muddle in the things we don't like about life," she said. "I choose to enjoy life."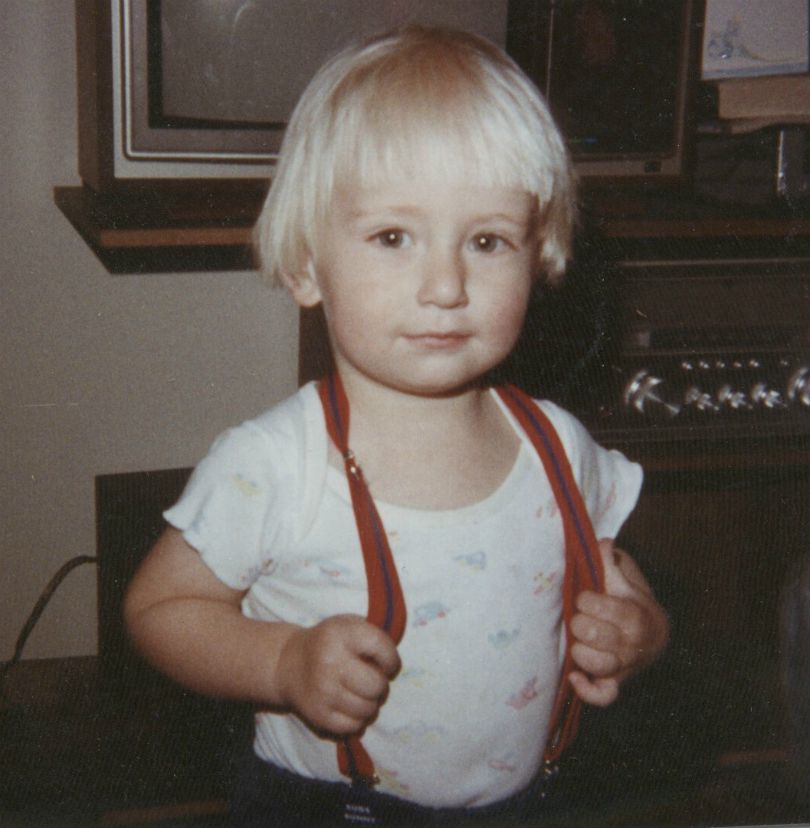 Gary was diagnosed with neuroblastoma at 21 months old. He had a tumor in his belly and behind his right eye.
When Anne looks at her twin grandkids, they remind her of Gary. They remind her to keep going. They bring her so much joy, just like he did.
They're just a little older than Gary was when he went into the hospital for the final time.
"I look at them and think, 'Oh gosh.' Gary was that age and how full of life these two are, and just such silly little kids," she said. "He just missed out on life. It just doesn't seem very fair."
Her son was diagnosed with neuroblastoma in August 1989, after Anne noticed he had a black eye that wasn't healing. They were living in a small town in Montana of about 300 people and no hospital. So, on a Friday night, they drove 20 miles east on the highway, through rolling hills and forest, to the emergency room in Helena.
"It's been so long ago, but it was pretty scary and pretty devastating," she said. "Why would a little kid get cancer? It was the last thing from my mind."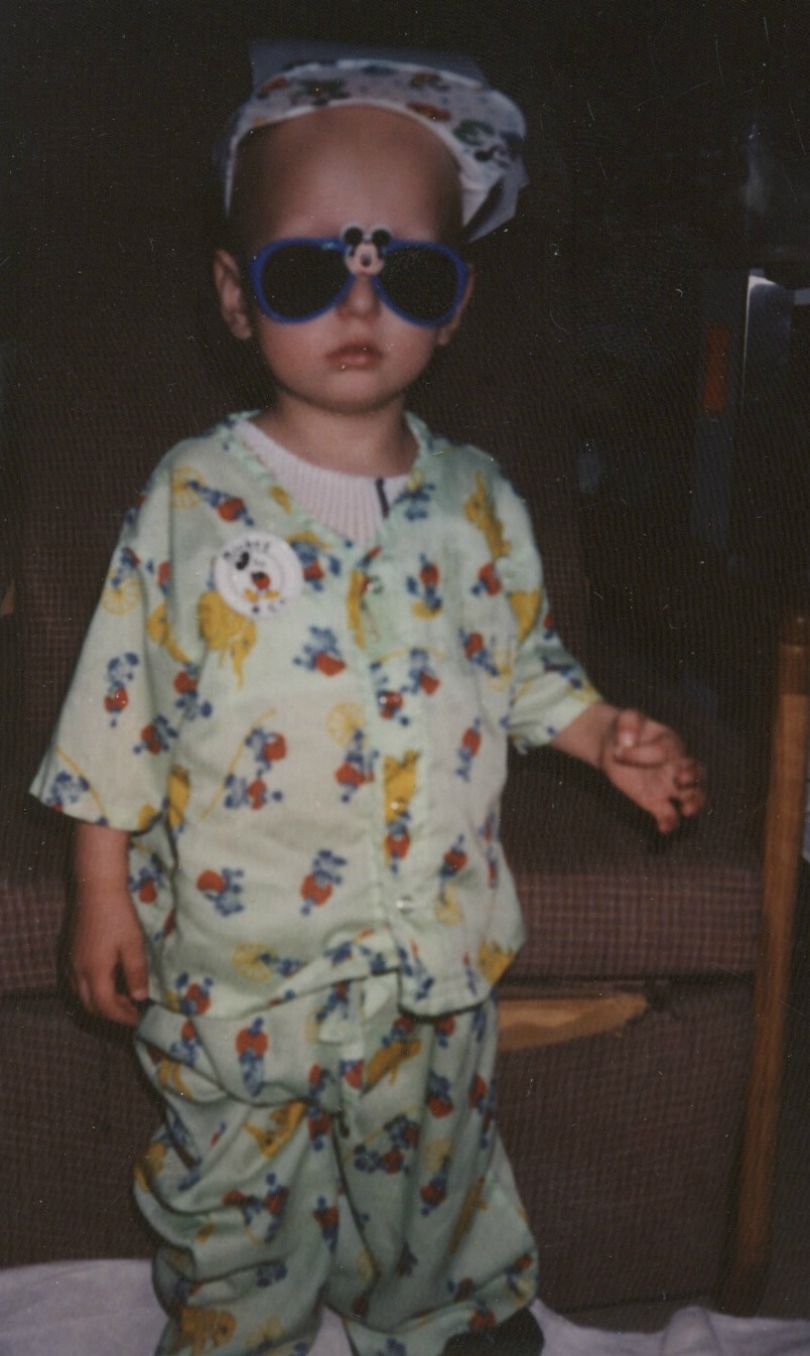 Gary was full of fun and would play in the hospital's playroom whenever he got the chance.
Gary was almost 2 years old. He was a firecracker and a tough cookie. He was the kid who needed more sedatives than the others to get through a procedure. He was also the boy who would run to the playroom as soon as he was unhooked from his chemotherapy line. He was uncomplaining about his treatment, as long as the playroom came next.
"Whenever he got well enough to get all the tubes out of him, that's the first thing he wanted to do, go to the playroom," Anne said, explaining that her son wanted to go play just a few days after surgery, when the doctors removed as much of the tumor as they could.
"He actually walked to the playroom, but didn't have the energy to walk back to his room."
It's been 25 years since he passed away, and Anne is surprised at how easily the tears come when she talks about him.
But she's not angry. She never has been, even after she got the news that the tumor was back, just as they were getting ready to celebrate Gary's last day of chemotherapy.
"I knew there wasn't any more that they could do and just gave him to God," she said. "I was at peace with his passing and I wasn't angry about his passing. Very sad, obviously. Pretty grief-stricken, but not angry. But truly at peace, if that makes sense."
Anne chooses to enjoy life, and most of those enjoyable moments come from her daughter's twins.
"They add a lot of light to my life," she said.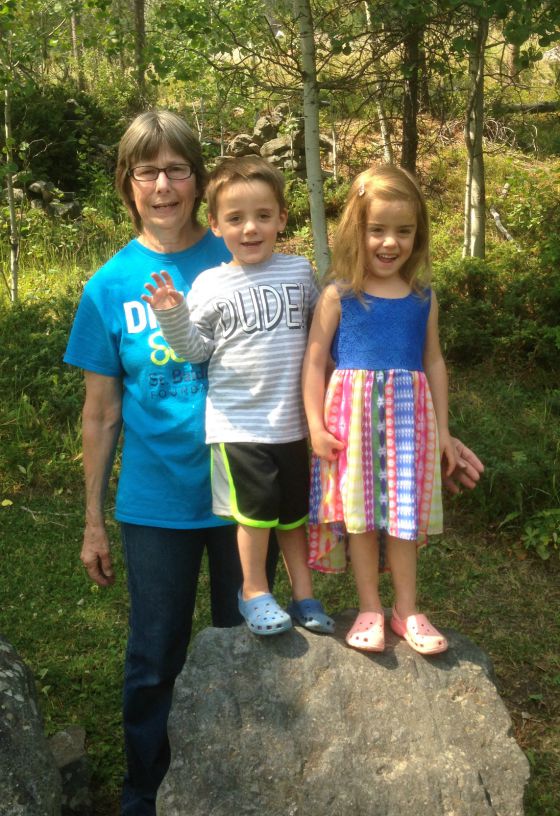 Anne stands with her daughter's kids, twins Owen and Maddy.
The mission of St. Baldrick's is close to Anne's heart, and she was happy when she recently heard that a new drug, made possible because of the work of a St. Baldrick's researcher, had been approved to treat neuroblastoma.
Learn more about the new drug for neuroblastoma and what it could do for kids like Gary >
But she also knows those leaps forward in childhood cancer research have been rare, despite the two decades that have passed since her son's death.
"I know that they have raised the odds, but they aren't good enough. They need to be better — they need to be way better," she said.
So, she continues volunteering at St. Baldrick's events when she can. She attended a local one a few months ago where the organizer had put up a gallery of photos and stories of children who had passed from cancer. Gary's picture and story was among them.
At the event, they had a bouquet of flowers for those parents who had lost children. Anne was given a single white tulip. She walked up to the memorial, in front of the crowd, and placed the flower by his photograph.
"It was difficult, but it's also good to remember those who didn't make it. That's another reason St. Baldrick's does it, so more kids can make it through their cancer," she said. "I don't want any more like Gary."
Next month is Childhood Cancer Awareness Month. But you don't have to wait until September to help kids like Gary — fund research today.
Give
Read more stories about neuroblastoma: