Birthdays aren't always about getting — sometimes they're about giving. Read on for the story of one almost-10-year-old who is celebrating her birthday by doing just that.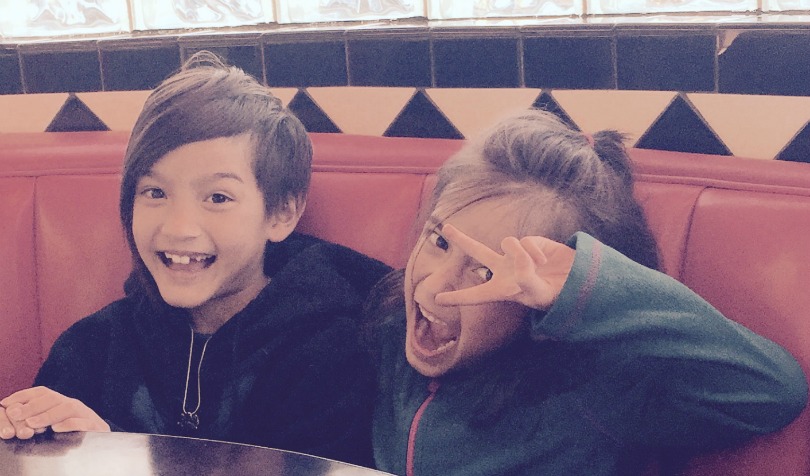 Ari, on the left, sits with her little sister, Lola, at a low-key celebration after a visit to an animal sanctuary Ari supported for her ninth birthday.
Next month, Ari Hen will be celebrating her first double-digit birthday. And she is celebrating in a special way. Ari isn't asking for gifts for herself — she's giving back to make sure kids with cancer get to enjoy the happy, healthy childhoods they deserve.
Ari is shaving her head for her birthday, which fittingly falls on St. Patrick's Day, the day St. Baldrick's was founded.
"I really liked the idea, so I just decided to do it," she said.
That's generally how the 9-year-old approaches helping people. She isn't shy about lending a hand. When Ari told her mom, Jess, about the shave, Jess wasn't surprised in the least.
"We've been calling her our little humanitarian since she was a baby," Jess said.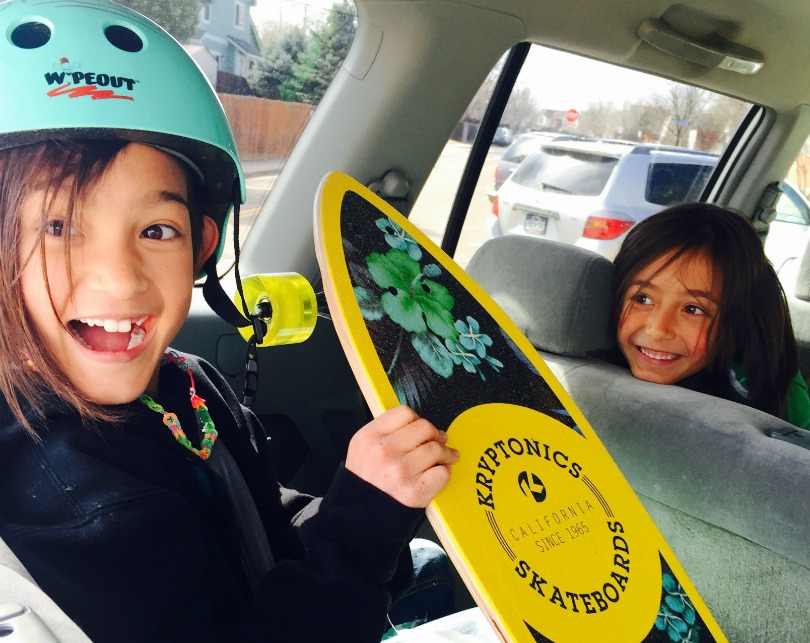 Ari did receive one present for her ninth birthday — a skateboard. Her family presented the gift to her before visiting an animal sanctuary that Ari had supported for her birthday.
For her ninth birthday, Ari supported a wild animal sanctuary. For her eighth, she asked for donations to the local food bank instead of presents. She always brings an extra snack to school for a little boy who doesn't usually have snacks of his own.
"It's just the way she is. It's just what she does, the way she thinks, the things that come out of her mouth," Jess said. "It's just how it's been."
Ari has approached neighbors and teachers and friends, asking them to give to childhood cancer research for her birthday. With their support, the 9-year-old has blown past her original goal of $1,000. Now she's set her sights on $3,000 for childhood cancer research.
The 9-year-old has zero qualms when it comes to sitting in the barber's chair on March 11.
"I'm so excited. This hair is making me crazy," she quipped.
Ari smiles with her little sister, Lola, who will be in the audience watching her big sister shave for her birthday.
She was first introduced to St. Baldrick's by her mom's friend, a former shavee℠ who said she would go bald again if Ari shaved. Now they have a team of six people. Ari even inspired one of her friends, who is shaving at another event.
"It feels so good to be knowing that I'm helping childhood cancer research," Ari said.
But is giving really better than receiving?
"It's so much better," Ari said. "It not only makes the person you're giving it to feel good, it makes you feel good too."
Wish Ari a happy birthday while helping kids with cancer — give to her birthday fundraiser today!
Donate for Ari's birthday

Read more on the St. Baldrick's blog: