Ambassador Phineas was diagnosed with acute lymphoblastic leukemia in 2013. He's alive today because of research funded by St. Baldrick's. His mom, Tina, shares how their family will be spending his three-year diagnosis anniversary.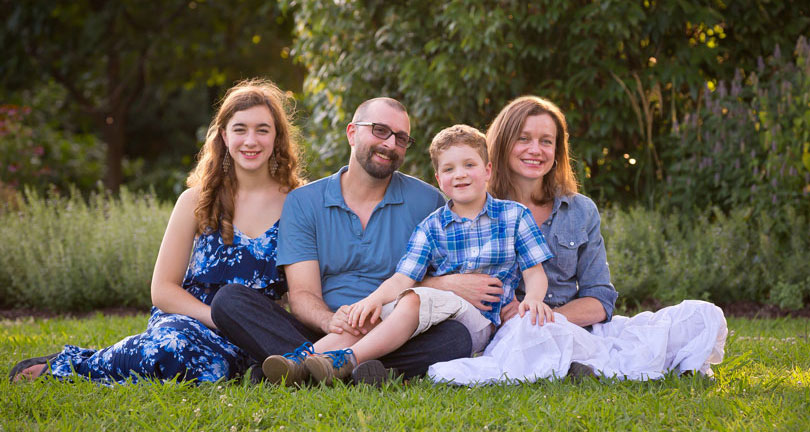 The Sandi Family (left to right): Fiona, Carlos, Phineas and Tina.
On March 28, 2013, we found out that our 4-year-old son, Phineas, had cancer. It was a terrible day — but heartbreakingly familiar.
Phineas was our second child to be diagnosed with cancer. Our daughter Althea was diagnosed with acute myeloid leukemia (AML) in 2006. She died that same year. Seven years later, we were devastated to find out Phineas had high-risk acute lymphoblastic leukemia (ALL).
Phineas' leukemia soon proved to be chemo resistant. Our son would've died, too, had it not been for the immunotherapy research made possible by St. Baldrick's.
Learn about the clinical trial that saved Phineas' life >
Thanks to St. Baldrick's, my son is alive, thriving and having the happy childhood he deserves.
We don't like to be reminded of the day we learned Phineas had cancer. We never want to relive that nightmare. So each year, March 28 is just another day for being alive and having fun together.
On the first anniversary of his cancer diagnosis, Phineas went on a nighttime toad gathering hunt with his dad. Armed with a headlamp, surgical gloves and a mask to protect his new immune system after his bone marrow transplant, Phineas caught and released four toads.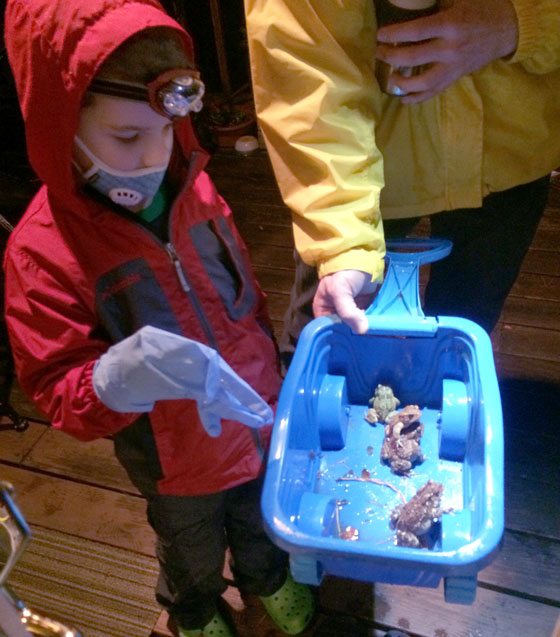 Phineas catching toads with his dad.
On the second anniversary of his cancer diagnosis, we went to the Monster Jam World Finals in Las Vegas. Phineas watched monster trucks roar and do tricks, flying and flipping 40 feet in the air.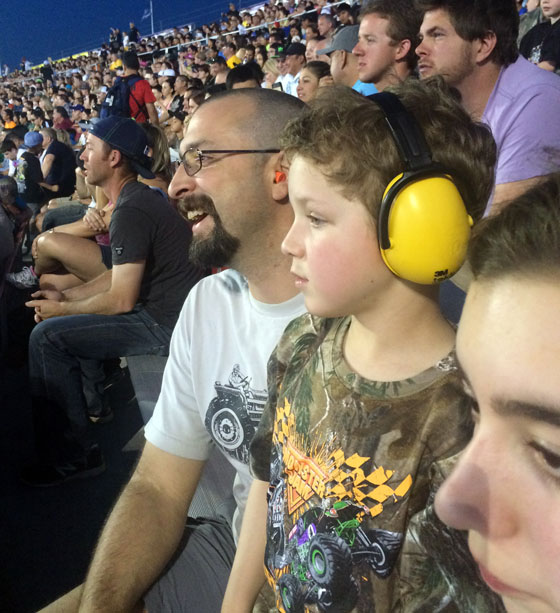 Phineas sat next to his sister Fiona and his dad at the Monster Jam World Finals.
Now, three years later, we'll be on a family camping trip to South Florida in Alice, our vintage Airstream. We'll be staying at several state parks on the way down and back. Hopefully he and his older sister, Fiona, don't fight too much.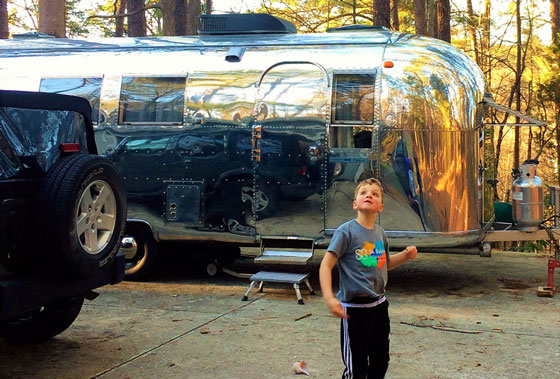 Phineas plays in front of the family's vintage Airstream.
I really know what it feels like to hear, "Your child has cancer." I know what it's like to have a child die in my arms.
I also know the gratitude I feel for the new life Phineas has been given — a life saved by childhood cancer research.
Help St. Baldrick's fund childhood cancer research for kids like Phineas — so they can keep on being kids.
Give
Read more on the St. Baldrick's blog: