Back in April, Ambassador Zach was finally healthy enough after his bone marrow transplant to go out in public. What did he decide to do after that momentous milestone? He joined the hundreds of advocates speaking up for kids' cancer research on Capitol Hill during Childhood Cancer Action Days. Here's his recap of that trip and the big moments that have come since …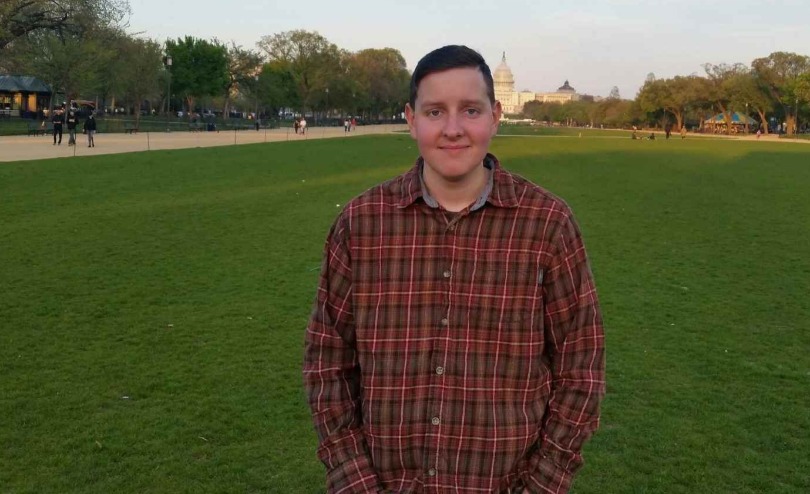 Ambassador Zach poses for a photo in front of the United States Capitol building and its famous dome during Childhood Cancer Action Days in April.
I received a bone marrow transplant over a year ago, and I was so glad that I was healthy enough to speak on Capitol Hill this past April as a St. Baldrick's ambassador. As an ambassador, I am a face and a voice for childhood cancer, and while in Washington, D.C., my family and I represented thousands of children and families who are affected by childhood cancer. I was lucky enough to share my story and talk about the importance of funding childhood cancer research through the STAR (the Survivorship, Treatment, Access and Research) Act, the most comprehensive childhood cancer legislation ever taken up by Congress. With the recent passage of the STAR Act, we have come so far, but we still have so far to go.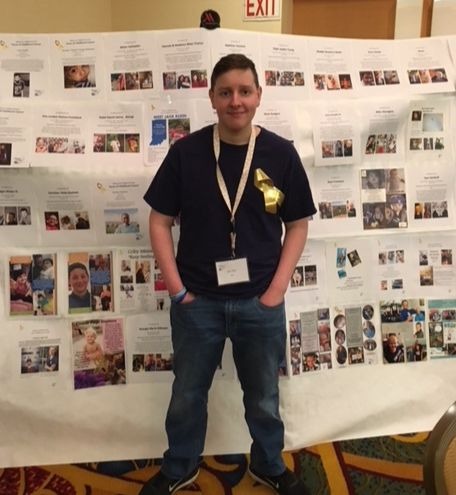 Ambassador Zach stands in front of the 'Faces of Childhood Cancer' display during Action Days.
I have fought childhood cancer for 10 years and I know firsthand how important research is. I was lucky to have CAR T cell immunotherapy, which is now an FDA-approved treatment for relapsed acute lymphoblastic leukemia (ALL). This therapy, which saved my life, became available just five years ago. When I received it, it was only available through a St. Baldrick's-funded clinical trial. So much progress has been made, but I know that there is still so much more research needed with this treatment, as children still relapse even after CAR T therapy.
I want this hope for other children and families who are battling this disease. I want them to never give up and know that there always people fighting to improve treatment options. When I was visiting Capitol Hill during Childhood Cancer Action Days, it was such a privilege to meet children and families who have fought and are continuing to fight so passionately to make sure childhood cancer research funding is a priority in our country.
Learn more about the STAR Act and how you can get involved >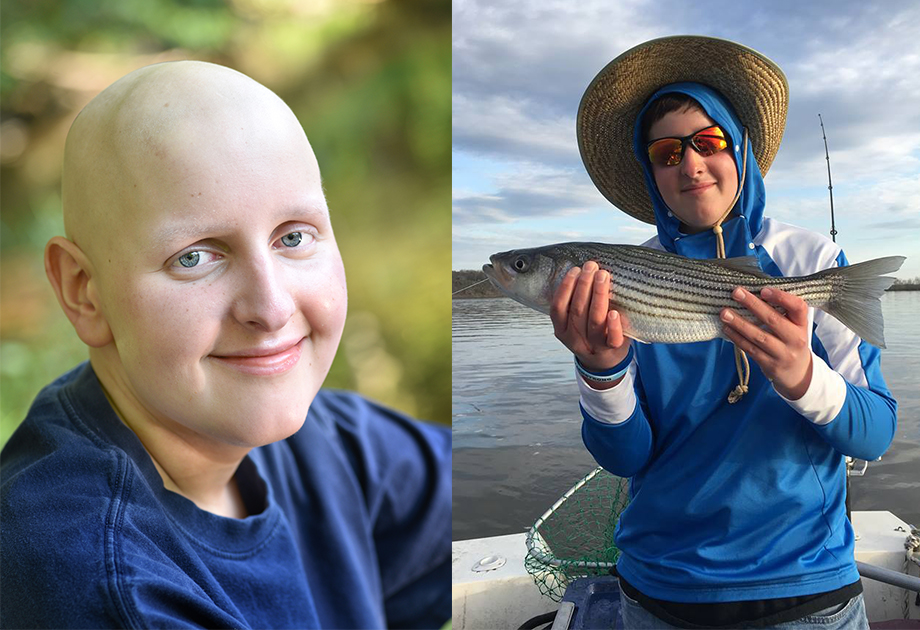 Ambassador Zach loves to fish and is now healthy enough to get out on the water.
Thanks to childhood cancer research, these days I'm feeling good and am enjoying life. Recently I hit a big milestone because I had my port removed, which means goodbye to cancer for good. I am looking forward to getting my driver's license, training to be a volunteer firefighter and hanging out with my friends this summer. Today I feel great, which is a huge difference from the way I felt just one year ago. I am thankful to the doctors, researchers and hospital teams that have worked so hard to improve treatment options for ALL. I can only hope that continued research and funding for rare and hard-to-treat cancers will allow kids to live like kids – cancer free and able to live long, productive lives.
Join St. Baldrick's Speak Up advocacy network and learn how you can be an advocate for kids' cancer research.
Sign up to be an advocate >
Read more on the St. Baldrick's blog: