Alyson Weissman is a dedicated St. Baldrick's shavee℠, a member of the 46 Mommas and the founder of a St. Baldrick's Hero Fund which raises crucial funds for lifesaving research. Why does she do so much? Because Alyson is also the parent of a cancer survivor. Read on for more about what being a survivor really means, how she conquers fear and why she works so hard to fund kids' cancer research.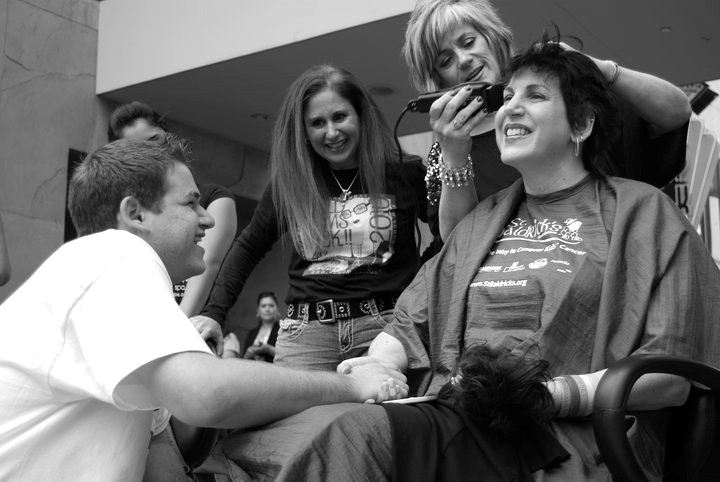 Alyson shaves her head with St. Baldrick's as her son holds her hand.
My son Jared was diagnosed with Hodgkin lymphoma in 2007. This year, in July, he will be a nine-year cancer survivor.
Jared during his treatment for Hodgkin lymphoma.
As cancer parents, we are always waiting for the other shoe to drop.
We know that with each year the risk of long-term side effects, secondary cancers and the chance that we will outlive our children becomes more of a reality.  The outside world, including many of our friends and family, believe that once a child reaches the five-year mark they are officially safe and completely free of cancer. This could not be further from the truth.
I've been a volunteer with the St. Baldrick's Foundation since 2010, when I braved my first shave with the 46 Mommas, a team of women who all have had a child diagnosed with cancer. At this year's event in Austin, Texas, we hit $2 million raised to date for pediatric cancer research.
Here are 10 things you should know about the 46 Mommas >
In 2016, we decided as a family to create a Hero Fund in our son's honor. It is called The Rich and Weissman Family Lymphoma and Survivorship Fund and has already raised over $27,000 this year.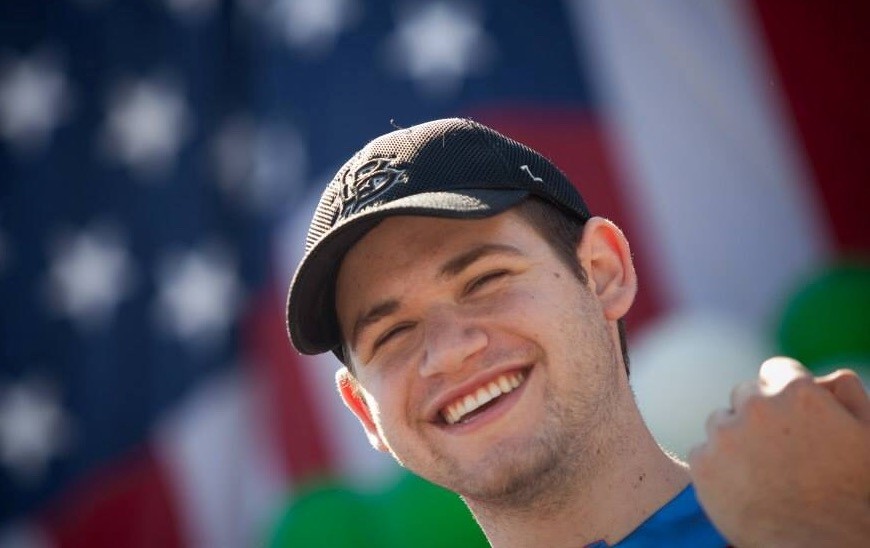 Jared is now 23 years old and is still cancer free.
I have found that the Hero Fund is the key to helping keep our personal cancer demons at bay. It helps me to know that the money we are raising goes directly to a researcher who is helping to ensure that our son will thrive.
Not only that, we believe that the money we raise will directly affect future generations of children diagnosed with cancer.
Do you have a hero in your life? Honor them and raise funds for lifesaving research at the same time. Start a Hero Fund >
As a cancer mom, I am always looking for local St. Baldrick's events to attend because I love to meet our allies – people who are excited to help raise money to support our children.
This year, I was honored to attend a local event at Carr Intermediate School in Santa Ana, Calif., where the students –who are the same age my son was when he became ill – were shaving their heads.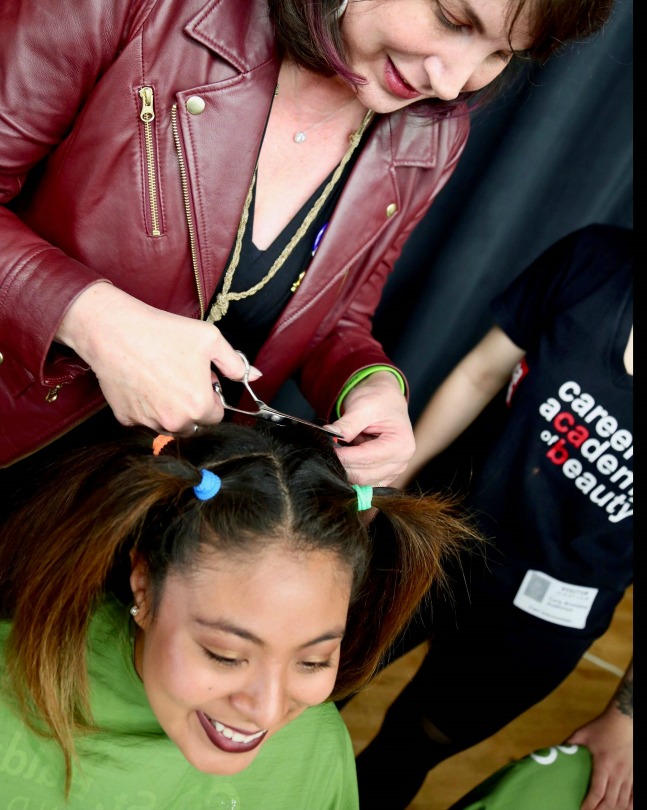 Alyson cuts the hair of a shavee during the Carr Intermediate School event this year.
During the event, a woman named Ami approached me. Her husband, Erick, had been diagnosed with Hodgkin lymphoma when he was just 12 and had recently died at the age of 47.  He had fought cancer three more times after his initial diagnosis – Non-Hodgkin lymphoma twice and thyroid cancer once.
Her story about the 13 years of love they shared, the son born after they were told they would never conceive, and the way Erick fought so hard to live brought me to tears.
As I later replayed all that Ami had told me, I could not help but imagine my own son forced to battle cancer again and again, as Erick had done.
The fact remains that although Erick and Jared were diagnosed 35 years apart, the toxic chemotherapy used to battle lymphoma has not changed.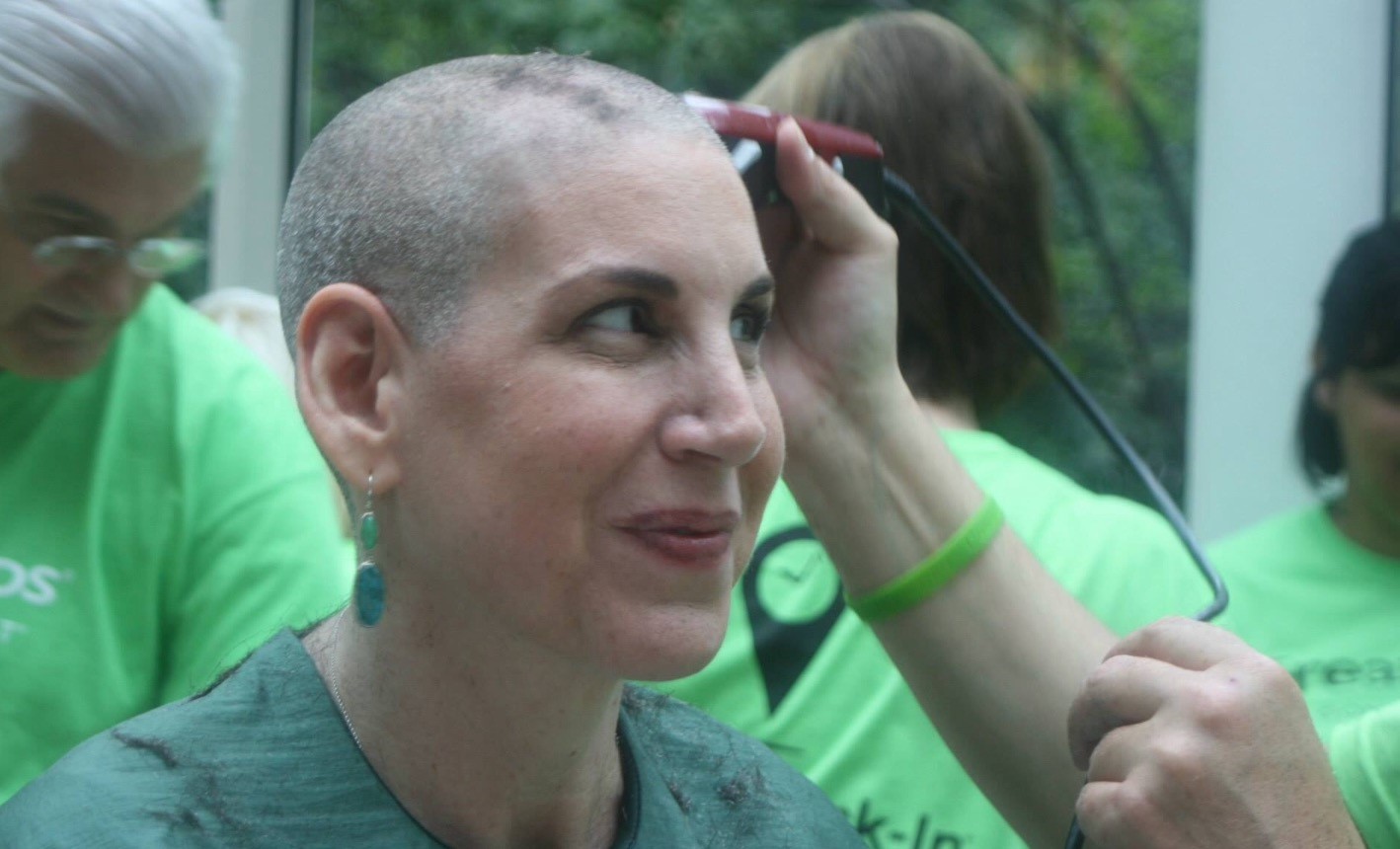 Alyson rocks the bald after shaving with St. Baldrick's.
The money we raise for research has never been just about our children. We are working to make sure wives are not widowed in their 40s, parents are not stolen from their children because they fought cancer as a kid, and that all survivors live long, healthy and productive lives.
I have never met anyone whose story could bring me to my knees as Ami's had, but also provide the power to lift me up and deliver an urgent sense of purpose and clarity.
She helped me truly comprehend that the work we are doing with our St. Baldrick's Hero Fund is more than just important.
It is essential.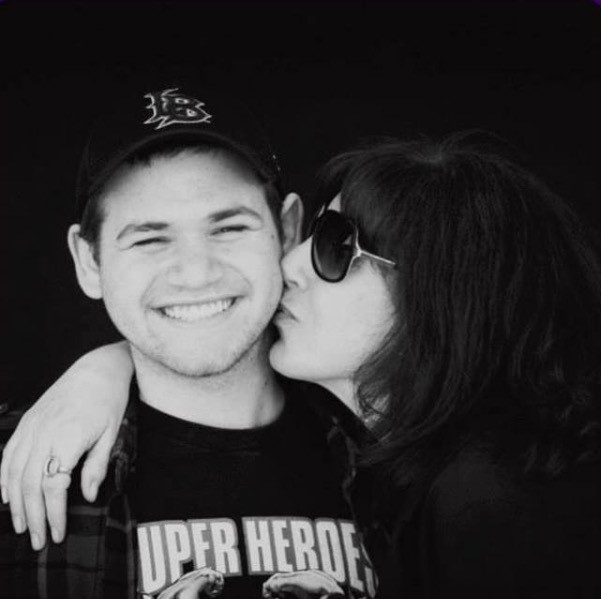 Jared and Alyson share a loving moment.
As the parents of long-term survivors, we all carry a heavy burden and a constant fear that at any moment the rug may be pulled out from under us. For me, I have found there is only one way to conquer the fear and move forward with a sense of both purpose and hope.
As the parents of survivors, we must let everyone know that five is not a magic number when it comes to pediatric cancer survivorship.
We must seek out allies and continue asking for their help to raise funds for life saving research. We are the guardians of both our own children's futures and the lives of future generations.
I don't – nor will I ever – take this job lightly.
Join Alyson and help kids with cancer live long and healthy lives. Donate to The Rich and Weissman Family Lymphoma and Survivorship Fund today.
Donate
Read more on the St. Baldrick's blog: