Honored Kid Victoria, nicknamed Tori, was diagnosed with osteosarcoma just over a year ago. Now the 9-year-old is back playing basketball with her friends, which is her favorite thing to do. "I learned a lot from her this year, just about being positive, sticking with it, trying not to let things get me down and trying to find the good in stuff," said her mom, Erika. "She taught us all a lot, I think, just being so strong."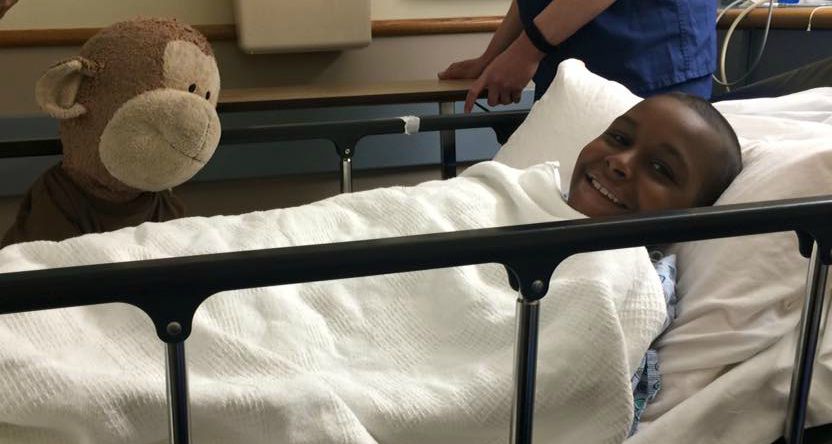 Tori smiles alongside her stuffed monkey as she's prepped for surgery.
Armed with her megawatt smile, that was the way Tori handled everything childhood cancer threw in her way — she stayed positive.
In August 2014, Tori was diagnosed with osteosarcoma, a type of bone cancer, after complaining of pain in her leg. An x-ray revealed a tumor in her tibia and a biopsy confirmed Erika's worst fears. The cancer was malignant and aggressive.
"It took a minute to sink in," Erika said. "Then it wasn't until I repeated it to a friend of mine on the phone that I was just panic-stricken."
Tori started treatment soon after her diagnosis, eventually enduring more than 40 rounds of chemotherapy and surgery to remove part of her tibia.
"I remember just sitting behind her, so she couldn't really see me, and just crying," Erika said of her daughter's first chemo treatment. "It just felt like — I know it's good poison, but it's poison. I'm poisoning my baby. That's all I could envision."
Tori is in remission and almost completely off her crutches. She just returned to playing basketball on the weekends.
"That's her thing and it's nice to see her back, doing the things that she likes to do and able to enjoy them a little bit more," Erika said.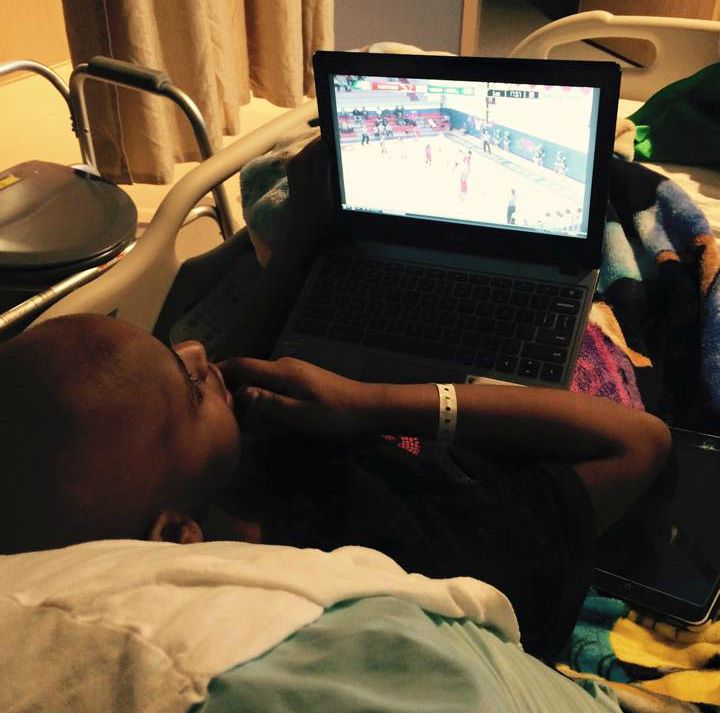 Tori entertains herself in bed by watching her favorite sport.
Though Tori had some bad days during treatment, she also had fun, even if she couldn't play basketball.
In the wee hours, while her mom was asleep, Tori and her nurses would challenge each other to eat the grossest things they could think of — brownies with ranch dressing and toothpaste, chocolate cupcakes with mustard and cookies with hot sauce. Even while stuck in a bed in the hospital, Tori was still your typical kid, eager to pull the zaniest stunts while mom was asleep.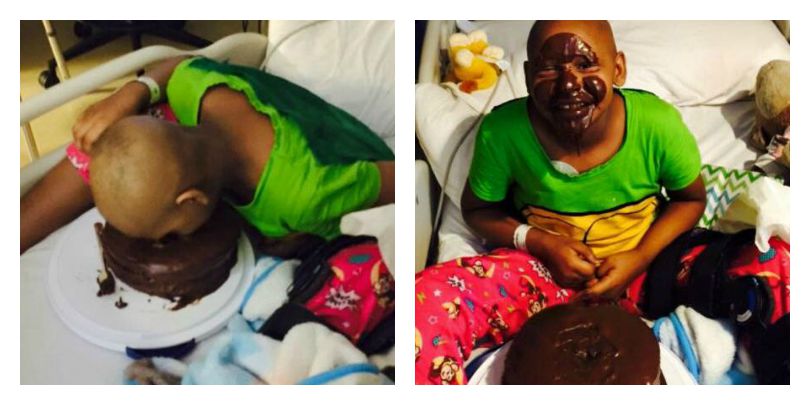 Even while in treatment for cancer, Tori was very much a kid.
Tori was undergoing treatment when Erika first heard about St. Baldrick's. One of Tori's teachers asked if they could honor the little girl during their event.
"A lot of her friends participated in her honor and that was cool too, because then she wasn't the only one bald," Erika said.
Tori admitted that she was a bit confused when she first learned that people were shaving in her honor, but now she gets it.
In fact, she wants to brave the shave for St. Baldrick's too and she wants to do it every year.
"I think that's just so cool and it's amazing that they do that for all us kids and grownups," she said of St. Baldrick's. "It's just so great to have people in this world to help out kids like that."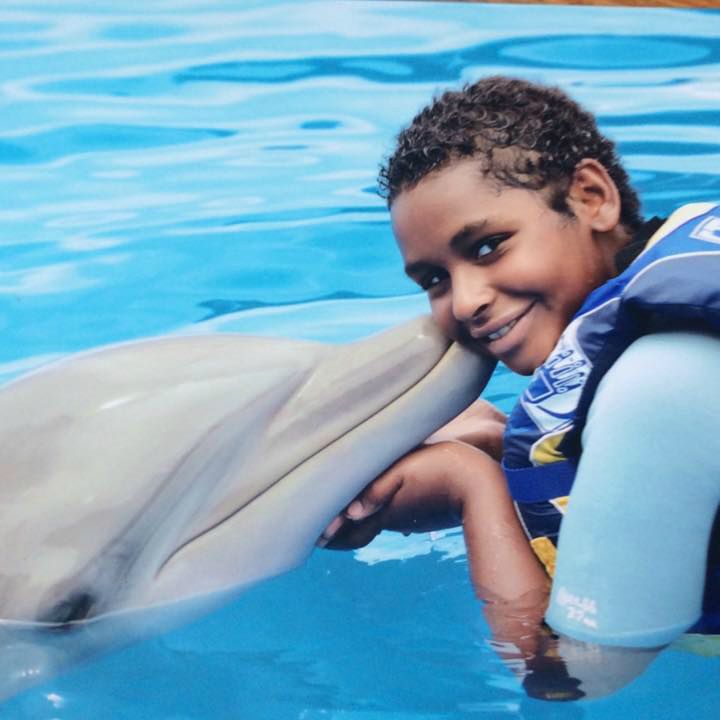 Tori swims with the dolphins during a Make-A-Wish trip.
What Tori wanted to say most of all was thank you. Thank you to all the people who shave, donate and volunteer. Thank you to the researchers who are working to give kids like her long, healthy lives, full of the things they love — like all-night fun with friends, gross food challenges and basketball games.
"We are so grateful for everything," she said.
Help kids like Tori get back to being kids. Give to childhood cancer research.
Give
Read more stories about osteosarcoma on the St. Baldrick's blog: