Thanks to a St. Baldrick's infrastructure grant, Dell Children's Medical Center in Central Texas is helping Spanish-speaking families participate in clinical trials and better understand how research can impact kids with cancer. Read on to learn more about how they're doing this and how St. Baldrick's helped make it happen.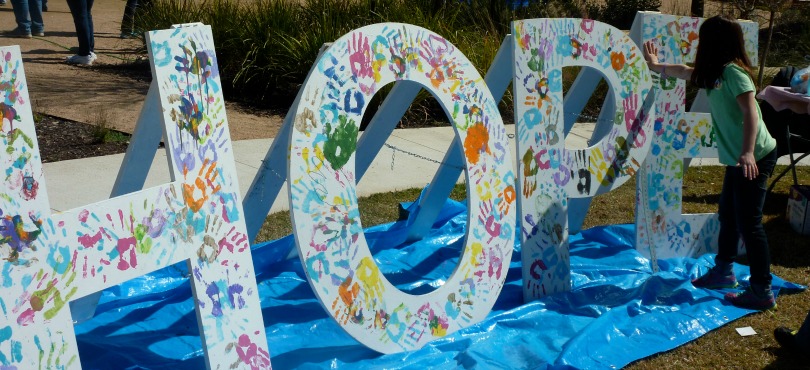 The St. Baldrick's event at Dell Children's Medical Center featured a hopeful, hand-painted message.
For the parent of a child with cancer, diagnosis and treatment can be a confusing, scary process. On top of the heartbreak that comes with having a sick kid, there are big decisions around every bend, accompanied by procedures, paperwork and lots of medical jargon.
All of that is challenging enough — but what if you can't read or speak English?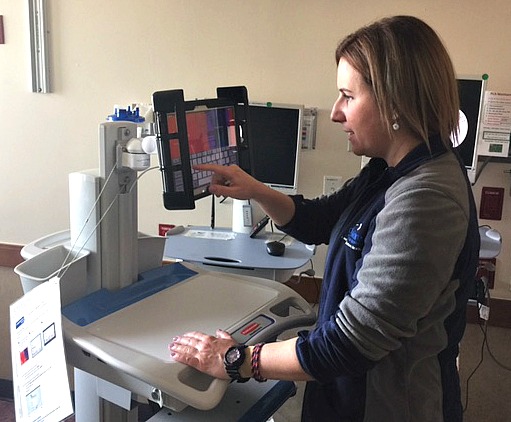 A staff member uses the video translator system at Dell Children's Hospital.
That's the situation faced by a significant portion of the families served by the Children's Blood and Cancer Center at Dell Children's Medical Center in Austin, Texas.
"We now see about 100 children per year with a new cancer diagnosis in the Austin area. More than one-third of the population we serve is Hispanic, with many families who do not speak English," said Dr. Amy Fowler, the clinical research director at the center. 
Meeting the demand for translation services has been a challenge for the program. And that's where St. Baldrick's comes in.
St. Baldrick's awarded the hospital an infrastructure grant which helped purchase a video translation system and access to video interpreter services, plus translate more than a dozen documents, like consent forms and informational brochures, into Spanish.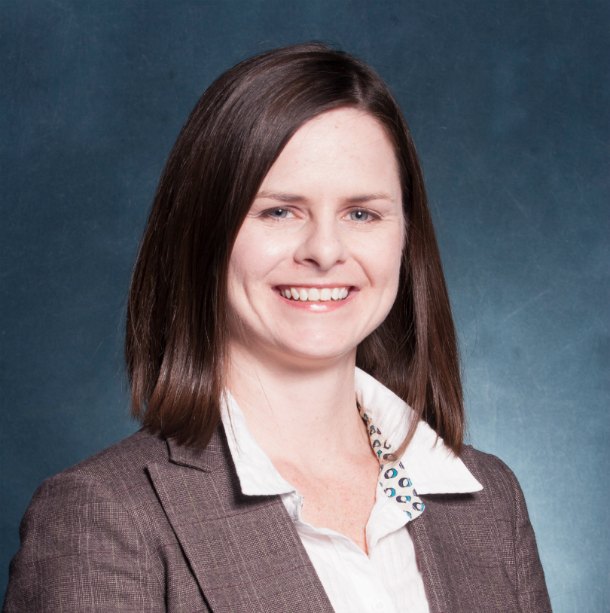 Dr. Amy Fowler is the clinical research director at Dell Children's Blood and Cancer Center.
"It has improved the quality of care provided to our non-English-speaking families, and has allowed non-English-speaking families the ability to participate in lifesaving clinical trials right here in Central Texas, closer to home and their support systems," Dr. Fowler said. "More importantly, it has empowered non-English-speaking families to be more informed and involved in their child's care."
But the grant isn't just making the treatment journey a little easier for the institution's Spanish-speaking families. It's giving childhood cancer research a boost.
Those translation services have been crucial in helping families understand their child's participation in clinical trials and why those trials are important for kids with cancer.
"Having equal representation among racial and ethnic groups in clinical trials is crucial for understanding the biology and behavior of cancers in different populations," she explained.  "Historically, Hispanic children have been underrepresented in clinical trials. To ensure continued advances in survival and quality of life for all patients, we must strive to improve equal participation."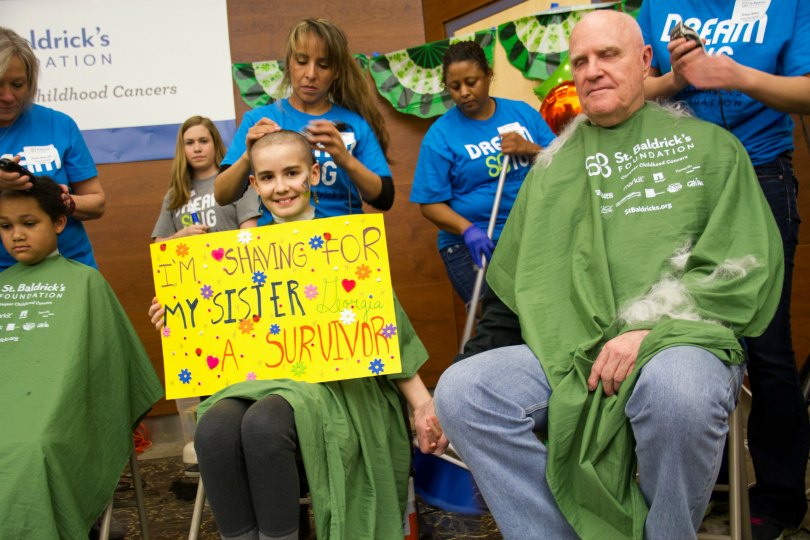 At the Dell Children's event in 2015, Ivy Moore, the sister of childhood cancer survivor and St. Baldrick's Honored Kid Georgia, held hands with her grandfather as they shaved together.
As the population of Central Texas has skyrocketed, Dr. Fowler said, the support from St. Baldrick's has been critical in helping the program grow to meet the needs of non-English-speaking families, providing them with the tools they need to participate in cutting-edge clinical trials.
"Participation in clinical trials has increased survival rates of childhood cancer to new heights in the past several decades," Dr. Fowler said. "Continued participation in clinical trials such as these is essential to continue the fight against childhood cancer and reaching the ultimate goal of long-term survival for every child."
Help give all kids the happy, healthy childhoods they deserve. Fund childhood cancer research today.
Give
Read more on the St. Baldrick's blog: