sport
where teammates and opponents are thrown, tripped, choked, and forced to tap out to find one of the most unique and innovative nonprofits. But that's where you'll find Tap Cancer Out, a Brazilian jiu-jitsu nonprofit dedicated to raising awareness and funding for cancer-fighting organizations.
Tap Cancer Out was founded in 2011 by Jon Thomas, a Brazilian jiu-jitsu practitioner in Connecticut. "I noticed that while courageous people were sacrificing time and energy to make this world a better place, I was doing nothing," Jon said. "I didn't necessarily know how, but I knew I needed to do something."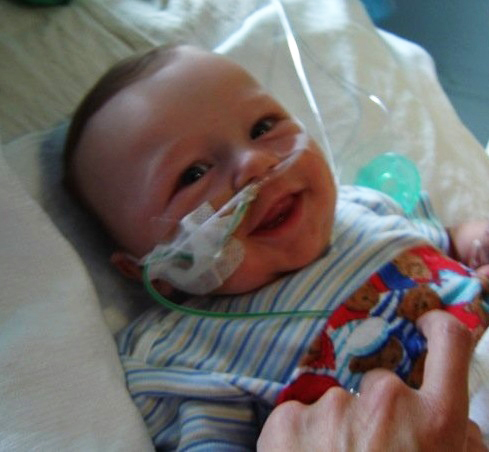 Jon's nephew Michael passed away from pediatric leukemia when he was 9 months old.
Jon is no stranger to
childhood cancer
. In 2006, he lost is 9-month-old nephew
Michael
to leukemia. "That hit all of us hard," said Jon. "I knew that if I was going to start a nonprofit, it was going to end cancer, and I'd do it in Michael's honor."
The majority of Tap Cancer Out's funds are raised at their Brazilian jiu-jitsu tournaments where competitors can participate for free and earn prizes by fundraising on behalf of the nonprofit.
"We gave them a different reason to compete," said Jon. "They're not just getting out there to fight for their school, their teammates, or even themselves. They are fighting for others — those who are in the fight of their lives."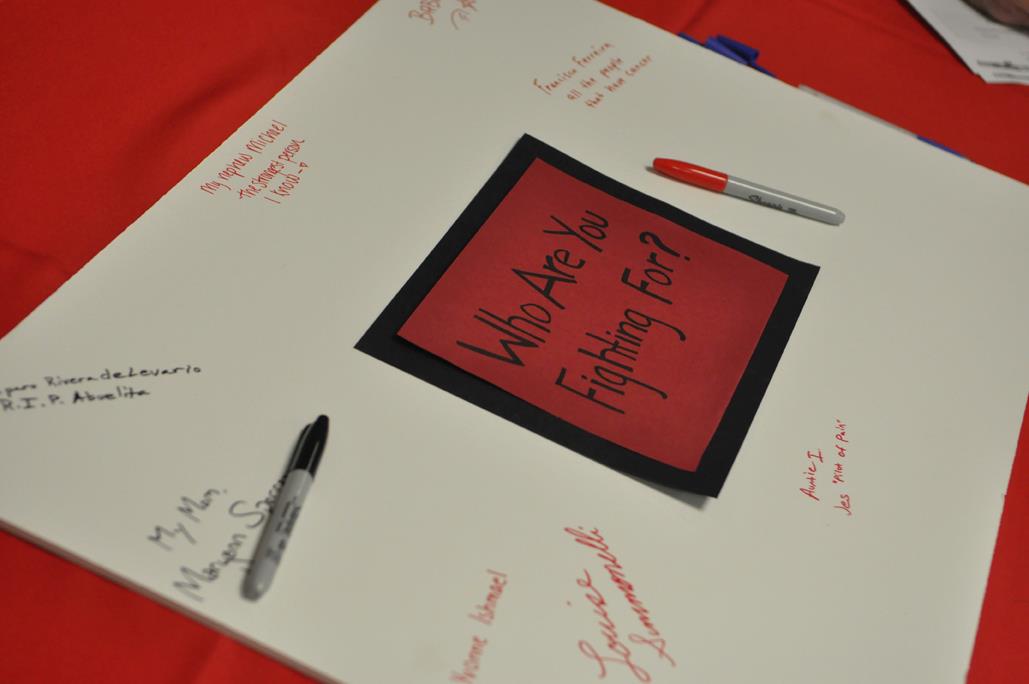 A poster at every Tap Cancer Out tournament allows participants to share who they are dedicating their fight to.
This year,
Tap Cancer Out
is partnering with the St. Baldrick's Foundation, and all proceeds from their fundraising tournaments, volunteer-run events, merchandise sales, direct donations, and more will be given to St. Baldrick's at the end of the year as a gift on behalf of the entire Brazilian jiu-jitsu community.
St. Baldrick's and Tap Cancer Out were introduced by Rob Potter, a supporter of both organizations and parent of a child diagnosed with neuroblastoma two years ago.  He wrote to St. Baldrick's in an email:
"As a parent of a cancer survivor, I am very concerned about the lack of funding for pediatric cancer.  I am looking to find a transparent organization with low management costs whose budget focuses on pediatric cancer, like St. Baldrick's, so that I can present a willing and deserving recipient for Tap Cancer Out's 2014 fundraising efforts."
On April 26, Tap Cancer Out held their third annual Spring Tap Cancer Out BJJ Open fundraising tournament in Stratford, Connecticut. Over 300 people competed and raised more than $50,000 for children's cancer research.
Do you know of a nonprofit or business that may be interested in partnering with the St. Baldrick's Foundation to fund pediatric cancer research?
Let us know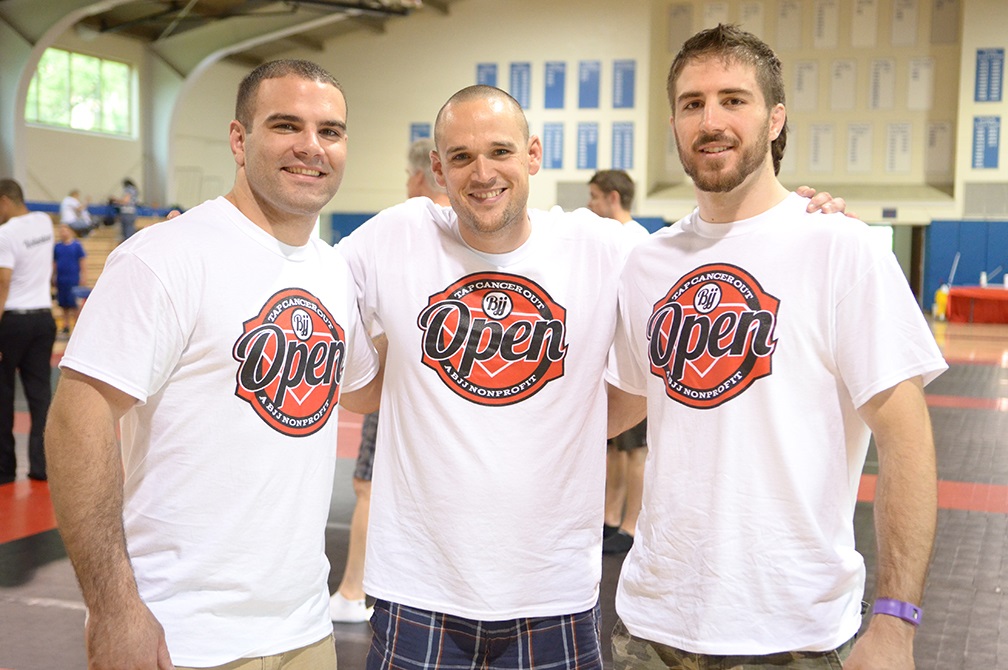 Tap Cancer Out founder Jon Thomas (center) with Jimmy Quinlan (left) and Chuck O'Neil (right), two Ultimate Fighting Championship competitors who volunteered at the Summer Tap Cancer Out BJJ Open fundraising tournament last year.

Read more about St. Baldrick's nonprofit partners:

You probably wouldn't look to a