St. Baldrick's Foundation has a new partnership with the Miracle Party Foundation, known for an annual celebration in Denver, Colorado for children and families impacted by childhood cancer. Join in the celebration by helping fund childhood cancer research — donate today.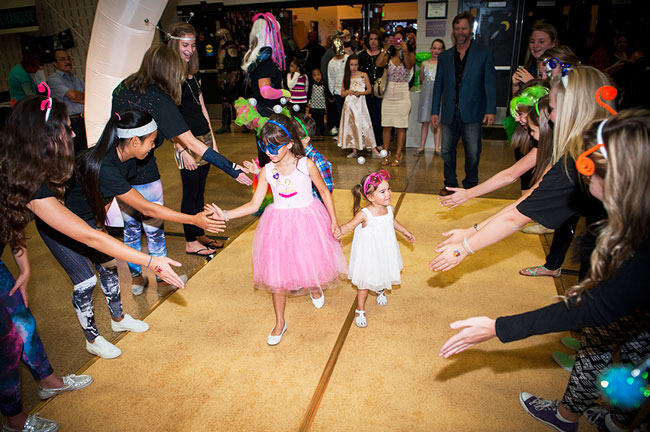 Kids walk the gold carpet at the Miracle Party for families impacted by childhood cancer. Photo by Brody Hall.
In a hospital room a dream began. What started as an end-of-chemo party has become one of the largest events in the United States for children fighting cancer. We take a trip to Denver, Colorado on September 20, right in the middle of Childhood Cancer Awareness Month.
The Miracle Party that started in the hospital room has grown from its first event, which honored 12 children, to the current party, which honors more than 200 kids. It has become a community event where children in all stages of childhood cancer invite their parents, siblings, grandparents, neighbors, and caregivers.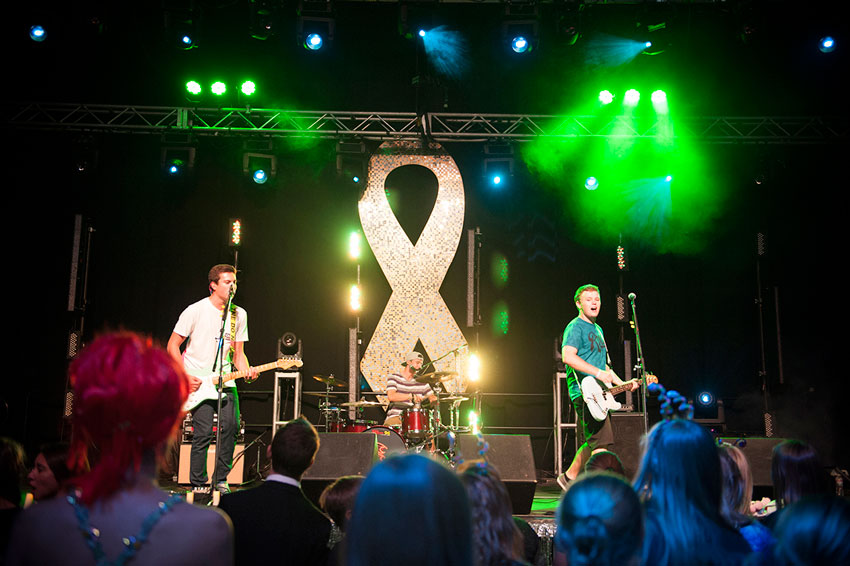 The Miracle Party for families impacted by childhood cancer features live music, limo rides and even a 'gold' carpet. Photo by Brody Hall.
It's a party, festival and concert wrapped into one night of smiles, laughter and tears. There are limo rides, music, a DJ, face painting, a photo booth, craft table, video game station, games, and dinner.
What's so amazing about this event is that the entire family can be together and not just the immediate family or only the child and their parents. It's about everyone in the fight against childhood cancer, including families whose children have passed away.
Childhood cancer is hard on everyone. Often times children who fight cancer, and their siblings, feel alone. Their families have to fight a battle that not many people can understand. The Miracle Party is an event where they can be around others like them and connect with so many of their supporters who think of them every day.
This one night makes children dance, smile, laugh, feel pretty, handsome, cared for and recognized.
Now the Miracle Party Foundation has partnered with St. Baldrick's to help move childhood cancer research forward, so kids with cancer can get the lifesaving treatments they need. One night a year is ours, but the rest of the year St. Baldrick's is helping find the research to save our heroes. We want our supporters to turn to them to continue the fight.
Here's to another great year for the Miracle Party and the St. Baldrick's Foundation!
Make a difference in the lives of kids with cancer all year long. Donate now.
Donate
Read more stories from the St. Baldrick's blog: