This month, 17-year-old Flannery sat down in the barber's chair for the seventh time in her young life. She doesn't have a personal story of childhood cancer or a connection – she shaves and fundraises for research because it's the right thing to do.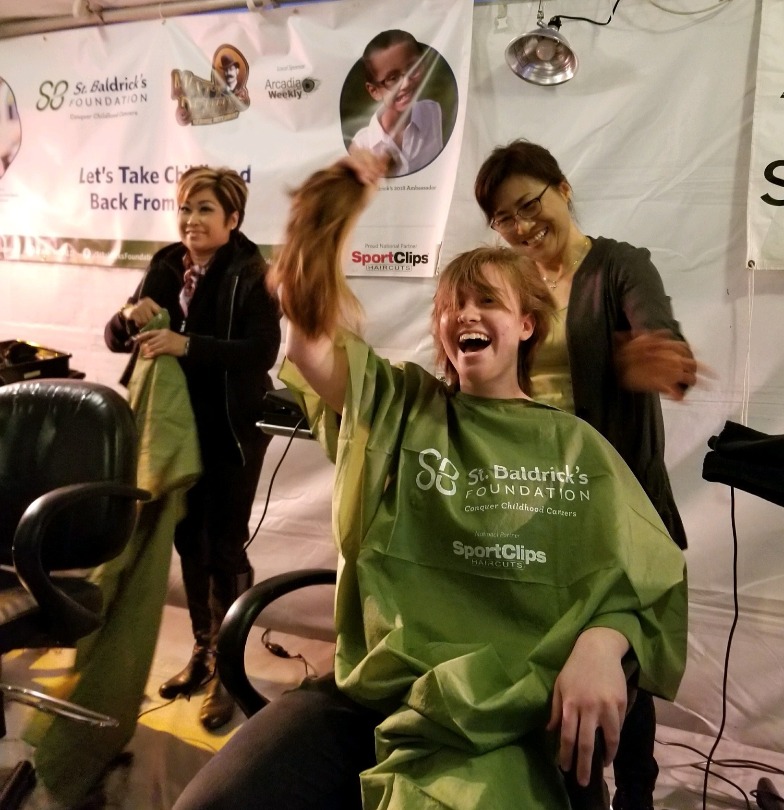 Flannery grins during her shave on March 15 at the Matt Denny's Ale House event in Arcadia, California.
When Flannery was 9 years old, she shaved her head with St. Baldrick's for the very first time. She doesn't remember being scared or nervous as the stylist snipped off her long ponytail.
"I just remember being really, really excited and feeling my head after and being really happy," she said.
As she remembers it, the shave was just a "really good" Thursday night. She didn't stop to think about about the fact that she was the only girl on the her team at the time and the first girl to ever to join the team – little Flannery was just excited to do good.
"I didn't really have a personal connection when I started but that didn't really matter to me, because I just wanted to help kids," she said.
And years later, she still does.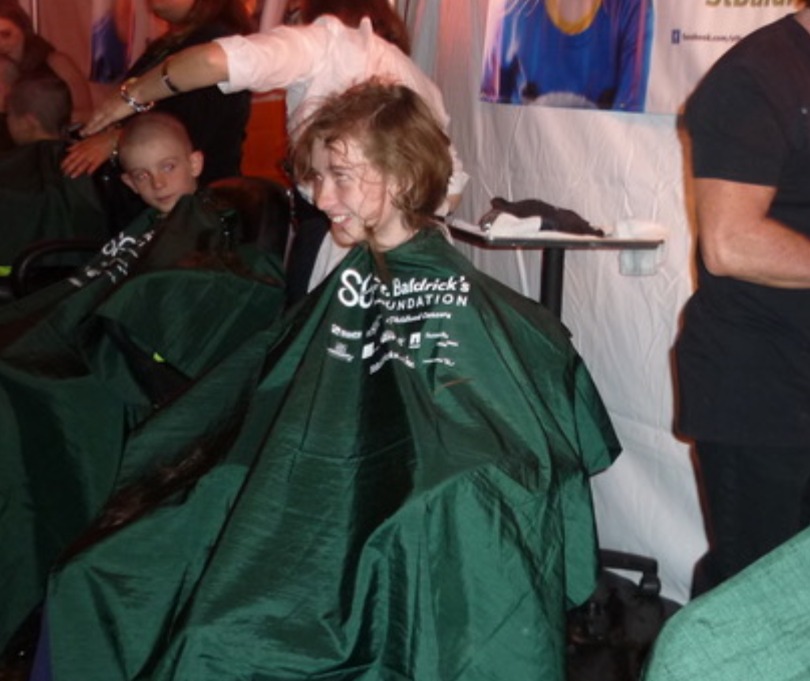 In this blast to the past, Flannery loses her hair to the clippers back in 2014. The teenager has shaved seven times.
Now a junior in high school, Flannery recently shaved at the 17th Annual Matt Denny's Alehouse event in Arcadia, California. This was her seventh shave. She raised about $1,300 and wants to go even bigger next year.
"You only live once. YOLO, you know?" she said about shaving. "There are so many kids out there who didn't choose to lose their hair and they're probably feeling self-conscious. Even worse than that, they could be dying. It's just such an important cause."
Flannery is so close to hitting her $1,500 goal — you can help her get there! Give today >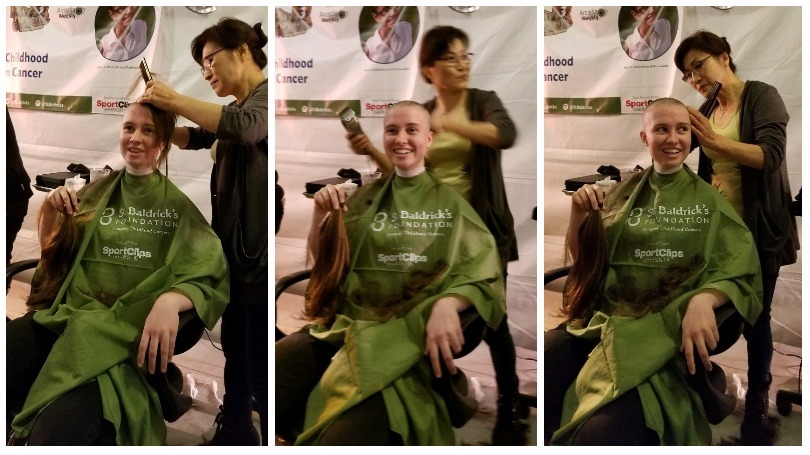 Flannery shaves her head at the Matt Denny's Ale House St. Baldrick's event in Arcadia, California.
A couple years ago, Flannery stopped shaving when she entered high school, where she struggled with self-image issues. But after trying to squeeze herself into a certain mold, the teenager realized she just needed to be herself and that the plight of kids with cancer was bigger than any of her insecurities.
"I think that really trumps any self-image issues that I had. I really feel like this is something that I have to do," the teen said. "It's so much about what you can give back to people who are less fortunate than you."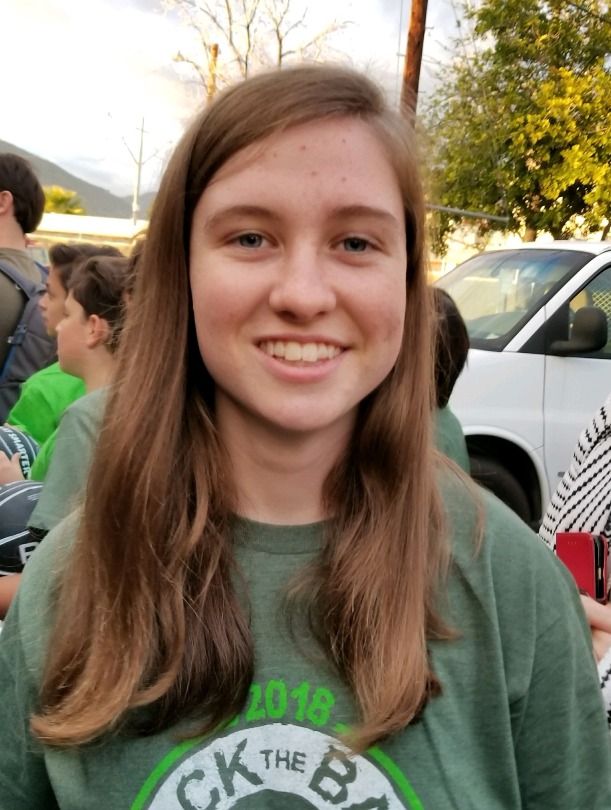 Flannery smiles with her long hair before her shave with St. Baldrick's.
Obviously, Flannery loves giving back. She gets satisfaction from knowing that she's contributing to lifesaving research – but it's also nice to get complimented on your bald head. Though it might seem like the opposite is true, Flannery said that shaving is a confidence booster.
"Even today, going to school, people were like, 'Oh my God, look at your head. It's such a good shape,'" she said. "For me, this [shaving] came at a time that I needed it."
Wondering if you should shave your head for kids' cancer research? With years of experience under her barber's cape, Flannery has some advice.
"If you're self-conscious about it, just go for it," she said. "People are going to be more supportive than you'd think."
Inspired? Join Flannery and rock the bald for kids' cancer research!
Sign up to shave
Read more on the St. Baldrick's blog: