Every day, Dr. Jessica Pollard harnesses her love of science and her passion for research to fight for kids with AML. Read on for more about the longtime St. Baldrick's Scholar and what she's doing to give kids with cancer the childhoods they deserve.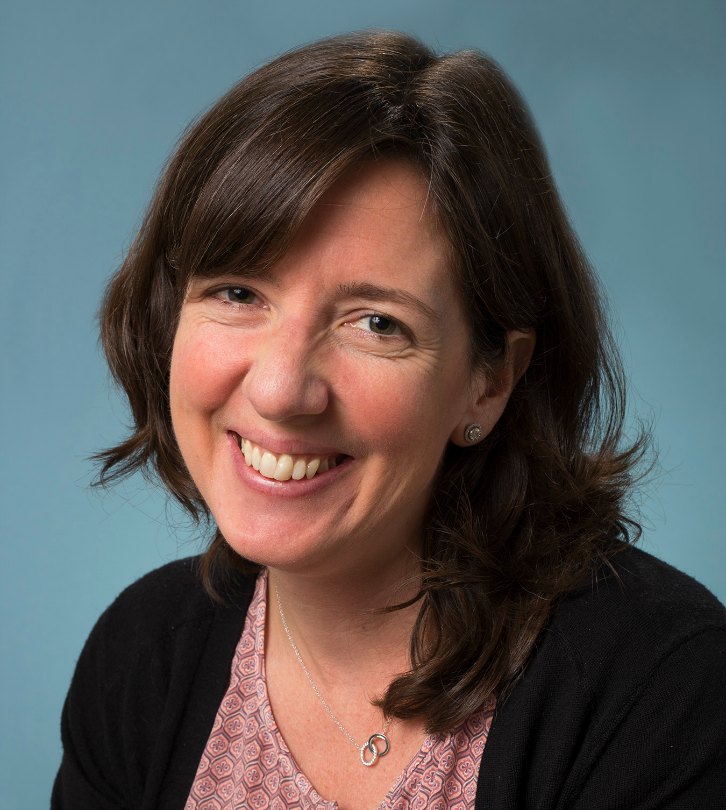 St. Baldrick's Scholar Dr. Jessica Pollard does research on AML, one of the most common childhood cancers.
Dr. Jessica Pollard is all about analyzing prognostic factors. It floats her boat and puts the pep in her step. In fact, sometimes she burns the midnight oil doing just that.
But what exactly is this analyzing prognostic factor business that she likes so much?
In plain English, it's examining certain things about a patient that can help tell her whether a person will recover from their cancer or relapse.
"My husband thinks I'm a geek, but you know, it keeps me going," Dr. Pollard said.
Her geekery also saves lives.
Dr. Pollard is a St. Baldrick's Scholar working on acute myeloid leukemia, the second most common type of leukemia found in kids. She's trying to find new ways to determine which kids with AML are higher risk and which are lower risk, so they can get the right amount of treatment to beat their cancer without hurting their long-term wellbeing.
"With that information, I'm interested in also looking at targeted therapy — new drugs that are smarter than the drugs we are using historically," she said. "We hope by studying these targeted therapies that we may ultimately improve outcomes for kids, while also having less toxicity on normal, healthy cells in the body."
To do this, Dr. Pollard wears two hats, as she said, making her a busy woman.
The researcher is doing promising work studying the expression of a protein, CD33, which is found on the surface of the AML cells. Kids with high levels of this protein respond better to a certain drug, called gemtuzumab ozogamicin, which targets this protein. By looking at which kids will benefit from receiving this drug, then doctors may be able to reduce risk of relapse in more patients.
She has also been looking at the drug sorafenib, which is in clinical trials. Sorafenib may help some kids with AML who have a specific type of mutation, called a FLT3 internal tandem duplication, that is tied to poor outcomes.
Dr. Pollard hopes that detecting this mutation early, and adding a targeted drug, like sorafenib, to standard chemotherapy, could give high-risk kids a better chance at survival than they would have had with purely conventional treatment.
"AML definitely falls into that very heterogenous type of cancer, where it's not a one-size-fits-all therapy approach," Dr. Pollard said.
Dr. Pollard has been wearing these hats and more for nearly the past decade, and St. Baldrick's has been there every step of the way. The organization awarded Dr. Pollard one of its very first Scholar Grants.
The support has been "invaluable," she said, especially after moving across the country from Seattle Children's Hospital to the smaller Maine Medical Center in Portland, Maine. At a smaller center with fewer staff, it can be tough to get enough time away from the clinic to focus on the research.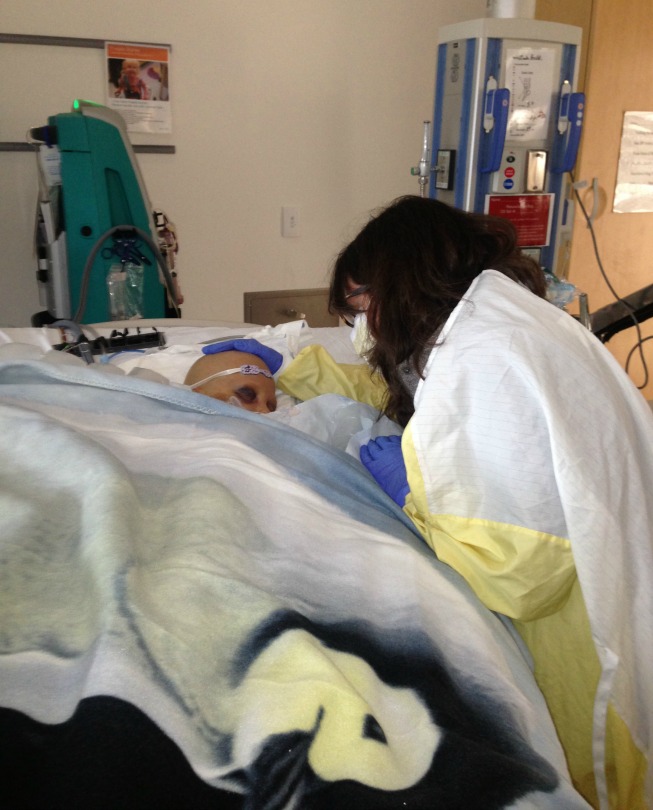 Standing at his bedside in the ICU, Dr. Pollard shares a moment with Zach, one of her high-risk patients with tough-to-treat AML. He died hours later.
"If you can bring in income to help support your salary, that provides you the opportunity for protected time," she said. "Very early in my career, when it was important to have that protected time to focus on developing trials and publishing papers, it allowed me to do that. I can't say enough good things about St. Baldrick's, because it really provided me the opportunity to do what I've done and it's allowed me to partake in work that I absolutely enjoy."
Dr. Pollard didn't always know that she'd enjoy working as a pediatric oncologist, but she has always been a biology geek. She started college wanting to be a marine biologist, but after a stint at the student health clinic, she left school determined to become a physician.
Now she can't see herself doing anything else.
"You think about those kids who unfortunately passed away, and if you had known at that point that they had a chromosome abnormality or mutation in their tumor that put them at higher risk — if you'd known that, and you could have shuttled them right away to stronger medicines and transplant —" She paused. "It just feels good to know that you might be steering people in the right direction," she said.
Dr. Pollard keeps doing what she's doing, and sometimes burning the midnight oil to do it, because she knows that her work could change the course of a kid's life for the better.
"It's pretty powerful to know that you could make a difference," she said. "It sounds hokey, but it's true."
Help researchers like Dr. Pollard continue making progress for kids with cancer. Fund childhood cancer research today.
Give
Read more on the St. Baldrick's blog: