December 2, 2015, was a big day for Corey Haynes. It was the 10-year anniversary of her father's death from cancer, but it was not a day of mourning. Her father's legacy inspired her to do something big: to create the very first head-shaving event in Nicaragua!
Corey Haynes is a 24-year-old American woman living in Managua, Nicaragua, teaching in a bilingual school through the Peace Corps.
And for the past two months, she's been bald.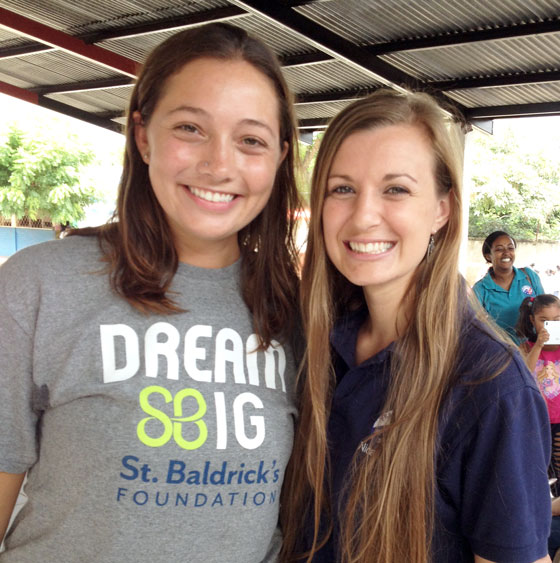 Corey with a friend, Emily Nilsen, before they shaved their heads.
Corey's story doesn't start with the St. Baldrick's head-shaving event last December. It begins 11 years ago when she found out her father had cancer.
She'll never forget overhearing the words on her parents' answering machine: "Douglas has to go through chemotherapy."
At 13 years old, she didn't fully understand. Her mom explained that he needed to get rid of the "bad cells" in his body.
It was only after she saw her dad's bald head that she realized he was really sick.
"I remembered distinctly," Corey recalled. "He was on top of the stairs and I was at the bottom. I looked up, he took his hat off, and he didn't have hair."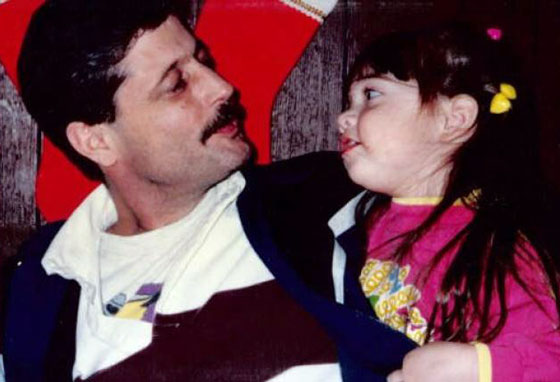 Young Corey smiles at her father, Douglas.
Shocked, she ran off and cried.
"As a child, that really, really scared me," Corey said.
Learn more about head-shaving events >
That feeling stuck with Corey for years after her father died. So when a friend told her about St. Baldrick's, she knew it would be the perfect way to remember him and make a positive change in his honor.
"Shaving my head now, I just want to show people that [being bald] is nothing to be scared about," Corey said.
Corey shared her new mission with her friends in the Peace Corps. Before she knew it, they were volunteering to join her.
Corey smiles after her shave with friends from her Peace Corps program.
On the day of her shave, Corey went bald alongside five other members of the Peace Corps and four young students at her school. Together, they raised over $5,000 for childhood cancer research and sent kids with cancer a message: Being bald is not something to be ashamed of.
"I want to get rid of the negative images that we associate about being bald — that it's a sickly thing, that it's a bad thing," Corey said. "I think being bald is beautiful, and I think that's what I want to get across to my friends in the States and … here [in Nicaragua]."
"I know it's going to take a long time," she continued. "And I don't know if I will change anyone's mind about that, but if I don't do something, nothing will change."
You can change the world for kids with cancer. Bring St. Baldrick's to your community, wherever you are! Start a head-shaving event today.
Start an Event
Read more on the St. Baldrick's blog: