The STAR Act — the most comprehensive childhood cancer bill ever introduced on Capitol Hill — was just passed by the Senate and now heads to the House, backed by the support of Members of Congress, families, survivors and advocates like YOU. Why is this bill so important? Rachael Kittleson, the mom to a teen who had a pediatric brain tumor, will tell you …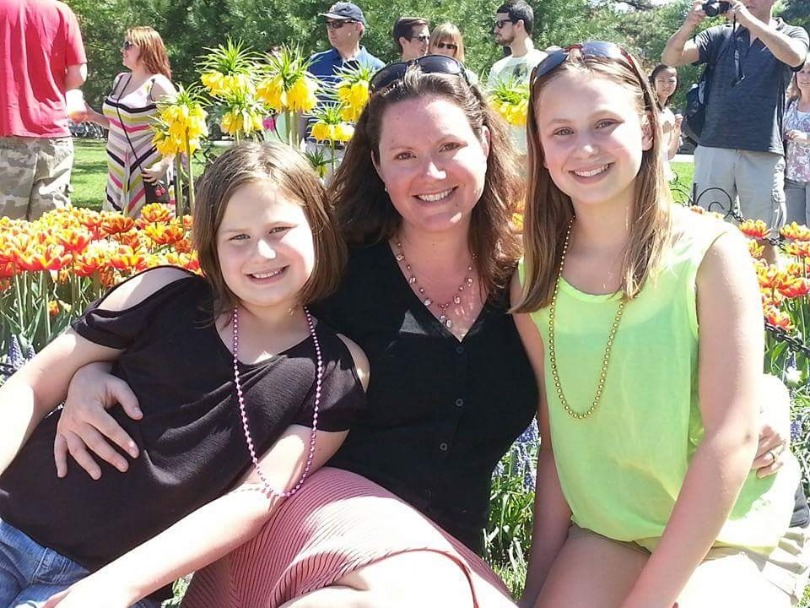 Rachael (middle) smiles with Kelsey (right) and her little sister, Avery.
There is nothing in life that prepares you for the words, "Your daughter has a large tumor on the left side of her brain." There is nothing in life that prepares you for telling your husband devastating news about his girl. And there is certainly nothing in life that prepares you for how to keep your teenage daughter calm as you say, "You have to go to the hospital, but you are going to be fine."
I think back on watching my daughter Kelsey perform on stage or playing on the soccer and lacrosse fields. I think of the cancer breaking into her brain silently and lying in wait, like a burglar.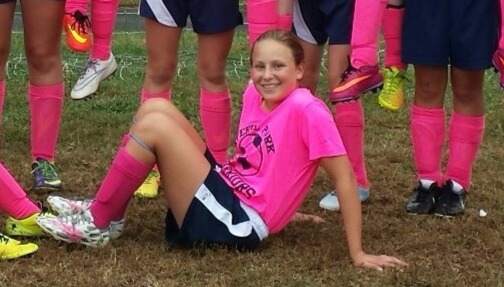 Kelsey was an energetic teenager and an accomplished athlete, playing both soccer and lacrosse.
For me, three years ago was such a time of pride and excitement as I watched our oldest daughter start to come into her own. She was an honors student, athlete, lead in the school musical, tutor and musician. While she was a normal teenage girl excited about things like her dress and date for her 8th grade dance, there was something else going on with Kelsey. The cancer was barely perceptible and easily dismissed, but it would eventually, most cruelly, take everything from her a piece at a time.
As Kelsey's spring schedule was in full swing, the tumor started to make itself known in innocuous ways – ways I easily brushed aside as a mother. I had no idea this was the beginning and the beast would be in full control in just a couple of months. As Kelsey's symptoms progressed, an MRI was ordered for August 27, 2015. That day would change our lives forever.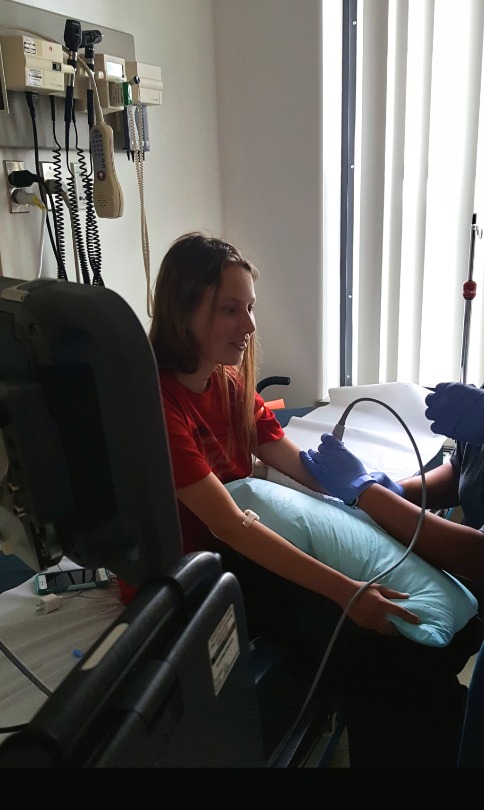 Kelsey getting checked out at the hospital.
We quickly learned a new medical vocabulary. Within hours, we met neurosurgeons, pediatric oncologists and child life specialists. We waited while Kelsey endured a nine-hour surgery, and then we stood motionless, unable to grasp Kelsey's diagnosis when the surgeon came to speak with us. We were flung into a whole new world that other people lived in. Not one we ever imagined for ourselves.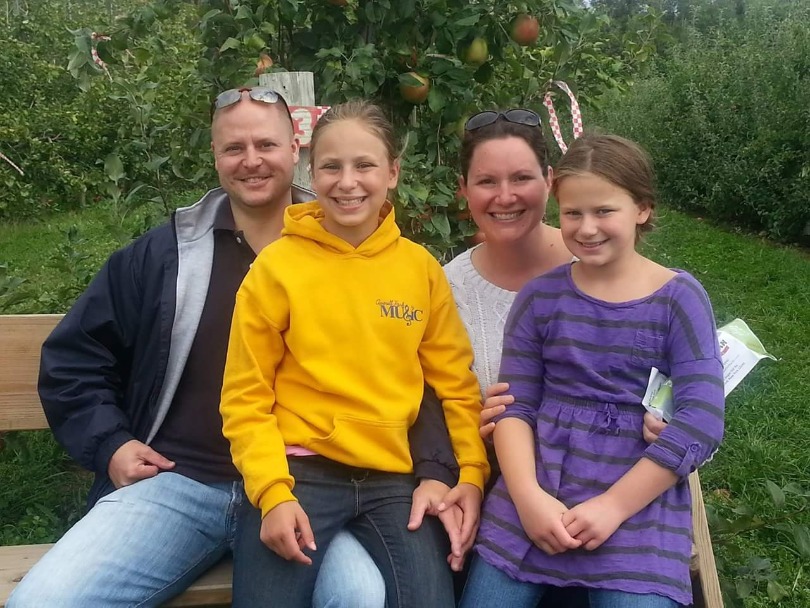 Kelsey's family smiles together. From left to right: Kyle, Kelsey, Rachael and Avery.
Kelsey had glioblastoma multiforme (GBM). The only path we could take was the 'Standard of Care Therapy' – a term I came to resent. That's because the standard of care wasn't based on research into GBM in children; instead it was based on decades-old research into adult high-grade gliomas, according to Kelsey's oncologist, Dr. Lauren Weintraub. You see, while there are currently hundreds of clinical trials for adult GBM, there are only a dozen or so for pediatric . And clinical trials specifically for pediatric GBM are desperately needed, because pediatric GBM is drastically different from adult GBM on a molecular level.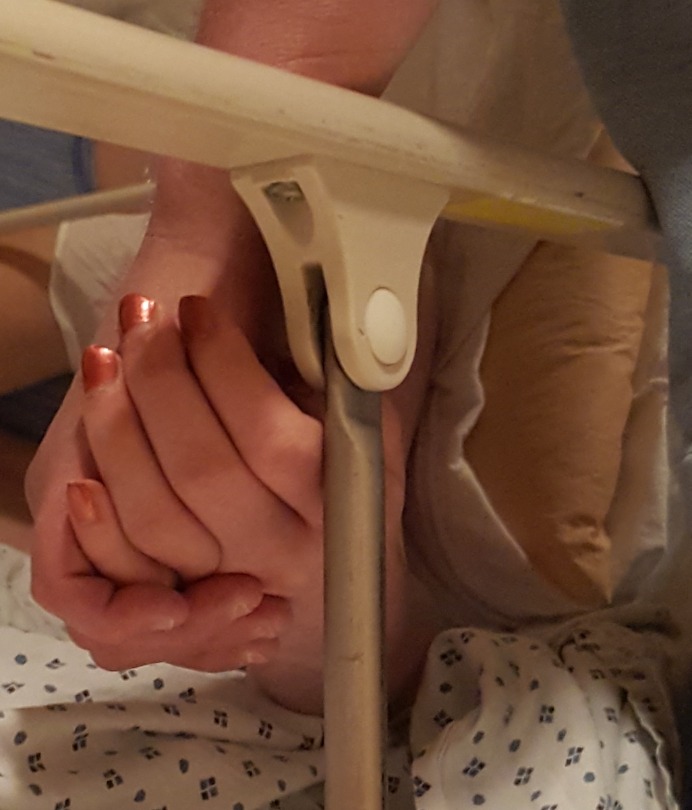 Rachael holds Kelsey's hand in the hospital.
This is why I took a few days away from caring for Kelsey to attend the Alliance for Childhood Cancer Action Days in Washington D.C. in May 2016. I wanted to understand what was happening on a national level and to understand why things were so disappointing for pediatric brain tumor diagnoses.
Pass the STAR Act, because our kids don't have time to wait >
It was there that I learned more about the Childhood Cancer Survivorship, Treatment, Access, and Research (STAR) Act and how it would expand opportunities for childhood cancer research, improve efforts to identify and track childhood cancer incidences, enhance the quality of life for childhood cancer survivors and broaden policies that would provide hope for patients who have run out of options.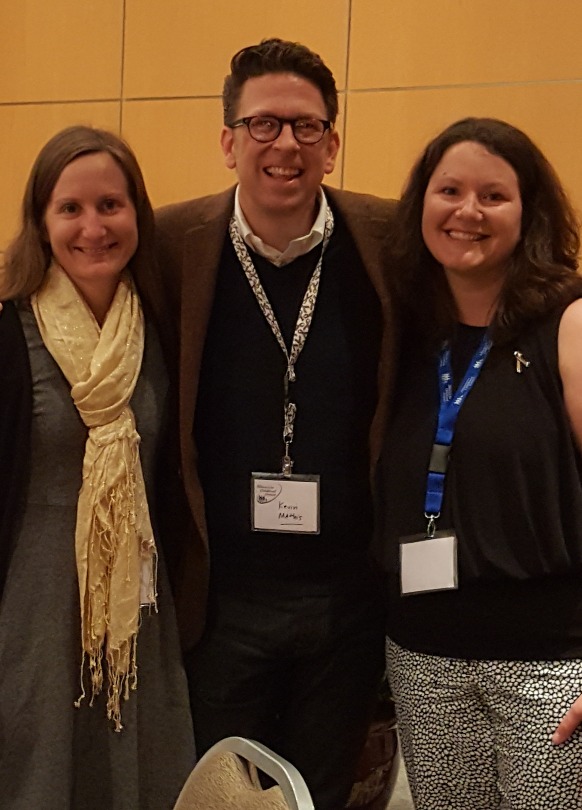 Rachael (right) with her sister, Rebecca, and Kevin Mathis, St. Baldrick's Senior Legislative Counsel, in Washington, D.C. during Childhood Cancer Action Days. Action Days is organized by the Alliance for Childhood Cancer, which is co-chaired by Danielle Leach, St. Baldrick's Senior Director of Government Relations and Advocacy.
This year, I will be attending Action Days in my daughter's memory. After two years of fighting, Kelsey passed away just days before her 16th birthday. I will be honoring my girl by telling her story and advocating for the passage of this Act that offers so much hope.
Check out this photo essay of Action Days 2017 and get a peek at St. Baldrick's cutest (and best dressed) kids' cancer advocates >
Now that the STAR Act has been approved by the Senate, it heads to the House of Representatives. Happily, the STAR Act already has 363 Members of the House signed on as cosponsors – more than 80% of the full House! We just need for Congressional Leaders to bring the STAR Act up for a vote. Now is the time to make childhood cancer a higher national priority by passing this critical piece of legislation.
Kids with cancer need you. Join us at Childhood Cancer Action Days 2018 and help pass the STAR Act!
Come to Action Days
Join St. Baldrick's Speak Up advocacy network and learn how you can be an advocate for kids' cancer research.
Register with Speak Up
Read more on the St. Baldrick's blog: