My kids are alive. My husband is alive. We are here and we are together. That is what I tell myself when the anger and bitterness take hold. My husband served the United States Army for over 22 years. During that time, two of our children, Collin and Patrick, were diagnosed with cancer.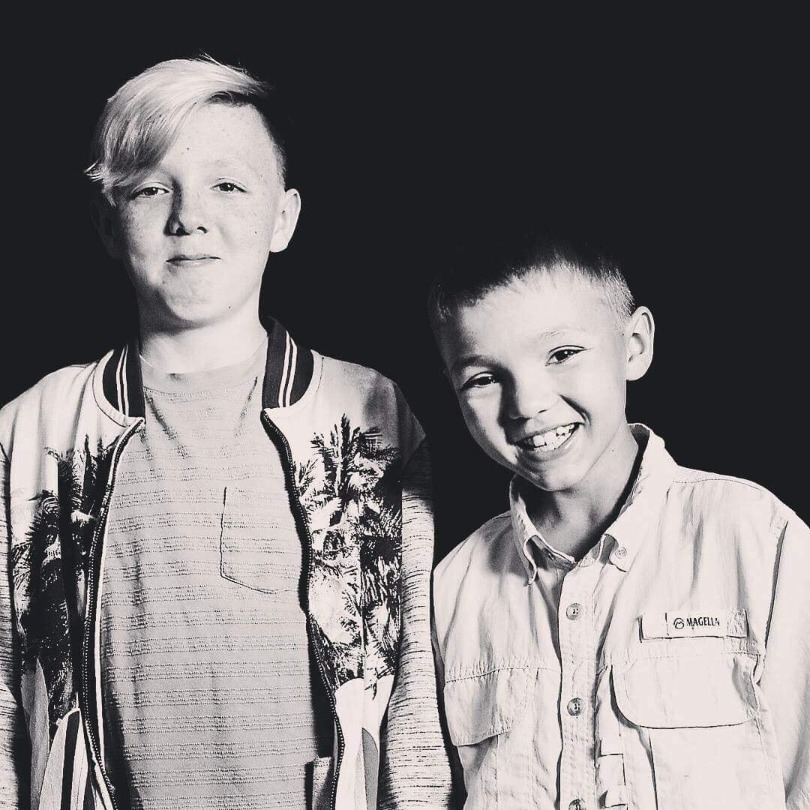 Patrick and Collin are brothers and were both diagnosed with childhood cancer. Patrick, now 13 years old, was diagnosed with stage II intermediate risk hepatoblastoma, a rare cancer of the liver, in 2010. Collin, now 11 years old, was diagnosed with acute lymphoblastic leukemia (ALL) when he was 2 years old.
While my husband fought on foreign soil, I served our nation as a military spouse and tackled childhood cancer with our kids in North Carolina. As a family, we sacrificed so much for this nation and yet we ask so little in return – just a chance for a brighter future. The Childhood Cancer Survivorship, Treatment, Access, and Research (STAR) Act can get us there. It focuses on expanding opportunities for much-needed childhood cancer research, improving efforts to identify and track childhood cancer incidences, and enhancing the quality of life for childhood cancer survivors. If passed, the STAR Act will be the most comprehensive childhood cancer legislation ever approved by Congress.
Here are 5 ways that you can advocate for kids like Collin and Patrick from your couch >
The progress we have made in science has been great – and is critical – but so many of our children are still treated with standard, decades-old therapies that create lifelong side effects. That hasn't changed. As it stands now, we take kids to the brink of death and that means a lifelong impact – an impact I see in my own children.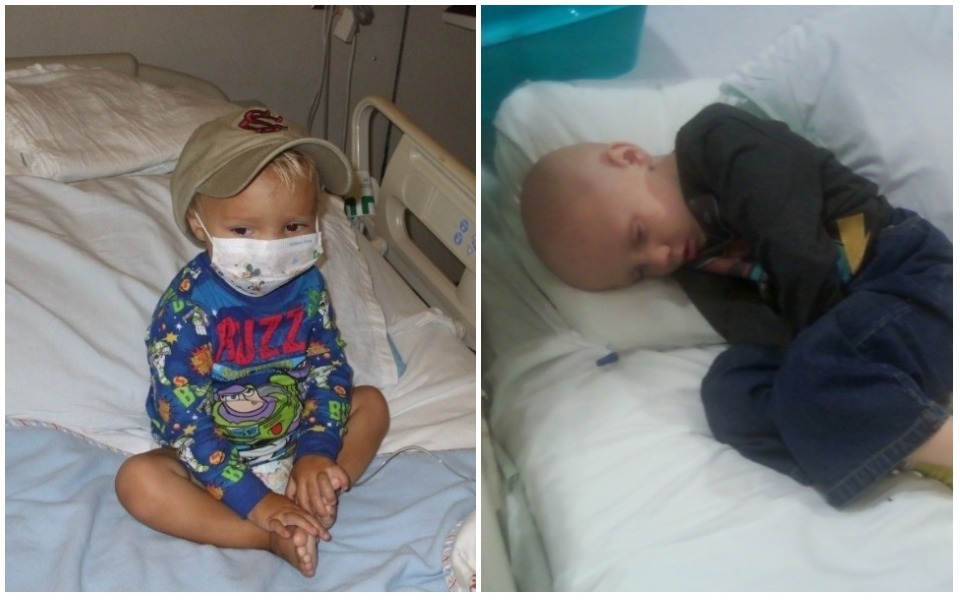 Collin (left) finally concedes to wearing a mask during his treatment for ALL. Patrick (right) sleeps after chemo treatment made him feel sick.
I grieve normalcy and bright, promising futures. I grieve the loss of possibility. I grieve for my sons, who struggle to do some of the simplest things, like use the toilet and understand the way letters sound. I mourn for them because they feel they have to hide parts of themselves, because those parts don't fit the status quo. I am frustrated for them because despite claims of 80% survival, it isn't the full truth. Childhood cancer stats don't seem to include the kids who die from complications and certainly don't include the major issues faced by kids who manage to outlive that golden fifth year without relapsing.
Learn more about St. Baldrick's advocacy network >
Collin sleeps at the hospital after being diagnosed with ALL.
I am frustrated because I don't know what their future looks like; it is certainly not as promising as it was when they were born. Childhood cancer robbed them of that. We know their chances of relapse are great and their chances of secondary cancers are increased. They already face a lifetime of side effects from their treatments.
I can't change any of that for my own children. The work I do now is for the next generation of kids and adults. The truth is that major breakthroughs in childhood cancer treatments translate to adult cancers. Speaking as a citizen, and not just a mother, if we want a better future for everyone, we have to invest in pediatric cancer research. We have to find a better way to treat these kids.
Collin and Patrick enjoy playing in the water during a day at the beach — something they couldn't do during cancer treatment.
Collin and Patrick need the help of our North Carolina delegation and all Members of Congress to create change. The STAR Act has strong support from both Democrats and Republicans – now Congress needs to make it happen. Pass the STAR Act — that's our request. That's the request of families across this country.
Our kids don't have time to wait.
We can take childhood back from cancer.
Ask your Congressional Representatives to co-sponsor the STAR Act.
Send an email
Join our Speak Up advocacy network to advocate for kids' cancer research.
Register
Read more on the St. Baldrick's blog: