Just in time for Valentine's Day, your favorite lovebirds are back — 2012 Ambassador Sarah and her honey Patrick. You remember how it all began, almost 10 years ago — boy meets girl, girl fights cancer with boy by her side, boy pops the question. Now read on for the happiest of happy endings.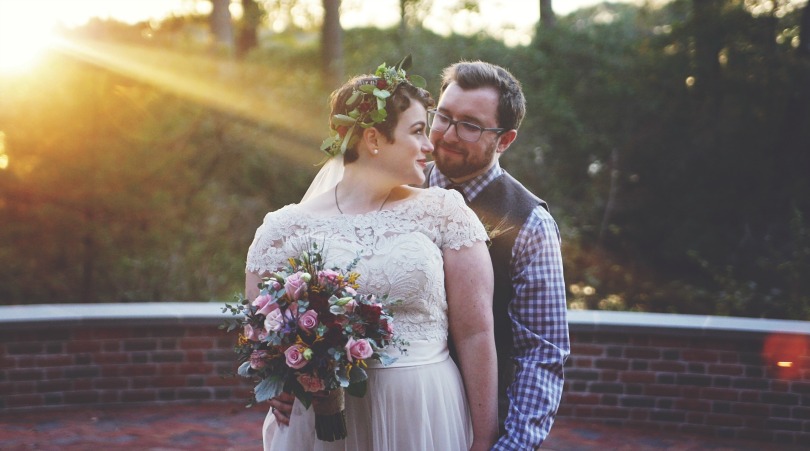 Photos courtesy of Chelsie Darling Photography
Patrick and I tied the knot on October 29, 2016. It started like any other good day, with Starbucks and reflection.
I kept thinking, 'I am about to marry the man who had loved me through it all — through long distances, relapse, transplant, recovery, and finishing my degree. He has never failed to love me.'
I had no fears about our marriage standing the test of time, because we had already been through so much together. Our wedding day had been more than nine years in the making – and what a day it was!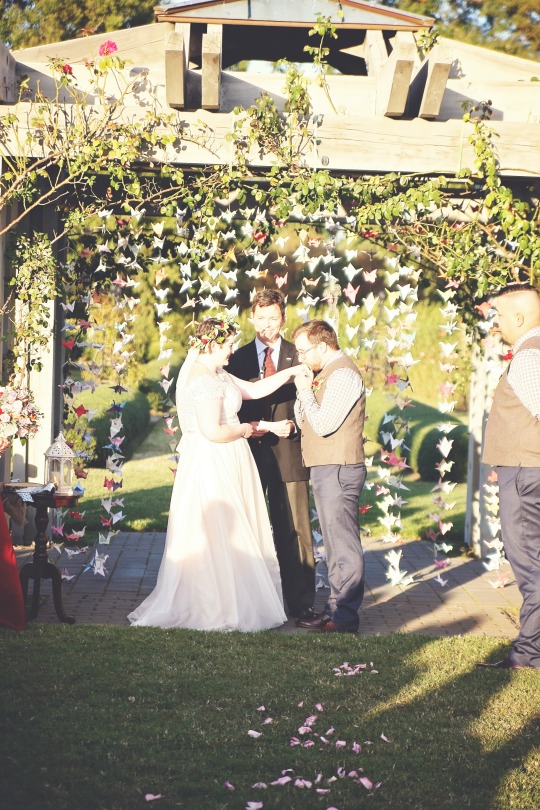 Patrick kisses his bride's hand during the ceremony.
But I didn't want it to be a day just about us. I wanted it to be a day of honoring all the amazing people who got us here.
I got ready with my best friend of 18 years, my mom, my soon-to-be mother-in-law, and my sister, who was also my matron of honor. Here were these amazing, strong women who had been there for me through cancer, relapse, and beyond, just as much as Patrick had. It made the day even more meaningful, having all of them there with me — seeing me through one more stage in life.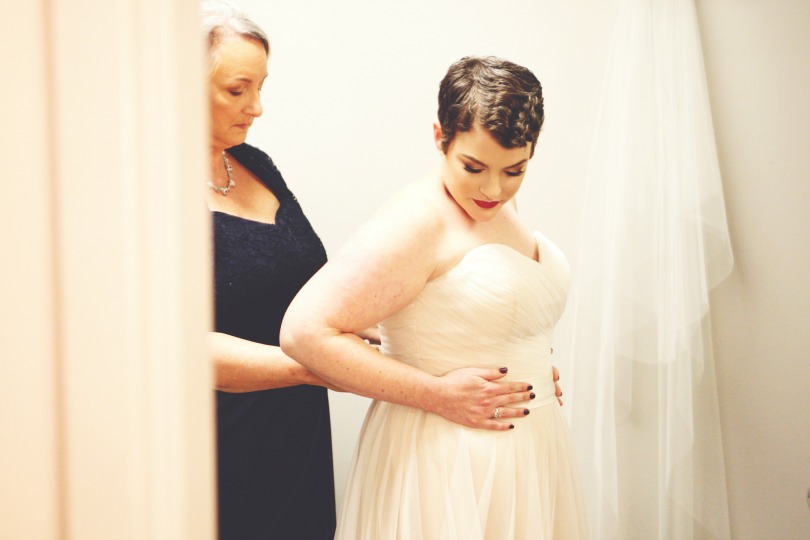 With help from the women in her life, Sarah gets ready for her wedding.
Once I got back from our first look, I started pinning boutonnieres on the important men in my life.
First came my dad. I have always been a daddy's girl. He was my coach during transplant and has continued to be my coach throughout my life. We both tried not to get emotional, but I could tell he was thinking about all we have been through as a family and how it made this occasion even more joyous!
Then I surprised my primary oncologist and my transplant doctor with boutonnieres! I asked them to meet me where I was getting ready without telling them why.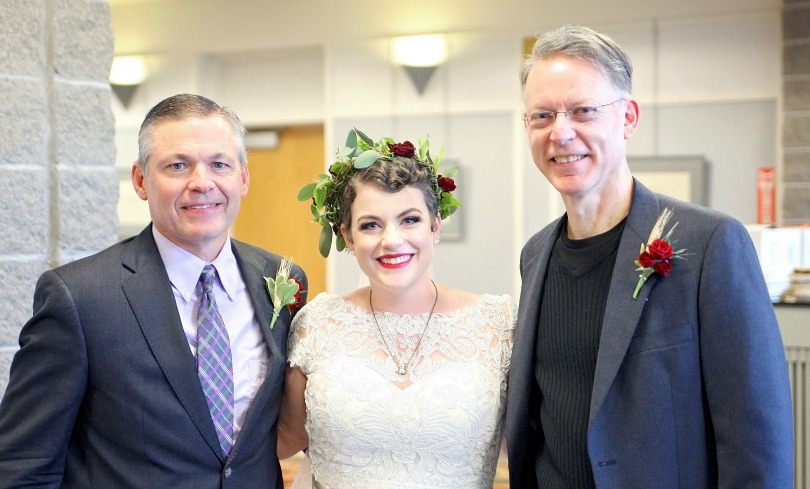 Sarah poses with her happy doctors before walking down the aisle.
My doctors were elated to have a moment with me before the wedding. We are the dream team in my book and it meant a lot to me to honor them for their hard work in keeping me alive.
But the most special part of my wedding day was watching Abby walk down the aisle ahead of me as my flower girl.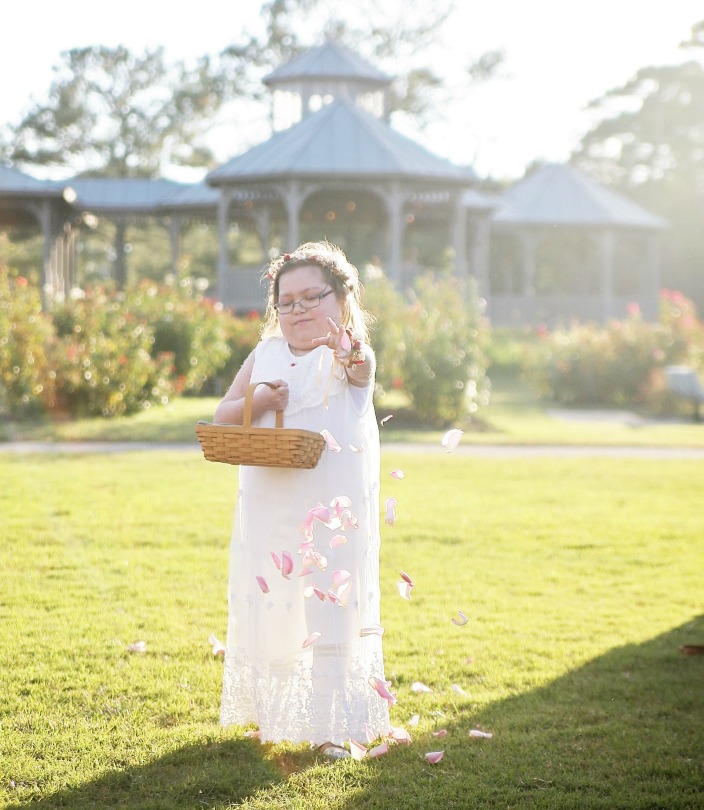 As the flower girl, Abby prepares the aisle for the arrival of the bride.
Abby and I first met at Camp Fantastic, a camp for kids with cancer. She was a camper, fighting an aggressive type of acute lymphoblastic leukemia, and I was a former camper turned counselor. Abby's friendship means so much to me because I see a kindred spirit in her, despite our age difference.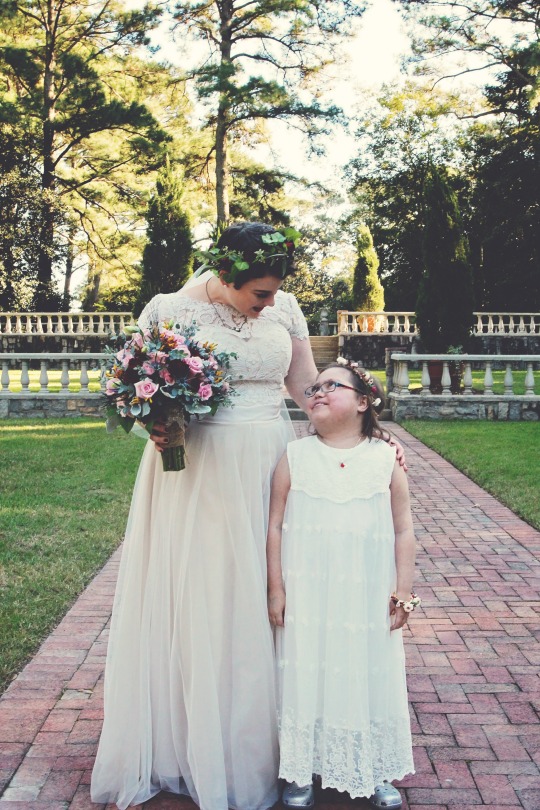 Abby and Sarah share a moment together.
When Abby relapsed, I reached out to her mom and told her that I knew the path they were about to embark on and that I wanted to able to help anyway I could.
VIDEO: Sarah's Shave for Abby
When I asked her to be my flower girl, it was uncertain how much longer she had to live. It made the day so heartwarming that Abby was there with me.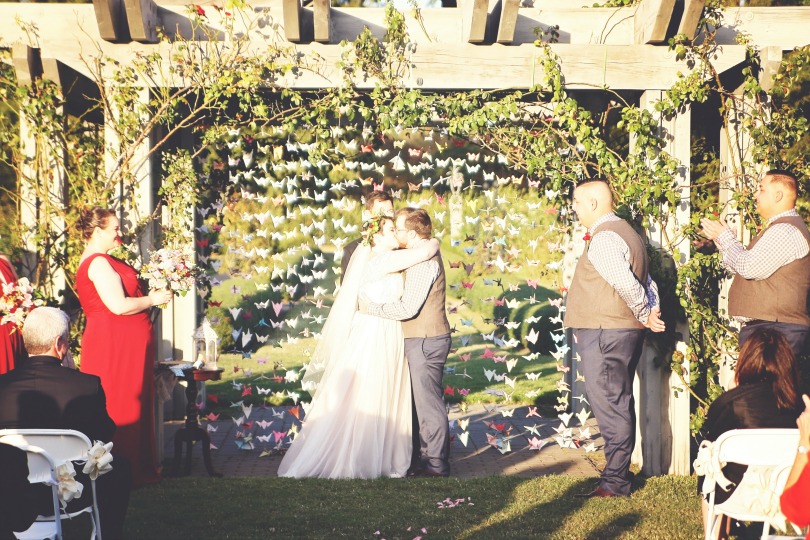 Sarah and Patrick share their first kiss as husband and wife.
My other friends were there too, though not physically. During my ceremony I honored all my friends who had passed from cancer by lighting a candle in a lantern, so that they would be with me in spirit.
My wedding day was a day I was uncertain I would see. Thinking of what I could have missed makes our day even more special to me. Our wedding day will forever be a day of celebrating our love for each other. October 29 will be our own little Valentine's Day.
Help make more love stories like this possible. Get involved and fund lifesaving childhood cancer research today.
Get Involved
Read more about Sarah and Patrick: