An avid athlete, Josh had a simple way of looking at his treatment for osteosarcoma — just do it. Now cancer free, Josh braved the shave in March, raising funds for vital research and cheering on other kids with cancer.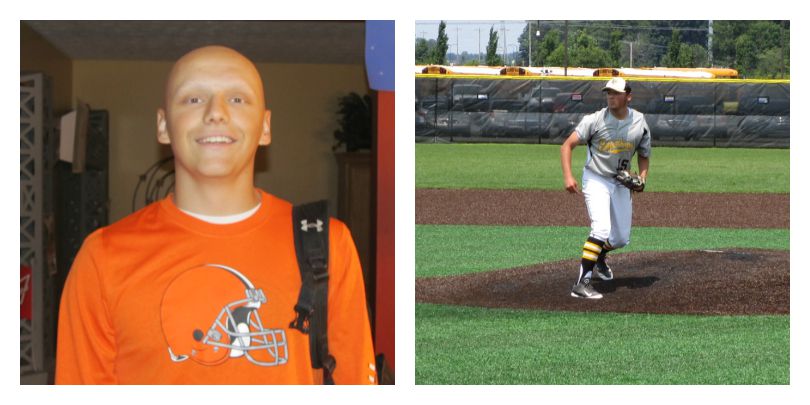 Josh went through chemotherapy and surgery for osteosarcoma. Always passionate about sports, he has played baseball since the age of three. Now entering his senior year of high school, Josh looks forward to playing baseball in college.
Josh doesn't let anything get between him and the sports he loves, including being diagnosed with childhood cancer.
It was January of his freshman year of high school when Josh got the news that he had osteosarcoma, a cancer of the bone. The next day his basketball team had a big game.
So, just hours after the 15-year-old learned he had cancer, he was back at basketball practice.
"There's no reason for me to sit home and feel sorry for myself," Josh said.
He had noticed the golfball-sized lump below his knee during basketball season. Josh didn't think much of it and lived with it for a year, hitting the football field when basketball was over. But it didn't get better.
That's when Josh went in for the surgery that led to his startling diagnosis.
"I was just kind of shocked too much to even be afraid or sad," he said. "It was just real unexpected."
Soon after, he started chemotherapy. He remembers sleeping a lot during that year of treatment, but when he could, he'd turn on the television to catch his home team. He'd never missed a game while at home, so why would the hospital be any different?
"I'm a huge baseball fan, so if I was awake enough, I was watching the Indians," he said of Cleveland's baseball team.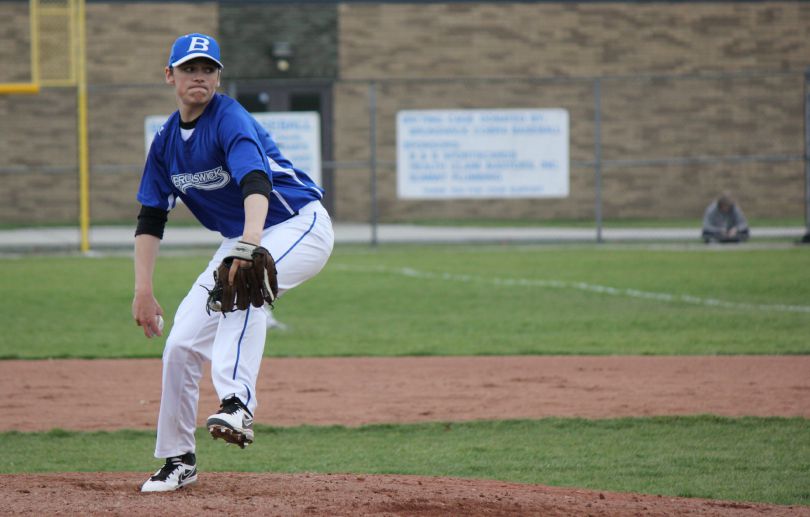 Josh plays for his high school baseball team. He loves the complexity and strategy of the sport, he said.
Josh's chemotherapy lasted a year.
"I looked at going to get my treatments as something I had to do, like some people take medicine in the morning," he said. "You go do it and it's just the way it is."
One day before the year anniversary of his diagnosis, Josh and his family got great news — his scans were clear. The high schooler was happy and relieved, but most of all, he was excited to get back to playing sports.
"I never felt like there was any reason for me to worry," he said of his diagnosis. "Because if I didn't have that much time left, I wasn't going to spend it not having fun."
In March, Josh went back to the hospital, but not for more treatment or more tests. He returned to shave for St. Baldrick's in memory of a friend who also had osteosarcoma — Kelly. She had passed away just as he was finishing treatment.
"She always was happy and you'd never know by looking at her what she was going through," he said.
When Josh arrived at the event, he heard they needed someone to go bald on live TV at the local news station. He volunteered.
Josh stands with his barber and a fellow shavee after braving the shave for St. Baldrick's.
He was nervous when the time came to sit in front of the cameras, but happy to be able to spread awareness of childhood cancer and help other kids with cancer.
Through his efforts, Josh raised almost $2,500 for childhood cancer research.
"For me it was more about the kids a lot younger than me — seeing kids in there who can't even talk yet," he said. "They shouldn't have to go through anything like that, especially the really young ones."
You can help kids with cancer too. Sign up to shave today.
Shave
Read more on the St. Baldrick's blog: