St. Baldrick's Fellow Dr. Liora Schultz and her family awoke one morning last month to find their persimmon tree bursting with fruit. What they did with it puts a St. Baldrick's twist on an old saying — when life hands you persimmons, raise money for childhood cancer research!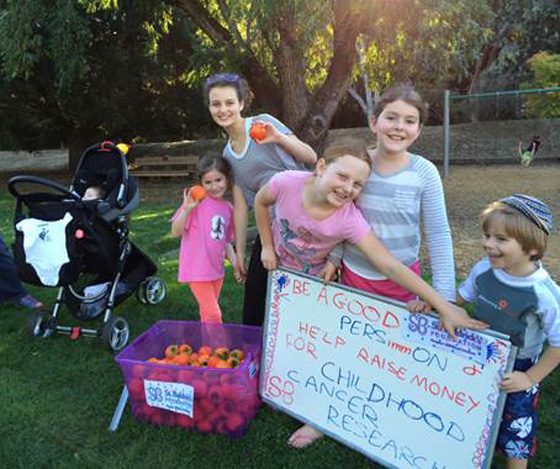 Dr. Schultz and her family hand out their persimmon tree's bounty in exchange for donations to St. Baldrick's. Their sign reads: Be a good PERSimmON and help raise money for childhood cancer research!
One morning in November, Dr. Schultz and her family woke up inspired to do something meaningful. They didn't have to search too far for a great idea.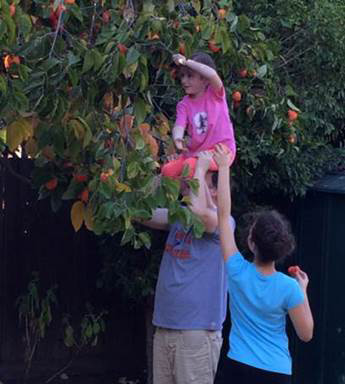 The persimmon fundraiser was a team effort.
"We looked outside and saw that our persimmon tree was erupting with beautiful fruit," she said. "So we started picking and decided to have a persimmon giveaway at a nearby park and raise awareness and donations for St. Baldrick's and childhood cancer research."
Her kids and their friends were all over it and raised nearly $250.
Contribute to the Schultz family's fruity fundraiser!
Dr. Schultz said, "It was great to empower the kids and have them feel like they can be creative and do something important with something as obscure as a persimmon tree!"
And they say money doesn't grow on trees.
Inspired by the Schultz family's creative fundraiser? Do what you want!
Get started
Read more from the St. Baldrick's blog on how others are raising money for research: