Mary Rose signed up as a virtual shavee℠ and had a head-shaving party for her 19th birthday. You can shave your head for kids with cancer wherever you are — be a virtual shavee!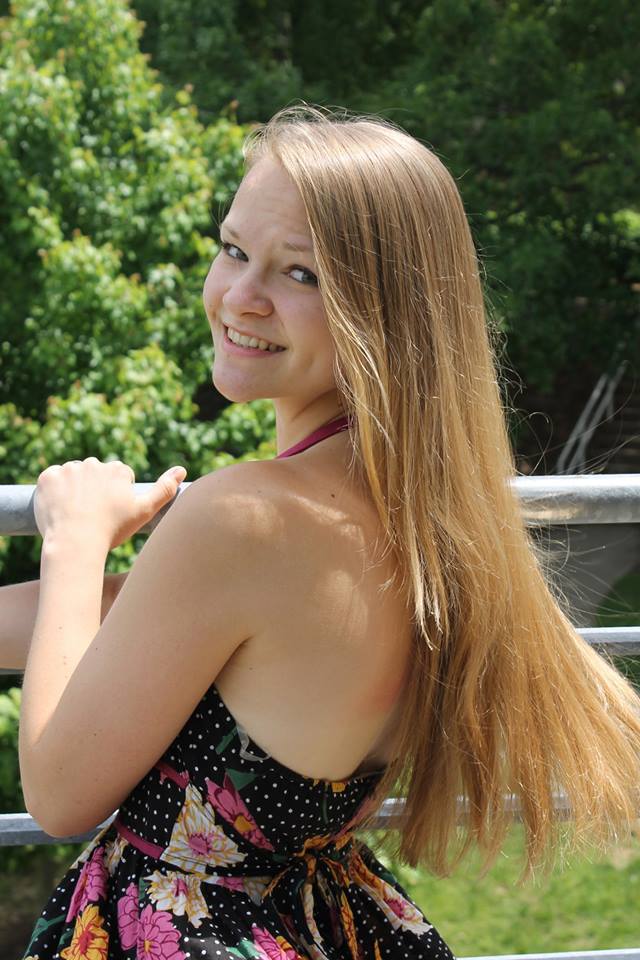 Mary Rose before she shaved her head.
"Whoa, nice hairstyle," I said to the girl next to me on the bus to camp.
She told me all about St. Baldrick's and what she had done. I was awestruck and inspired. I wanted to shave my head for pediatric cancer awareness and make a difference for the cause, too!
But like the sophomore high school girl I was, my appearance and hair mattered far too much for me to act on inspiration. So for two years I pushed this idea of becoming a shavee out of my mind.
It was during my senior year of high school that I finally made the decision. I could put it off no longer, so I set the date for my 19th birthday.
Nineteen, an age of prime physical beauty for a woman and, I might say, a nice time to meet some handsome fellas. I chose this time of my life to give the two feet of golden blond hair I was known for up for something better.
I set a goal of $1,000 and promoted, promoted, promoted. I made a Facebook page, I made YouTube videos, I wrote about it in my blog, and I even made public announcements at local events.
By the snip of the first braid, I had raised $1,634!
I held my own private St. Baldrick's head-shaving event, which took the place of my birthday party among family and friends. Together we braided my hair and chopped it all off, each friend getting to cut a different piece.
Then we buzzed down to the fuzz. And boy, being bald as a baby's butt felt so good! Not because it was easy and breezy, but because I knew I was making a difference in people's lives and letting other people know
how big of a deal childhood cancer is
.
I got to meet so many people who were touched because of this, but the most significant testimony I know is Audra's story.
Audra, a young woman of 19, heard me speak about St. Baldrick's at a local event. She had been diagnosed with liver cancer two years before and had to leave college for treatment. She wrote to me telling me that hearing about what I had done had given her a hope she hadn't felt since her diagnosis.
We kept in touch and when she started losing her hair from chemo, we shaved our heads together, a few months after my first shave. We celebrated and shared this special time together, throwing tufts of our hair outside for the birds to gather for nests. It was beautiful.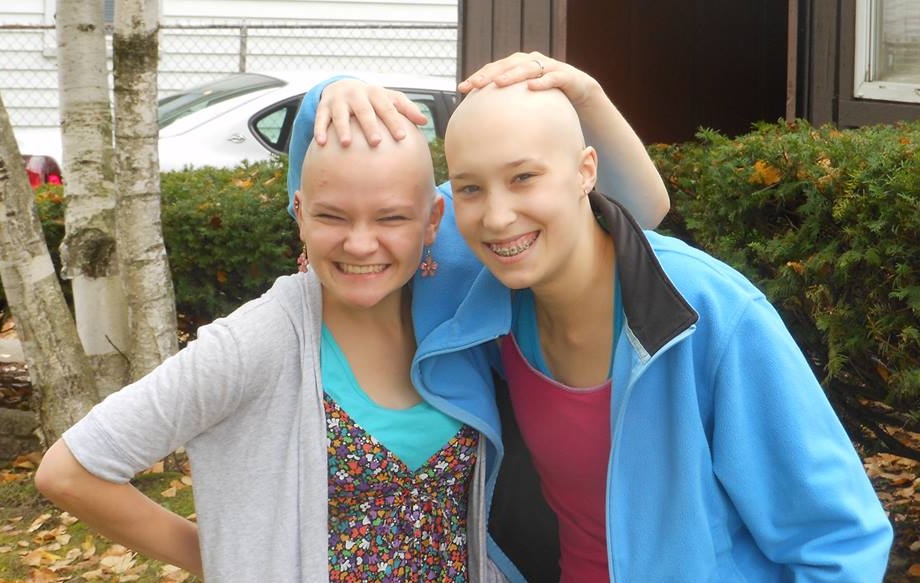 Mary Rose, left, with her friend Audra when Audra was in treatment for liver cancer.
All of this has shown me how much of a difference one decision can make in life. Going a step out of my own privileged way to help others can significantly impact the world, whether it's one person, a group of people, or a cause.
And if you ask me, even one person is a significant being in the world. If I can just reach one, then I am satisfied.
You can give hope to kids with cancer anytime, anywhere. Sign up to be a virtual shavee and start raising money for childhood cancer research.

Be a Virtual Shavee
Read more shavee stories: