The Administration's FY18 Budget proposes a $5.8 billion cut to the National Institutes of Health — a move that St. Baldrick's researcher Dr. Jeffrey Lipton finds concerning for the future of childhood cancer research. Read on for more about the proposed budget, Dr. Lipton's fears and what YOU can do about it.
As a physician scientist who has treated children with cancer for decades, I am deeply concerned about the President's proposed federal budget for the coming year.
I know this budget will be carefully reviewed by many, and that Congress holds the purse strings. That's why I'm counting on our champions in the House and Senate to stand up for our children.
Learn more about the proposed budget cuts and how you can help boost funding for lifesaving kids' cancer research >
A cut of one-fifth of the budget of the National Institutes of Health (NIH) would have a long-lasting negative impact upon our ability to sustain cutting edge research that saves lives. At a time when extraordinarily impactful discoveries are being made in immunotherapy, genomics and precision medicine, to name only a few, these proposed cuts will be devastating.
For children, the cuts will be even more profound. More than 60% of drug development for cancers that strike adults comes from the biopharmaceutical industry, but this is not true for childhood cancers, as our small patient numbers make pediatric drug development less profitable. Big Pharma is stepping up and government-industry partnerships are happening but that is not enough.
To save the lives of our children, we rely heavily upon research funded by the federal government. A cut this deep is certain to affect all aspects of research at NIH, from basic science to research more specific to childhood cancer, which has often yielded knowledge that can also be applied to adult cancers.
More children are lost to cancer in the U.S. than any other disease – more than many other childhood diseases combined. Before they turn 20, about 1 in 285 children in the U.S. will have cancer. In the 1950s, almost all children diagnosed with cancer died.
Because of research – because research works – today about 90% of kids with the most common type of leukemia will live. But for many other cancers – for many of our children – there is still little or no hope for a cure. And those cures are not attained without, in many cases, significant long-term health consequences, which only research can improve.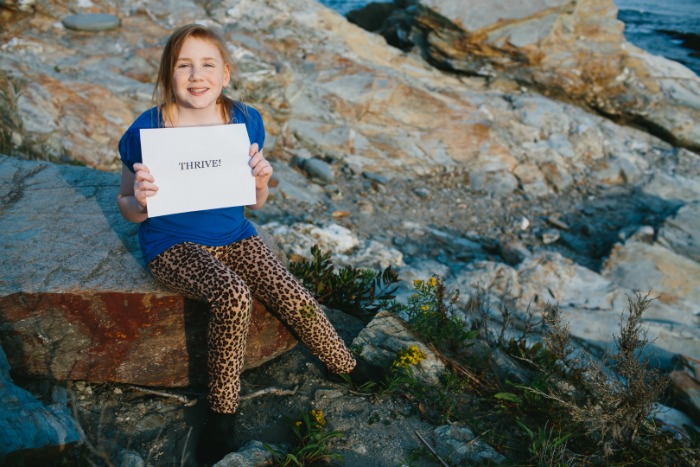 2014 Ambassador Grace was diagnosed with brain cancer at just 5 years old. She survived and now perseveres in the face of extensive late effects, which were caused by her treatment.
The St. Baldrick's Foundation is the largest non-government grant-maker for childhood cancer research, and we know first-hand the incredible research that is underway now, working toward the next big breakthroughs. Since 2005, St. Baldrick's has funded more than $200 million in research grants. But we and other charities must do this in the context of the continued support from the primary funder of biomedical research – the NIH.
One of the best investments we can make as a country is in the future of our children. Another is in the future of scientific research to find cures for cancer and other diseases.
In the 1980's, about 18% of scientists receiving NIH research support were age 36 or younger; by 2010, that number was down to 3%. To ensure the readiness of the next generation of researchers to carry discovery forward is important to saving lives.
Preparing the next generation of researchers has always been a special focus for St. Baldrick's. Our grants are very often a bridge to research support from the NIH and other Federal agencies. There are already great ideas languishing for want for support. Cuts to the NIH will severely limit the science leading to future discoveries in pediatric oncology and to the pipeline of young investigators who will sustain these efforts for decades to come. Even a few years of NIH budget cuts will take decades from which to recover.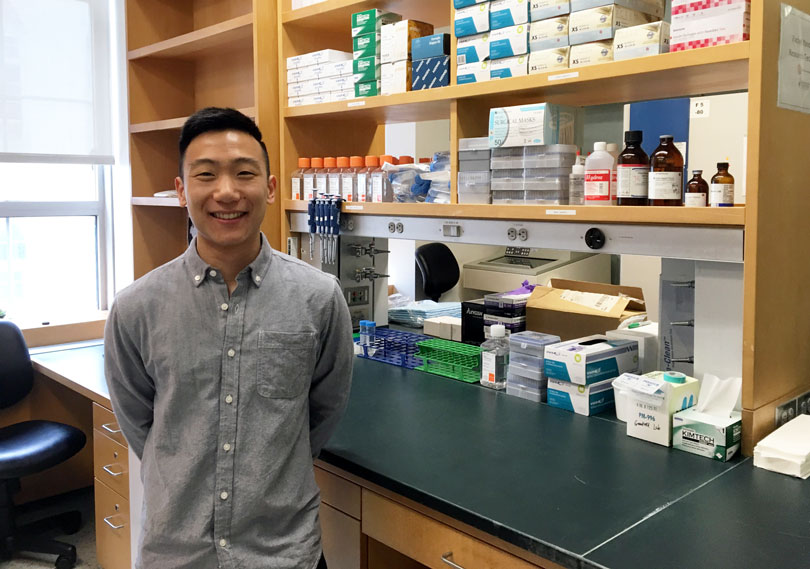 Part of the next generation of kids' cancer researchers, Raymond Chang spent a summer researching DIPG, a fatal pediatric brain tumor, as a St. Baldrick's Summer Fellow. Learn more about Raymond's experience in the lab of St. Baldrick's Researcher Dr. Mark Souweidane and why Raymond is passionate about helping kids with cancer.
Young minds attracted to science will be hesitant to make that career choice, which entails years of training, if they fear that funding for research will not be available to them. Bright minds from all over the world come to America, attracted by our innovation in science and medicine. To those scientists we offer opportunity and the hope that scientific inquiry engenders. Cuts of the magnitude proposed would threaten that leadership position, as well as the high level technical and administrative jobs that result from discoveries here in the U.S. Supported by NIH funding, our biomedical infrastructure can thrive.
We call upon all our champions in Congress to work with the Administration to ensure that the NIH and the childhood cancer programs it supports (and may we be so bold as to suggest providing increased support) by funding the research so desperately needed to save the future of our children.
You can be a champion for kids with cancer. Join our Speak Up Advocacy Network and make cancer research a national priority.
Speak Up
Read more on the St. Baldrick's blog: