Thirteen-year-old Sydney spent much of her early childhood battling a brain tumor. This year, the nine-year childhood cancer survivor took a special trip with her dad, Pete, to Washington, D.C. "This experience taught us how important it is to never stop fighting for something you believe in," Pete writes. He tells Sydney's story and shares why the trip was so meaningful to them.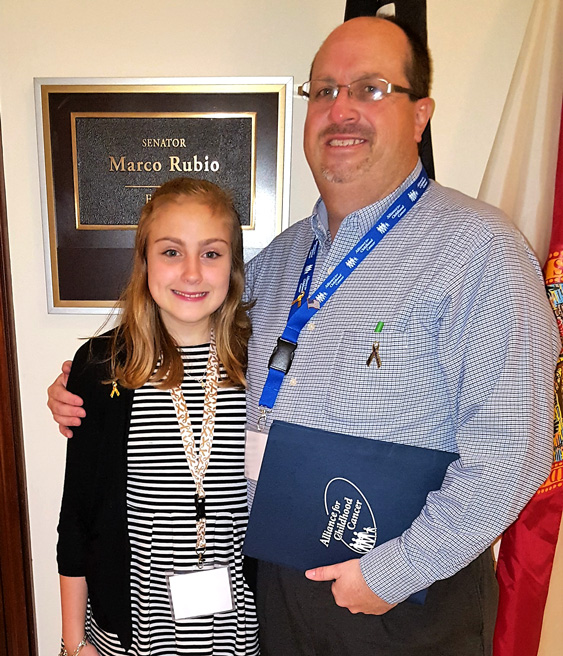 Pete and Sydney outside of Senator Marco Rubio's office during this year's Childhood Cancer Action Days in Washington, D.C.
Whiplash. Pulled muscle. Bronchitis. Flu. Virus. Stomach bug. For months, it was a different diagnosis at every doctor's visit.
Then, my 2-year-old daughter, Sydney, was diagnosed with a brain tumor called an ependymoma.
I'm not sure what was worse: hearing the words "brain tumor," or sharing the news with our family and friends.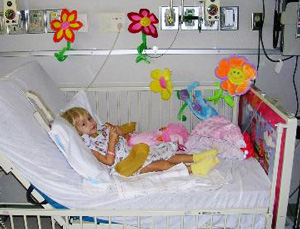 Young Sydney recovers after her first surgery in the hospital.
We entered into Sydney's treatment, which included a phase II clinical trial. The trial was designed to monitor young children who received radiation to their brain and to track the long-term effects of their treatment.
After a successful surgery and seven weeks of radiation, she was cancer free!
Unfortunately, the tumor came back a year and a half later, and Sydney was removed from the clinical trial.
Today, Sydney is a nine-year childhood cancer survivor who is not only surviving, but excelling in life. But since she was taken off the trial, Sydney's medical history won't be part of any group study to assess her psychological and physical growth.
BLOG: 5 Facts About Childhood Cancer Survivors >
What worked for Sydney may not work for everyone, but with every treatment there is a result. And every result matters. Good or bad, every child's outcome needs to be documented and compared to others. We need that kind of research to learn more about long-term survival, side effects, and why some treatments work for some children and not for others.
Our passion for finding a cure for pediatric cancer is what motivates us. But doing something worthwhile is what can make a difference.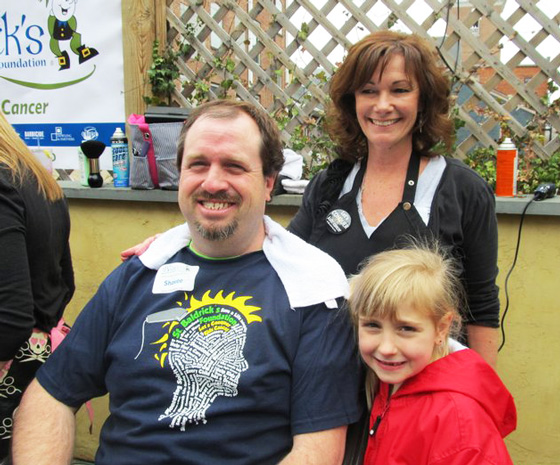 Pete in the barber's chair at his first St. Baldrick's event in April 2011, with Sydney by his side.
For the past six years, I have participated in the St. Baldrick's head-shaving event in Lancaster, Pennsylvania. Every year, friends and family join Team Shaving for Syd in going bald for kids' cancer research.
There is nothing more rewarding than knowing you did something that could save a child's life.
We have spent the past 10 years sharing Sydney's story and spreading awareness of pediatric cancer.
Then, in May, Sydney and I were invited to attend Action Days in Washington, D.C. We were so excited. The experience of meeting with our country's leaders and lobbying for a cause that is so important to our family was priceless. I couldn't have been more proud of Sydney and the way she handled herself in an environment that can be very intimidating to a 12-year-old.
We advocated for the STAR Act to Democrat and Republican representatives. Both sides responded in total agreement, but some individuals were focused on being fiscally responsible.
But the STAR Act is not about money — it's about children getting the care they need and deserve. The lives of children do not have a price tag.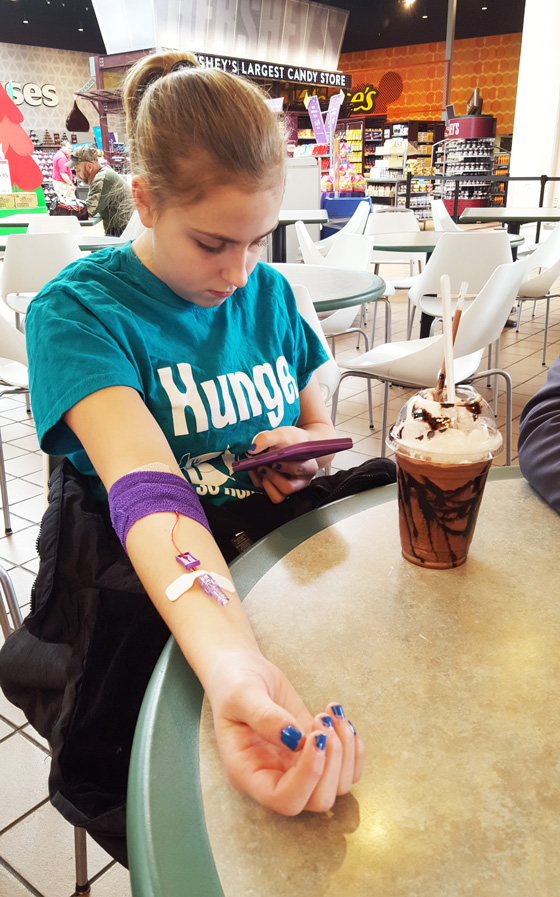 A now 13-year-old Sydney enjoying a milkshake after her yearly MRI check.
This experience taught us how important it is to never stop fighting for something you believe in. We learned that we have a voice if we choose to use it.
We left Washington with a strong sense of accomplishment. On the train ride home, we talked about the experience we shared and how we can continue spreading awareness of the STAR Act.
All I could think about was how fortunate I was to have Sydney sitting next to me.
Keep the Action Days momentum going. If your representatives aren't already cosponsoring the STAR Act, email them using this simple form and ask them to support kids with cancer and survivors like Sydney.
Email your reps
Check if your Senators are cosponsoring the bill
here
.
Check if your members of the House of Representatives are cosponsoring the bill
here
.
Read more on the St. Baldrick's blog: