For Maddie Messner, family comes first. So when she heard the news that her cousin, Allie, was diagnosed with a rare form of sarcoma, Maddie knew she had to do something to help. Read on to see how Maddie has decided to "rally for Allie," and how Allie inspired her along the way.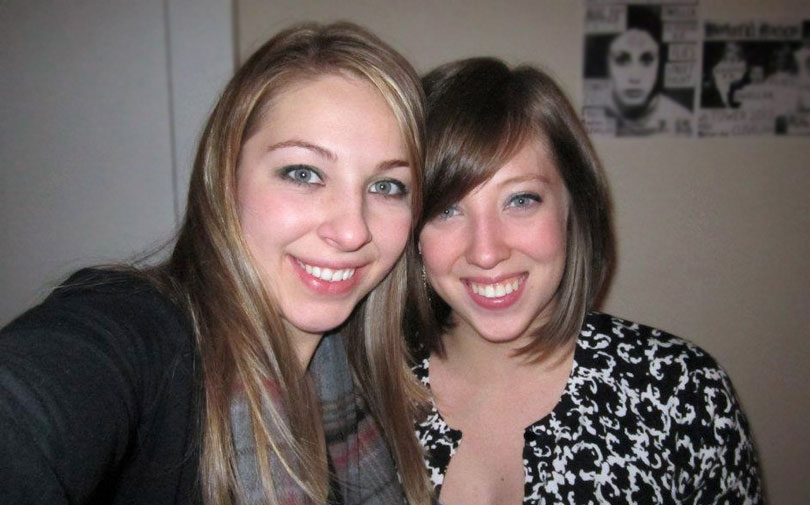 Cousins Allie (left) and Maddie share a very close friendship.
My cousins and sisters are my best friends.
The 11 of us call ourselves "the cousin clan." Growing up, we did everything together: sleepovers, parties, road trips. I even shared a dorm room with my one of my cousins all through college.
One of my best friends is my 26-year-old cousin Allie.
Allie is one of the funniest people I've ever met. She has made me laugh harder than anyone else I know. I have always seen Allie as a strong, bold person who is never afraid to be herself. She is extremely smart and works tirelessly helping others as an ER nurse, something I've always admired her for.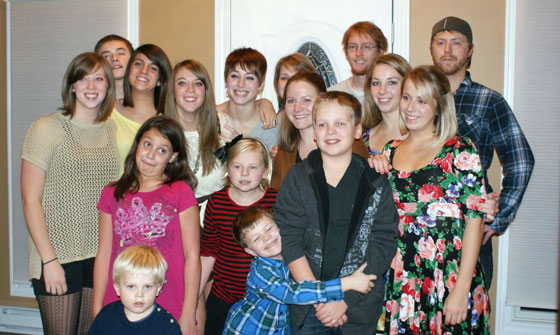 Maddie (far left) and Allie (third from the right) take a group photo with "the cousin clan."
Several months ago, Allie went to see a doctor about a lump on her back. The lump had been there for a while but had never caused her any issues and was barely noticeable.
After several tests and a biopsy, Allie and the rest of our family received the devastating diagnosis: cancer.
Not just any cancer — it was desmoplastic small round cell tumor (DSRCT), a rare type of sarcoma.
DSRCT is very rare and usually occurs in young males, once again proving Allie is truly a unique and special person. What made the diagnosis even more shocking was that Allie had just lost a close friend to sarcoma last August.
Allie's initial scans have given our family a lot of hope. Somehow, against all odds, she has no cancer in her abdomen, but she has some metastases in her lungs and lymph nodes surrounding her spine near the tumor. Allie is currently going through a personalized treatment plan which involves a rigorous chemotherapy schedule.
After her first round of chemo, Allie decided to cut and donate her beautiful long hair before the cancer could take it away from her, going out of her way to help others in need. Losing her hair has been a major emotional hurdle for Allie, and she continues to adjust to her beautiful bald look.
BLOG: Donate Your Hair in 5 Easy Steps >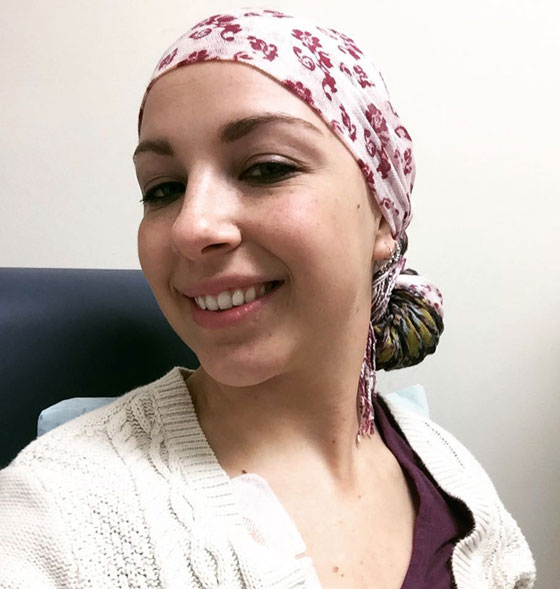 "Losing her hair has been a major emotional hurdle for Allie, and she continues to adjust to her beautiful bald look," Maddie said.
I would like to show Allie that she isn't alone in her fight. I'm going to stand in solidarity with her by shaving my head, donating my hair, and raising money for pediatric cancer research.
Allie is a fighter and hasn't let this diagnosis take away her sense of humor or her zest for life. I'd like to keep the positive vibes flowing and the hair flying!
I'd also like to thank anyone who has ever supported friends, family, and strangers as they deal with the impacts of pediatric cancer.
Let us always remind them that they are strong, they are loved, and they will not fight alone!
Maddie says goodbye to her long locks in two days! Show your support for her, Allie, and all kids with cancer who deserve the chance to live long, healthy lives. Donate on her shavee℠ page today.
Support Maddie's Shave
Read more on the St. Baldrick's blog: