After Abby completed treatment for childhood cancer, her mom had to adjust to a new "normal."
What do we do now?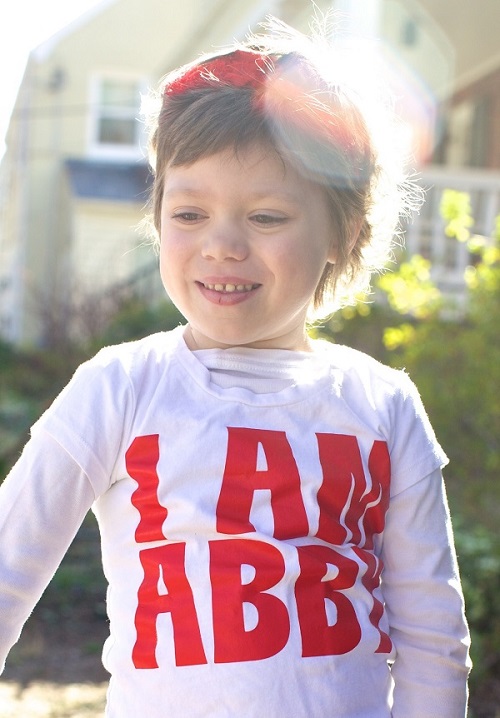 Abby was diagnosed with Ph+ acute lymphoblastic leukemia, an aggressive form of childhood cancer, when she was 4.
We are just entering the stage of "after." The protocol is over. Chemo is done. I haven't given Abby a chemo pill in two months.
After doing that daily — along with a whole host of different treatments — for the last 32 months, it's scary to stop.
We are extremely thankful for what we have and that we still have Abby here with us. But to say that we are celebrating every day isn't true. At times I find myself holding my breath and waiting.
Every time I hear her coughing or complaining of something, my mind goes all over the place. For the past almost-three years, it's never been just a cold; it was usually pneumonia. It never was just a tummy ache; it was C. diff, rotavirus, typhlitis, you name it. And now, without the safety net of chemo, is it the dreaded "R-word" — relapse?
What happens when her first fever comes? With her port still in, it's the same old "to the hospital we go" for counts, blood cultures, and IV antibiotics. It's a pain, but I'll be honest, at least we know as soon as labs come back if it's just a cold or the dreaded R-word.
I focus on the wonderful things Abby and her sisters are doing this holiday season…and worries of cancer disappear for a while.
But what about after the port comes out? I'm expected to sit at home and wait out a fever, when that was one of the signs of pediatric cancer at diagnosis? I'm not sure I'm ready for that.
And when do you start getting rid of the throw up basins? We have had multiple on each level of the house. I went to throw out a few last week that had been left outside, but I hesitated as I got to the trash can.
I felt like throwing them out would make the cancer come back. I think that throughout treatment, every time we let our guard down or shared a positive update, something always happened and we were back at the hospital. So throwing out these bins was like saying, "We won!" and then allowing cancer to come back and say, "Nope! Gotcha!"
But then I switch, and I focus on the wonderful things Abby and her sisters are doing this holiday season. Abby is enjoying school and activities to the fullest. She participated in her first choir concert and is in love with singing. As a singer myself, this makes my heart so happy. I am able to remain in this place, or allow busy life to take over, and worries of cancer disappear for a while.
Yesterday I was placing the girls' school pictures in frames. I use the same frame every year, and I keep a collection of past photos in the back. It's so fun to see the changes the girls go through. I look at my oldest growing up over the past five years, and I am so proud of what an amazing young lady she is becoming.
Then I look at Abby. Wow, what a difference! We go from preschool (B.C. — known in our house as "Before Cancer"), to kindergarten (with no hair), to first grade (very, very short hair), to second grade (this year, with a cute head of stylish short hair). If you would see just preschool and second grade, you would think she just got haircuts in between.
Abby is a "healthy," active, amazing little girl. She is alive. She is a survivor. What more can I ask for?
So now we have before and after shots. I'm so very thankful to have those after shots. Seeing all four in a row, I wonder if this was all just a blip on the screen.
That is such a powerful thought I've been having lately. Abby is a "healthy," active, amazing little girl. She is alive. She is a survivor. What more can I ask for?
But my brain continues. What will her future photos look like? Will she just continue to grow? Will she be bald again? Will we even have school pictures? I know this phase is still new for me, but I wonder how long it lasts.
I took a big step a few weeks ago. I committed to something that goes through April.
For a long time throughout treatment, we couldn't commit to anything. Just planning something a few days in the future — even the next day — was typically risky and we ended up having to change plans. One thing that was great about taking that big step was that when I made the commitment, I didn't even think about appointments, sicknesses, or scheduled inpatient hospital stays. Not one of those crossed my mind.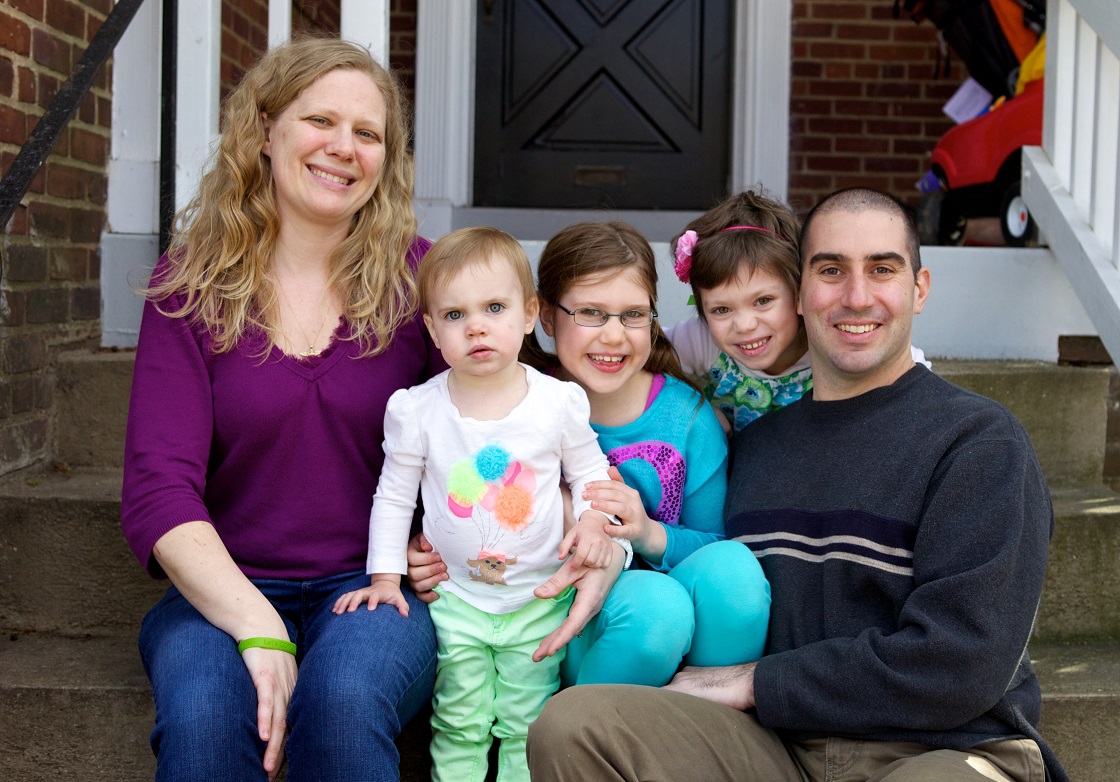 Abby, second from right, with her family.
A day or two after I committed, I had a flash of worry. "What if I can't do part of this? What if Abby gets sick? What if … ?"
I was able to talk myself down and remember to have hope. I have hope that we are done with cancer. I have faith that the amazing research Abby was able to benefit from will continue to work. And I have hope that new treatments are being created right now, so if childhood cancer does rear its ugly head, she can beat it again.
And with that, I continue to stick with my decision to commit, and I am proud of myself. Cancer did not win this battle — we did.
By the way, I took that huge step and threw the buckets out.
Childhood cancer research funded by St. Baldrick's made a difference for Abby. Help kids with cancer — get involved!
Get Involved
You may also like these kids' cancer stories: