After one head-shaving event, Otto Mayes realized that shaving his head just wasn't for him. So, he found another way to raise more than $1,000 for childhood cancer research, and he shared the message of the St. Baldrick's Foundation with countless people in the process.
Last winter, Otto started to grow a beard. As his facial hair got longer and longer, the comments from friends and coworkers followed suit. There was so much interest in the fate of his beard that Otto decided to create a new fundraiser for St. Baldrick's: "Otto's Beard: Save it or Shave it."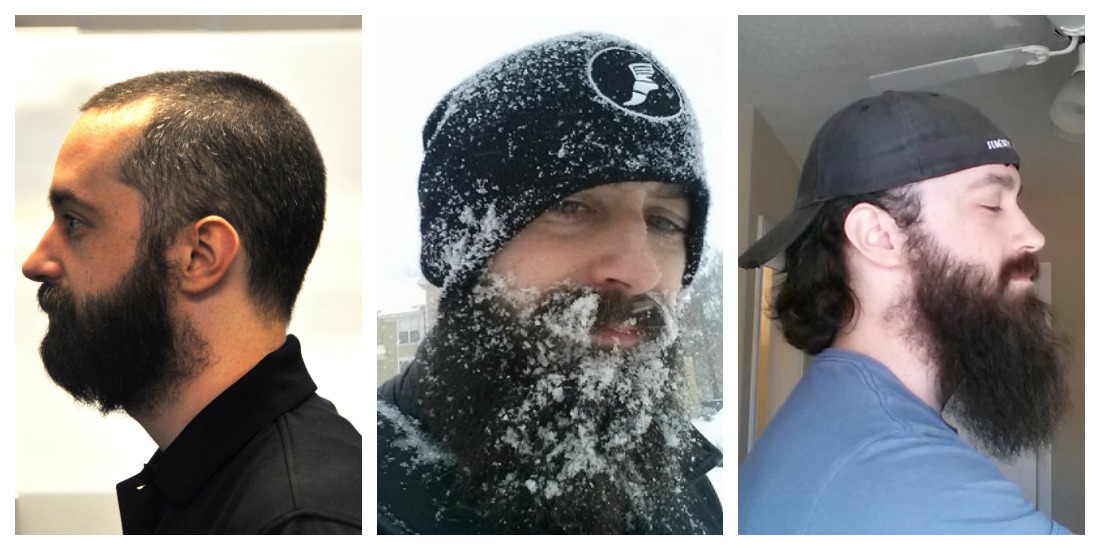 From the start of the St. Baldrick's fundraiser (left) to six months later (right), Otto's beard grew without a single trim.
His coworkers joined in on the fun! Folks gave on each side, but the final verdict was solidified when his employer, TSI Healthcare, made a
matching gift
in the amount of $500 to save his beard. Otto would grow his beard — no trim to be had — until June 1.
Otto didn't expect the emotional experience he would have throughout those months.
Strangers would often make comments about his beard, and invariably, the comments would lead to a conversation about St. Baldrick's and childhood cancer research.
Often, people would open up to him about cancer's effect on their own lives, and new friendships were formed through tears and laughter.
"Almost everyone had a cancer story," said Otto. "It was amazing to listen to them all."
He was most deeply affected by a cancer survivor who was diagnosed at the age of 6. The man, now an adult, told Otto that he owed his life to charities like the St. Baldrick's Foundation.
"That was when it hit me: the magnitude of the whole thing," said Otto. "The sheer amount of people affected by cancer, the work I was doing, and the difference I could make. It got real for me that night."
Although his beard is gone, Otto's drive to support childhood cancer research is not. He's already started brainstorming his next event.
It will probably be less hairy than this one.
See both sides of Otto's fundraiser by visiting the Save It and Shave It parts of the event.
Want to get creative with your childhood cancer fundraiser?
Do What You Want
Learn more about the many ways you can support childhood cancer research: