Jessica is a 2014 St. Baldrick's Summer Fellow at the University of Iowa. Her St. Baldrick's grant will support her work on a children's cancer research project under the guidance of a pediatric oncology expert. See what else the money you've raised is doing.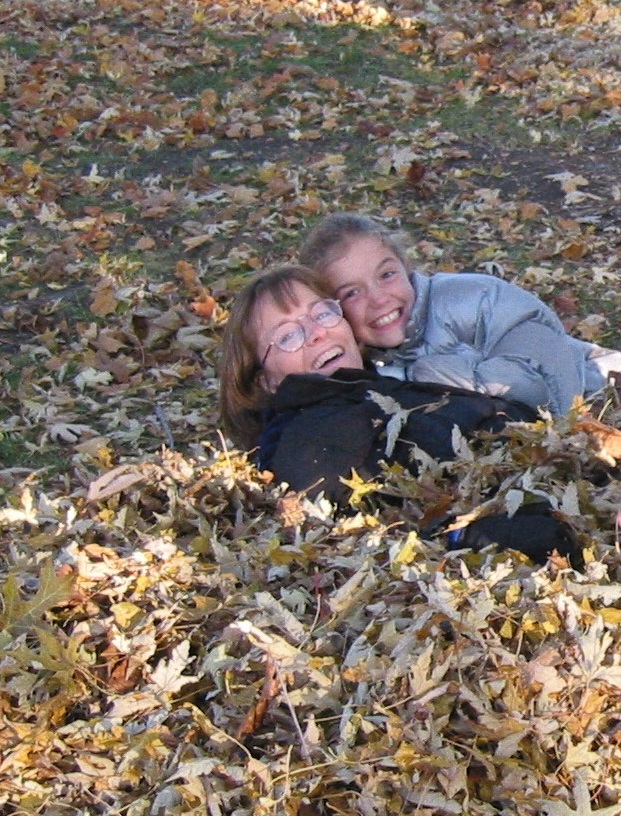 Jessica and her mom in 2002, before her mom was diagnosed with breast cancer.
When I was 10 years old, I walked into my parents' bathroom to find my dad shaving my mother's head. She had been diagnosed with breast cancer and was starting to lose her hair from the chemotherapy. She wanted to shave it before all her hair had fallen out.
As a daughter and a child, I could not comprehend what was happening. Why my mother? Why me? I was traumatized.
Cancer doesn't just affect the patient — it affects everyone around them.
I can remember crying for days, paralyzed with the fear that when I came home from school or woke up the next morning, my mom wouldn't be there. I would wake up in the middle of the night, panic stricken, hearing my mom shrieking through a cycle of fears — first that she was dying, and finally that she was dead. In the morning, she would always explain that they were nightmares induced by her chemotherapy, but that didn't change our reality that if the treatment didn't work, she could be gone in an instant.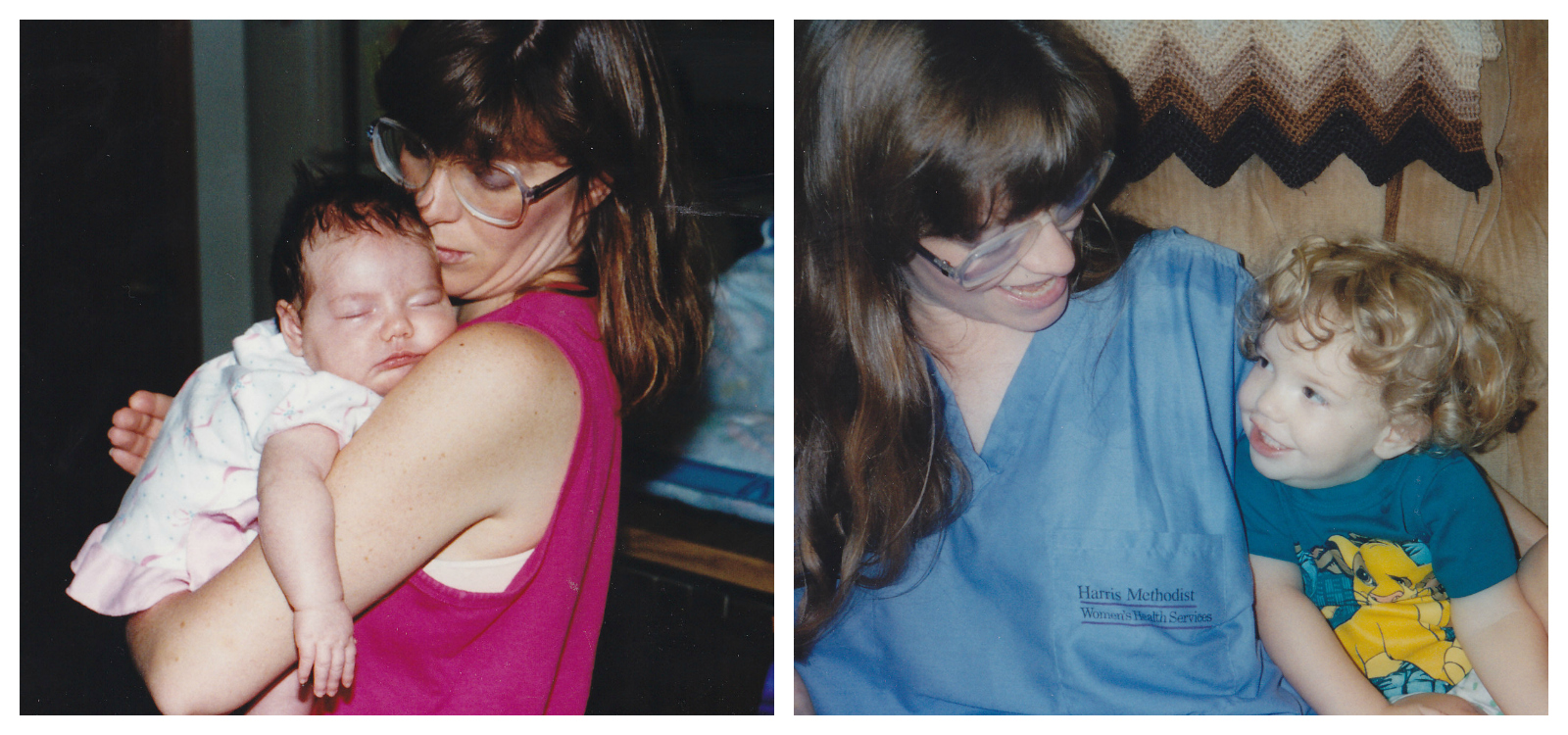 Jessica and her mom in 1993 and 1995.
Even today, the effects of the cancer and the treatment remain. Every morning, she chokes down multiple pills that change her brain chemistry, making her forgetful and irritable. Cancer infuriates her because her illness prevents her from being everything she hopes to be for us.
In reality, she really is everything she possibly can be for all of us because she made it through this. Not only is she patient, loving, and supportive, but she is also a survivor — someone who wants to fight and who will never lose hope.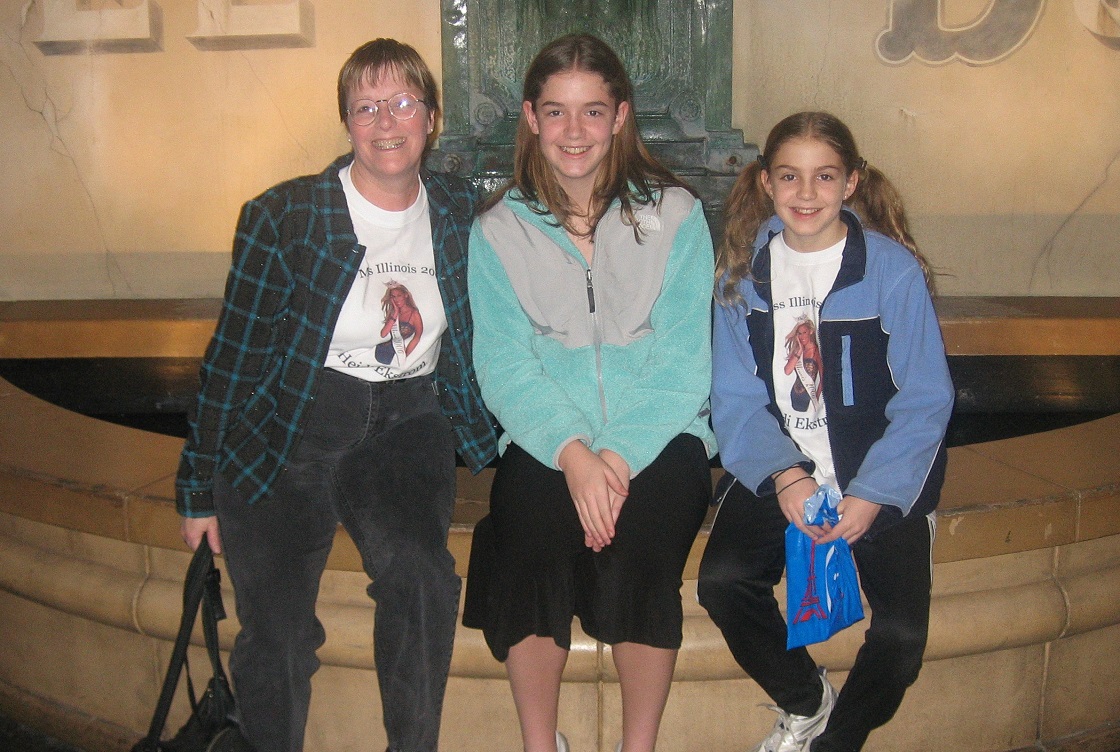 Jessica (center), her mom, and her sister in 2006, when her mom's hair was starting to grow back.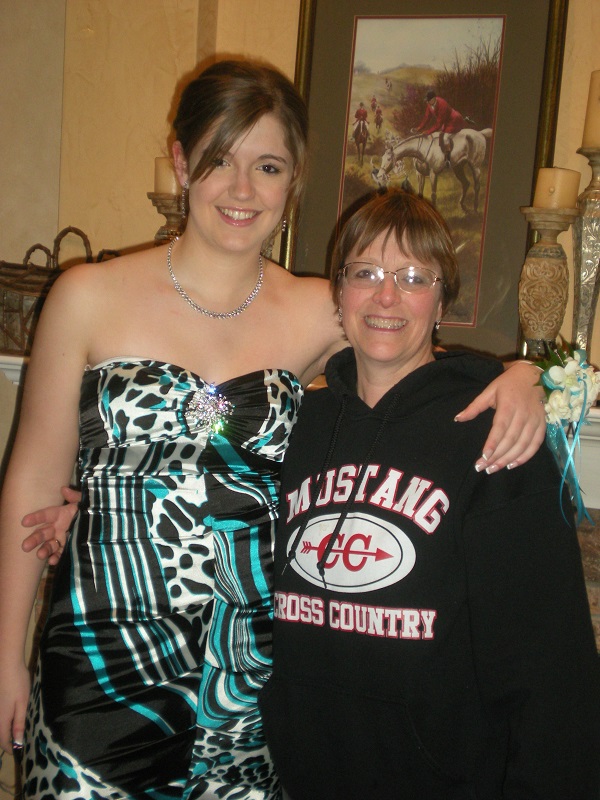 Jessica and her mom before Jessica's junior prom.
My mother is one of the strongest women I know. She's also one of the best moms. She's never missed a single thing I've been a part of. She was on the sidelines at every single one of my soccer games, cheering me on louder than anyone else, even when she had chemotherapy the morning before.
Sure, all of our lives have capsized, but she's still here.
My mother and her journey with cancer have taught me to experience everything that I can, to always forgive, and most importantly, to never take anything for granted because at any moment, it could all be gone. It has shaped my entire college experience, my everyday life, and my plans for the future.
I am currently a junior in college studying to become a pediatric oncologist. I volunteer with kids with cancer weekly in the University of Iowa Hospitals and Clinics, and I actively participate in Dance Marathon, a phenomenal university organization that provides emotional and financial support for kids undergoing a very adult disease. Everything I do, I do with the motto "FTK" — for the kids.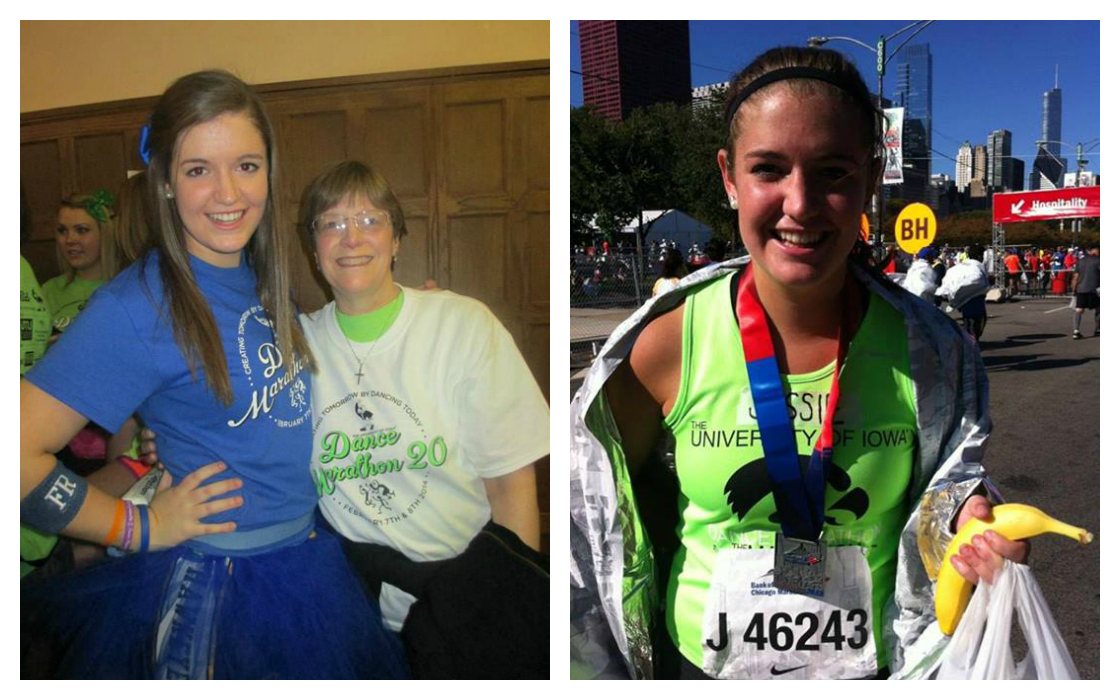 Jessica and her mom at a Dance Marathon event, and Jessica after running the Chicago Marathon last year as a charity runner to help kids with cancer.
I went into college with the naïve belief that I could someday cure all cancer. As I take more classes and meet more kids with cancer, I learn that it will not easily be beaten. It's astonishingly intelligent, it's extraordinarily complicated, and it's every bit as different in each case as the adults and the children it tries to consume.
And too many times it's too smart, too complicated. Each victory is truly a feat.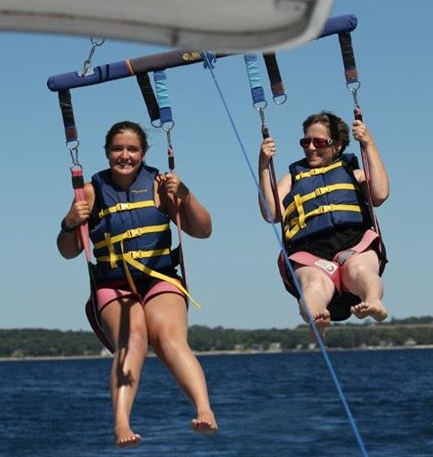 Jessica and her mom parasailing last summer.
I'm no longer so naïve. I know that some magic pill is not going to eradicate cancer. I know that some incredible therapy is not going to make the phrase "your child has cancer" any less scary.
While that could be enough to make someone give up, for me, it has done exactly the opposite. Just because I may not be able to cure all cancers in one fell swoop doesn't mean I can't help make an impact.
Maybe I won't cure all cancer, but maybe I can help develop a treatment that will increase the survival rate of one type. Maybe one day the word "cancer" won't be quite as scary, and maybe I can be one of millions to help put a dent in it.
This belief in myself has driven me directly to research. I believe that being a doctor can help me to save the lives of the many kids I will meet. But being a researcher in the field of pediatric cancer can help me save the lives of hundreds of thousands of kids I'll never meet and of kids who will be diagnosed long after I'm gone.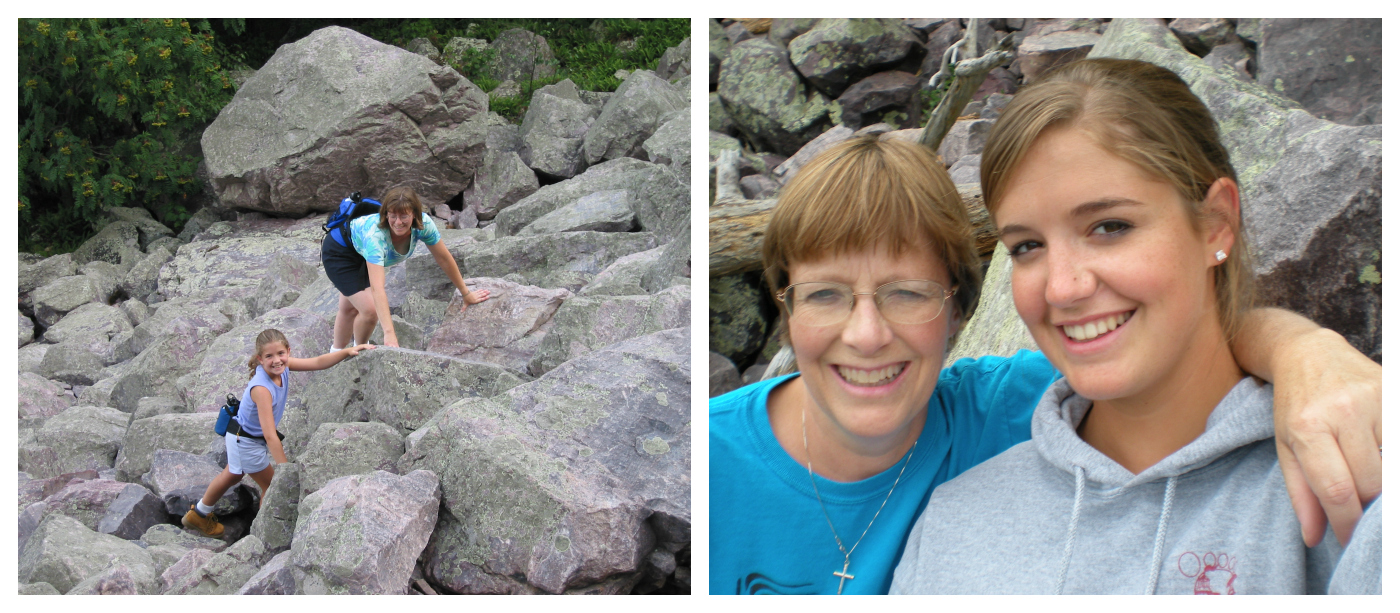 Jessica and her mom hiking in 2002 and 2013.
The St. Baldrick's Foundation Summer Fellow grants support students like Jessica who are on track to become the next generation of pediatric oncology researchers. See what else the money you've raised is doing, or make a donation to help continue to fund lifesaving childhood cancer research.
See the Impact
Donate
You may also like these stories: