For many kids with cancer, the hospital is a dreaded place. But not for
Aaron
.
During his seven months of treatment for childhood cancer, Aaron's mom, Beth, says, "He really enjoyed being at the hospital and formed lifelong bonds with some incredible people."
Of course, she clarifies, "He didn't like the poking and prodding, and more than anything he didn't like taking medicine." At 4 years old, he couldn't swallow pills, and the liquid medication tasted foul.
But it got a lot easier once a group of Beth's friends pitched in to buy Aaron an iPad. If he took his medicine without complaint, he got to purchase an app — usually a new game to keep him busy while he was stuck in bed.
Aaron's diagnosis of stage IV Ewing sarcoma came with an aggressive treatment plan. He had surgery to remove most of the tumor on his spine, followed by radiation and chemotherapy to wipe out the rest of the cancer. But the highly toxic chemotherapy drugs also wiped out Aaron's immune system, which meant that even the most commonplace germs could cause life-threatening infections or illnesses.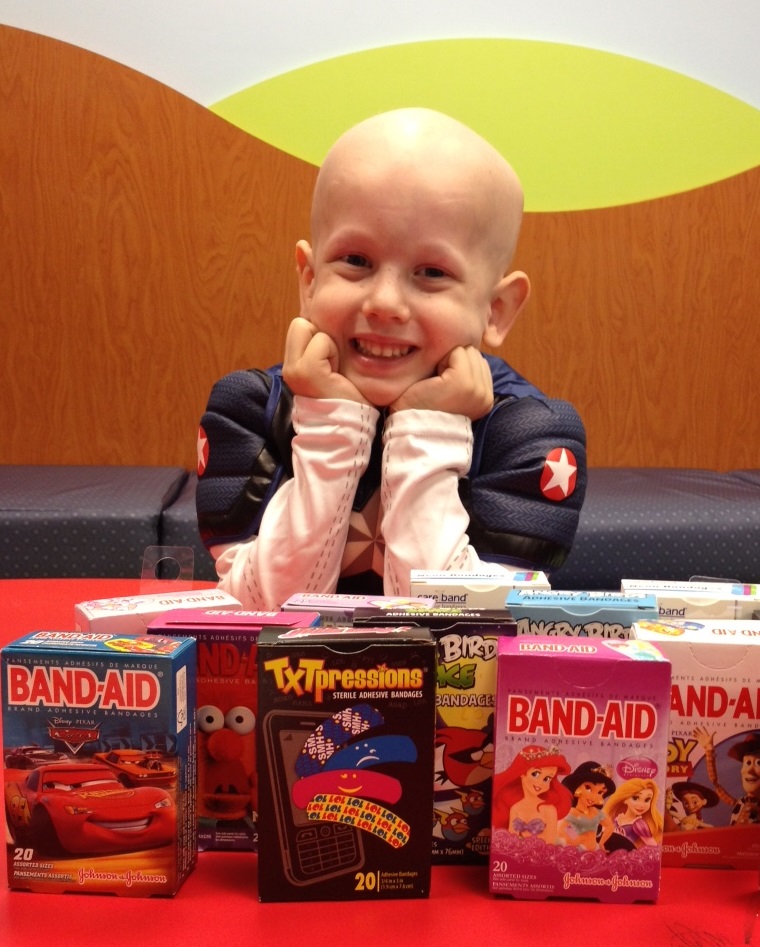 Aaron donating bandages to Joe DiMaggio Children's Hospital in Hollywood, Florida.
As a result, Aaron spent a good portion of his treatment in isolation from his peers. His iPad was his lifeline to the outside world, allowing him stay connected to friends and family through video chat.
Aaron is now 6 years old and has been cancer free since October 2012, but his hospital days aren't over. He still returns to what his mom calls their "second home" for scans every three months to make sure the cancer hasn't returned. But the rest of his visits are voluntary.
Ever since his earliest hospital stay, Aaron has always wanted to help the other children with cancer, Beth explains. True to his wishes, his parents and his 10-year-old cousin, Sarah, have established Aaron's iPad Lending Libraries in three children's hospitals in South Florida to help other kids cope with the challenges of pediatric cancer treatment.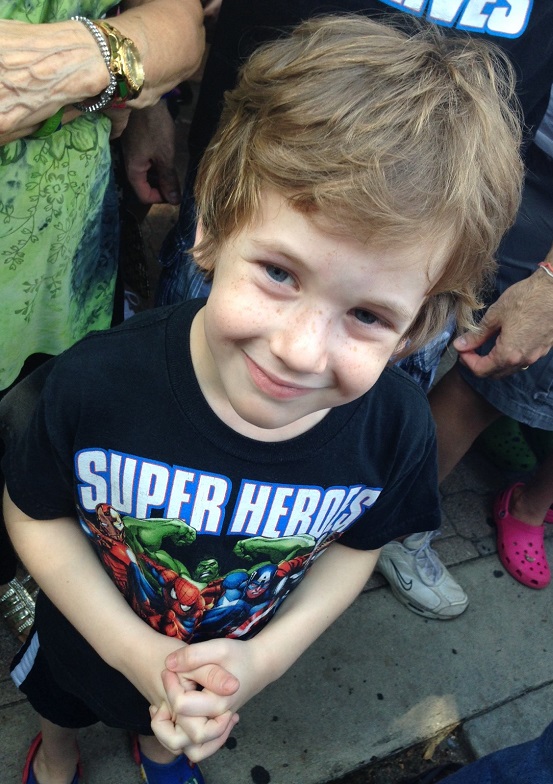 Aaron at a St. Baldrick's event in Hollywood, Florida.
Last September, Aaron attended his first
St. Baldrick's event
, where he helped shave multiple heads and "was having a blast," Beth says. He shared the limelight with
Sofia
and
Rolando
, both Honored Kids and fellow Ewing sarcoma
survivors
who Aaron knew well from their shared time in the hospital. (Ambassador
Lauren
was also honored at the event but unable to attend due to complications from treatment.)
To Aaron, it was a fun day. But to Beth, it was important to be a part of something that she knew would have a lasting impact for kids with cancer.
"Childhood cancer research is my number one priority in life right now," Beth said. "It is beyond important because with it, we can see hope in the future. Without it, I wouldn't have my son.
"We hope that one day all cancers will be curable and that treatments will be less harsh on the kids. We hope that more funding goes to help these kids because they can't help themselves."
Give hope to kids like Aaron and their families. Donate to children's cancer research.
DONATE
GET INVOLVED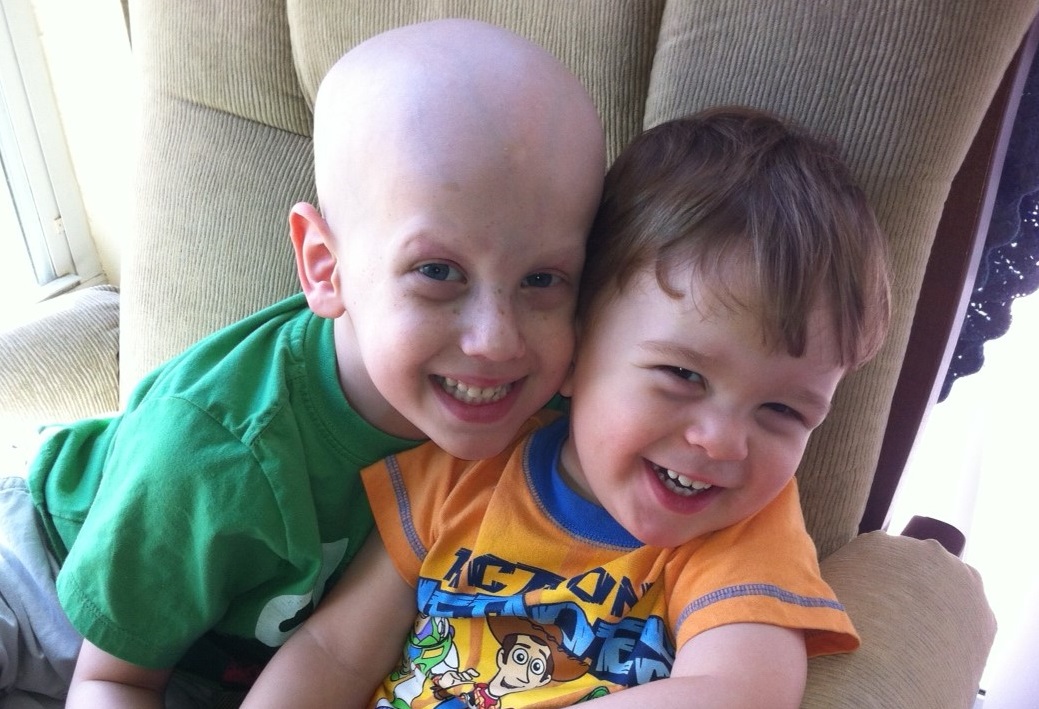 Aaron and his younger brother, Zach.
Read more kids' cancer stories: