Today is Armed Forces Day and to celebrate we're bringing you a special story about a special little boy from a military family — Honored Kid Von Kleiv. How does Von keep soldiering through treatment? Read on to find out!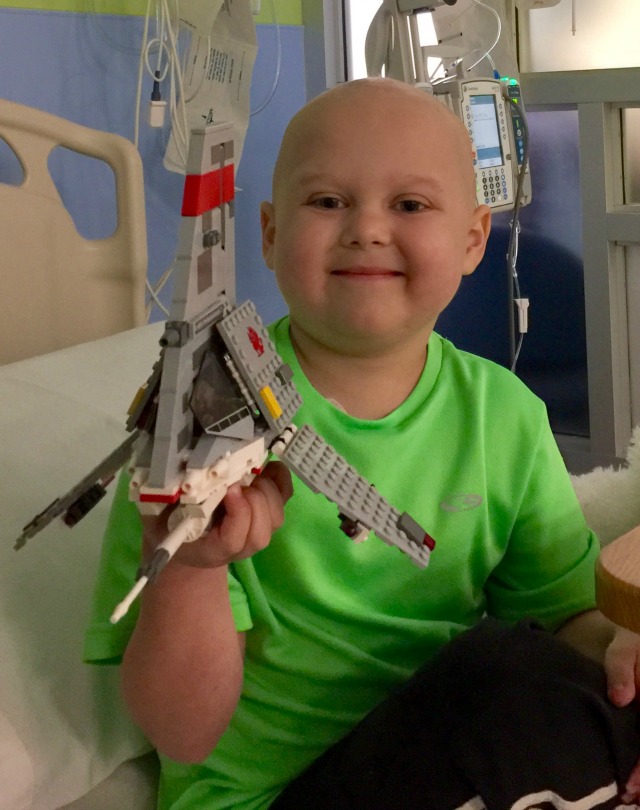 Von constructs spacecrafts from Legos during his time in the hospital.
Growing up military means moving around a lot. Translation: Say good bye to all that's familiar, switch schools and make new friends — every single time.
But for Von Kleiv, that's a good thing.
As the 7-year-old son of an Air Force colonel, he's developed a resiliency that's proving to be his greatest ally in a fight against T-cell lymphoblastic lymphoma.
Von was diagnosed in April 2016 after antibiotics failed to cure swollen lymph nodes.
"We weren't expecting cancer," said his mom, Gina. "Von was always active, never sick and the diagnosis flipped our world upside down."
Immediately admitted to the hospital that day, Von was not going down without a fight. He told the nurses he was a ninja and declared, "I'm going to kick lymphoma's butt!"
With that battle cry, he became known as, "VONinja — The Lymphoma Ninja Warrior."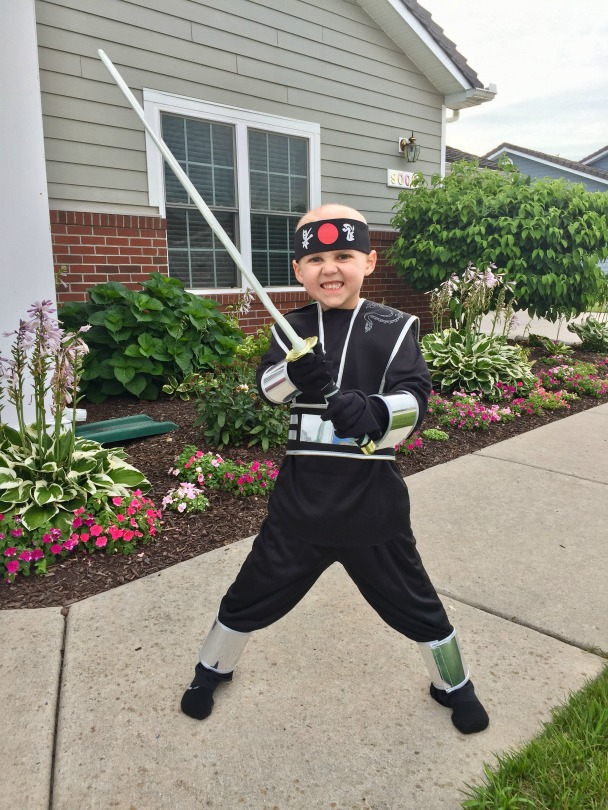 Von strikes his best Ninja pose.
The fortitude and can-do attitude he learned by being in a military family served him well through the yearlong treatments of chemotherapy, blood transfusions and painful injections. It also helped that Von had a love for Star Wars and lots of Legos to keep him going!
But it didn't take away from the fact that Von missed being able to be a normal kid.
As Von said, "Cancer isn't fair. Kids shouldn't get cancer. Chemotherapy isn't fun. I don't like getting stuck with needles all the time."
Fortunately, Von has a lot of support. In true military fashion, the community at Dover Air Force Base in Dover, Del. has rallied around him in his fight with cancer. They understand what it's like to be far from family and held several fundraisers for St. Baldrick's in Von's honor.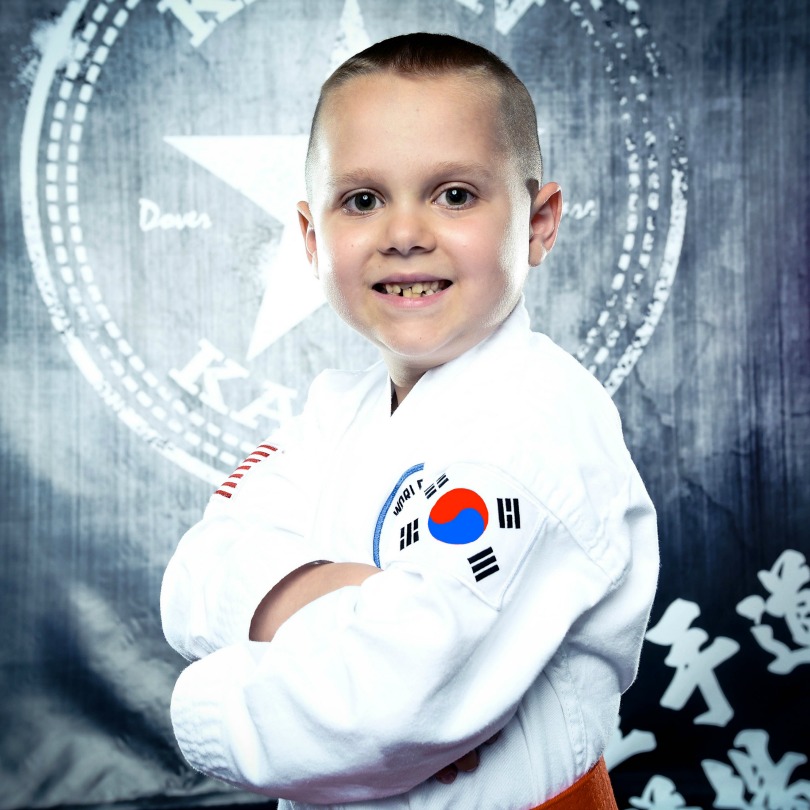 Von poses in his karate uniform.
George Welch Elementary, the small school on base that he attends, raised more than $20,000 with a community fundraiser, while a kick-a-thon last year at the local karate school and a headshaving event in April raised another $5,000.
Gina and her husband, Dain, are passionate about childhood cancer research and believe better outcomes for kids like Von are only possible by raising awareness and funding research.
"We were shocked to learn only 4% of the small amount allocated for cancer research in the federal budget is designated for pediatric cancer research," Gina wrote in a recent Facebook post to the followers of their cancer journey. "We have already volunteered ourselves, Von's biopsies and his treatment outcome to researchers."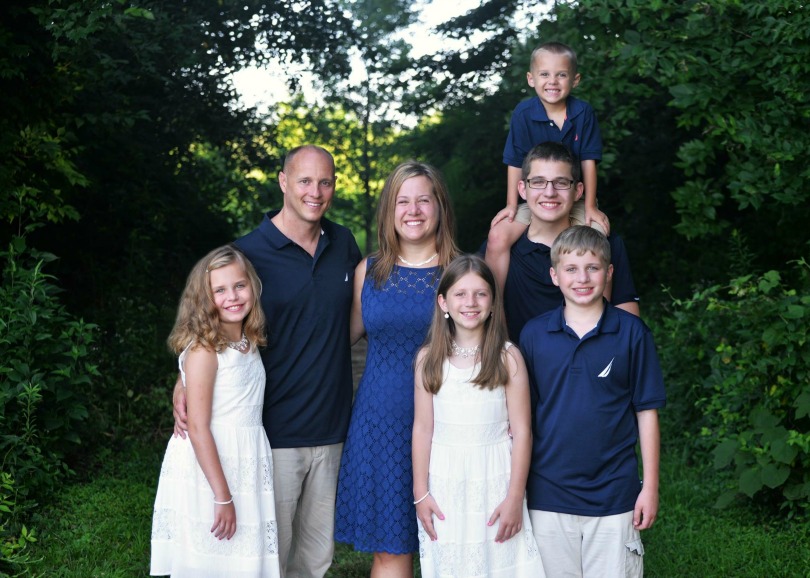 Von's family poses for a photo, from left to right: Riley, parents Dain and Gina, Lily, Jack, and Sam with Von sitting on his shoulders.
The latest military intel on the VONinja finds him going back to school full time. He started on April 28 — a day he had looked forward to for months since being on treatment. He's also been spotted at karate classes several times a week, and is already well on his way to earning an orange belt after just six weeks.
Von still has 18 months of chemo to go and needs to be cautious with a compromised immune system, but he's bouncing back to do the things he loves to do, thanks to the "stripes" of strength and toughness he earned from growing up military.
Join Von, the Lymphoma Ninja Warrior, in kicking childhood cancer's booty. Fund research today.
Give
Read more on the St. Baldrick's blog: