A top VEO shares his best fundraising tips.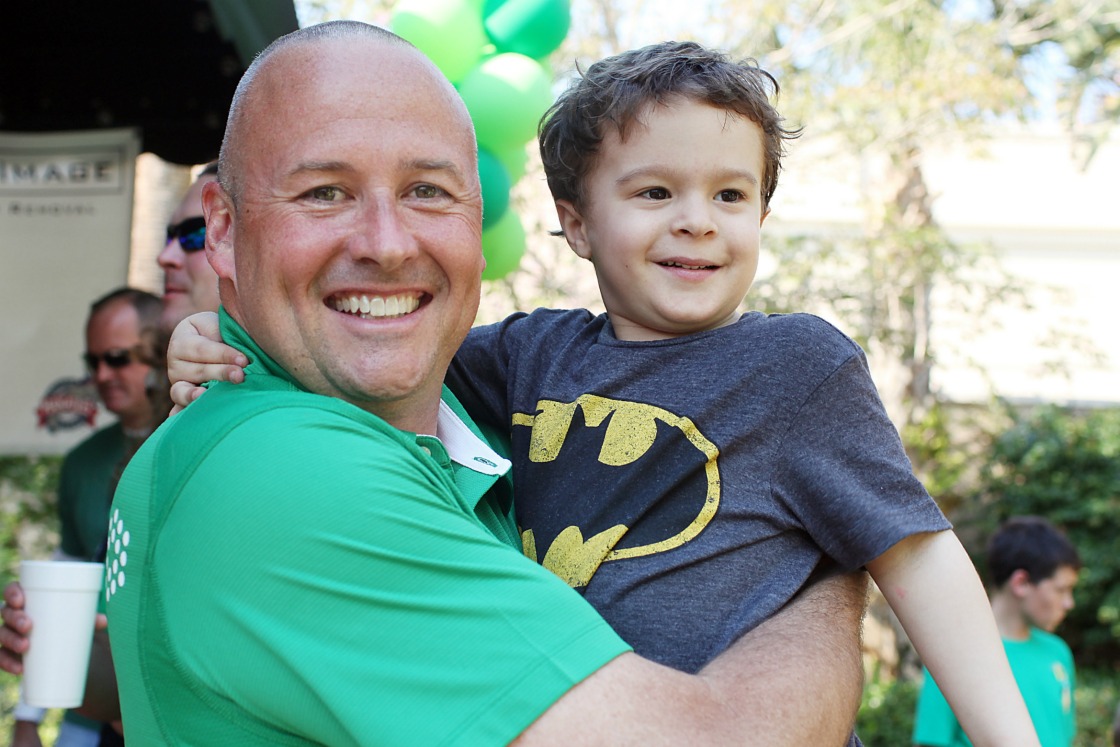 St. Baldrick's VEO Garrett Lamp tells us how he keeps his Viera, Florida, event growing in its fourth year.
Garrett Lamp is a St. Baldrick's Volunteer Event Organizer — or VEO — for the fourth year in a row. St. Baldrick's volunteers at his Viera, Florida, events have raised more than half a million dollars to cure childhood cancer, and they're not done yet.
"We set up a five year goal," Garrett said. "One million dollars raised for pediatric cancer research."
How did an event that started with a $25,000 goal in 2010 end up with a five-year plan to raise one million dollars for kids' cancer research? Garrett said the one thing that has helped his events grow the most is passion for St. Baldrick's cause to Conquer Childhood Cancers.
"There's not a better cause out there to fundraise for," Garrett said. "There are a lot of unbelievable things out there, but children with cancer — you can't explain to me why a kid gets cancer. It's just a horrible disease…and I want to see an end come to that."
Garrett said that this passion is the reason his event has grown so quickly, from 127 shavees in 2011 to 430 shavees in 2013, making The Avenue Viera event the number 10 highest fundraising event last year. "If you believe in what you do, and you love what you do…that passion turns contagious, and it's easy to get people on board," he said.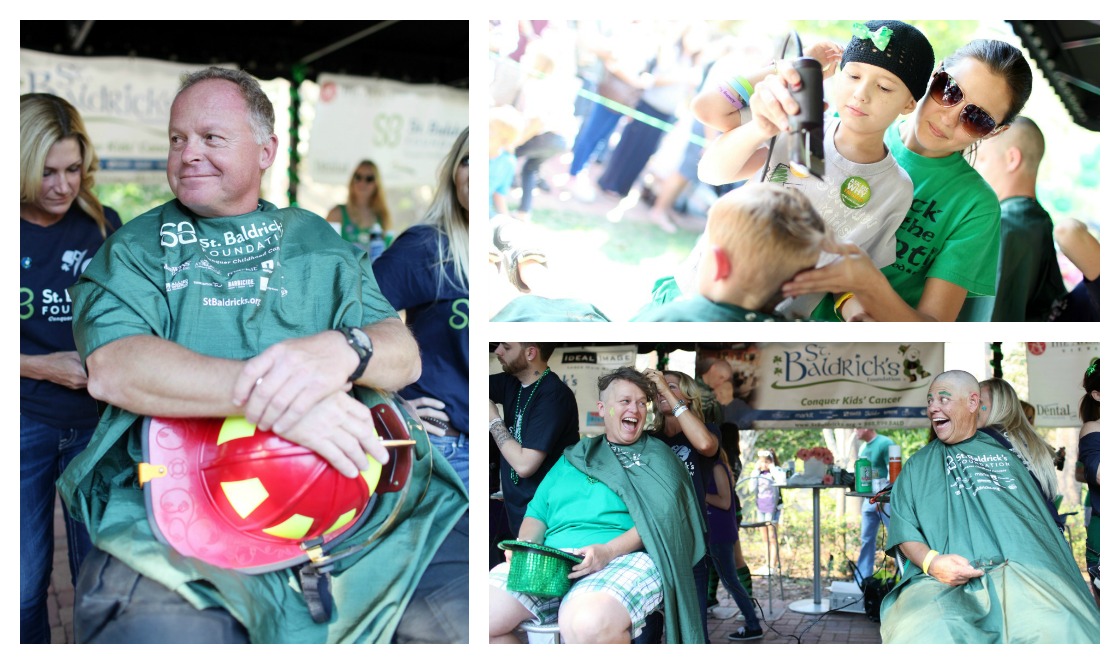 Firefighters, families, and friends join together to cure childhood cancer. Photos by Casie Photographics.
A firefighter with the City of Orlando Fire Department, Garrett leans on his fellow firefighters and public safety officers to be the backbone of his event. But having an enthusiastic group of shavees is not enough.
"I really try to help people fundraise," Garrett said. He gets together with about 15 volunteers at a time to ask them how they are going to raise money. "One of my catch phrases is, 'Pretend the day of the shave is your wedding…Would you invite everyone to your wedding on Facebook?'"
"Facebook, Twitter, and Instagram are great for awareness, but they are terrible for fundraising," Garrett said. "To fundraise, you have to ask people for money."
Garrett tells his shavees to use the tools on the St. Baldrick's website, like the templates and tips on the new Shavee Tips page, to help them create personal messages. He said when his shavees make a direct, personal request for support, "That's how a guy raises $1000 instead of $300."
But for Garrett the shavee, who is shaving his head for the seventh year in a row, keeping up a personal fundraising goal can be tough. Over the years, he has seen his personal fundraising revenue drop from thousands of dollars to just a few hundred. "You have to get new people involved year after year," he said. "I ask every person who has shaved to come back and to bring somebody else with them."
Another way Garrett supports his event is by asking big. He said The Avenue Viera, the outdoor shopping destination that hosts the annual head-shaving event, has been a key partner. Maintaining a good relationship with management has helped him make those big requests.
"When I go to ask for something, I ask for the world — whether it's a sponsorship from someone in the shopping center, or a donation," he said. "I ask for the sun, the moon, and the stars, hoping to get one of those. And most of the time, we do."
Holding his event in a shopping center gives Garrett lots of potential event sponsors, but he takes a slightly different approach. Instead of trying to get a $500 donation from a local store, Garrett prefers to get businesses to put together teams of shavees.
"I learned quickly that it takes less time to find shavees than it does to find a sponsor," he said. "And once you get a sponsor, then they want to hang banners and have tables set up. I'm about keeping it about the kids. That's our main priority and focus is pediatric cancer and the kids."
"I'm about keeping it about the kids. That's our main priority and focus is pediatric cancer and the kids."
Garrett encourages his fellow VEOs to be persistent. "Don't be afraid to ask for something you want, because you'll be surprised who comes through."
And when you feel like the task is just too big? Remember why you got involved in the first place. "The sacrifice that I make in time and stretching my comfort zone is not even close to the sacrifice that the families with cancer make who go through this battle every minute of every day," Garrett said.
For Garrett and his family, the reward has been making a difference for kids with cancer and their families. Thinking about the families he has been privileged to meet, Garrett said, "When you see their faces…the genuine thanks that comes from their smile and their eyes will be one of the greatest rewards that you will ever get."
Learn how you can get involved and make a difference for kids with cancer.
Get Involved
Read more about St. Baldrick's signature head-shaving events: