Honored Kid Samuel is a bright second grader with a budding flair for the dramatic. He enjoys trying his hand at magic tricks and telling jokes, and is now in remission from medulloblastoma. "Every day is such a gift, especially given what he's been through," says his mom, Tammy.
A few weeks ago, 8-year-old Samuel walked across a two-by-four.
It may seem like a trivial bit of play, but to Tammy and her husband, Jay, their son's journey across that 12-foot-long piece of lumber was a victory.
"He just kept doing it over and over and over, because he could," she said.
Sam had been working toward that moment for three years, ever since his brain surgery.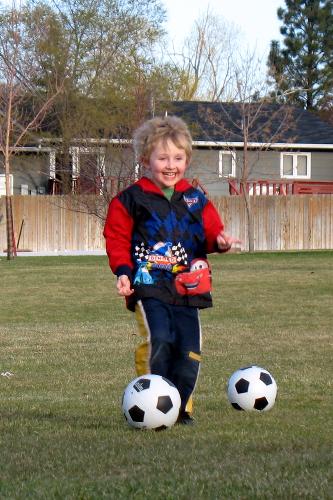 Sam plays soccer before his diagnosis.
Strange symptoms
During the spring and summer of 2012, Sam had vomiting spells. Tammy and Jay brought Sam to the doctor, who gave him anti-nausea medication.
It didn't work. As soon as they got out of the office and strapped in the car to head home, the little boy stuck his head out the window and threw up.
But then he was fine, and that's how it went. One day he'd get sick and the next he'd be whirling around their home in Helena, Montana, like a little tornado.
When Tammy looked back at the signs after his diagnosis, she saw them everywhere. She realized that her son was clumsy, but at the time, it didn't seem unusual. He'd fall down a lot while playing soccer, but so did all the other kids on the field — after all, they were only 5 years old.
It was the day after the Fourth of July when Sam started vomiting again, so the boy took another trip to the doctor.
Their doctor ordered labs and brain scans.
"At that point I was like, 'OK, that's weird. Why are you ordering a picture of his brain?'" Tammy said. "It was that day where I went, 'Hmm.' And then things went really fast."
A shocking diagnosis
Tammy and her family now call that day the "cancer-versary".
"That was kind of the day our world stopped spinning and the bottom fell out of it," she said.
Their son had medulloblastoma — it was a golf ball-sized tumor in the posterior fossa region in the cerebellum, the area of the brain which controls balance and coordination, and the mass was causing his brain to swell. That's what was causing the flu-like symptoms.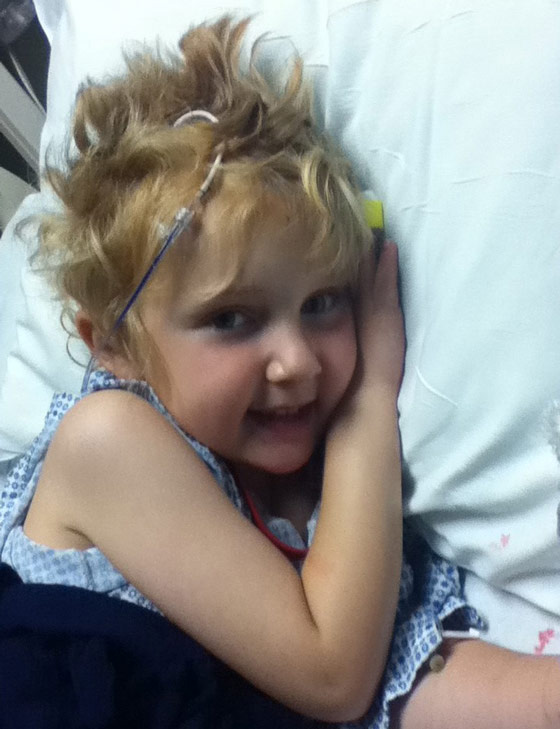 Doctors were able to remove the entire tumor during an emergency brain surgery that lasted about nine hours.
In that moment — hearing their only son had cancer — there was fear and thoughts that are still painful for the couple to revisit years later.
"It's still so raw on so many different levels," Tammy said.
Within hours of hearing the news, Tammy and Sam were on a medical flight, headed far away from Montana to a hospital in Salt Lake City, Utah, for emergency brain surgery.
It was one of the nearest facilities where Sam could get the care he needed, and even then it was a long haul. Jay drove the seven hours from Helena, arriving at the hospital in the wee hours of the morning.
"It was scary," Tammy said. "It was just a really scary time of unknowns."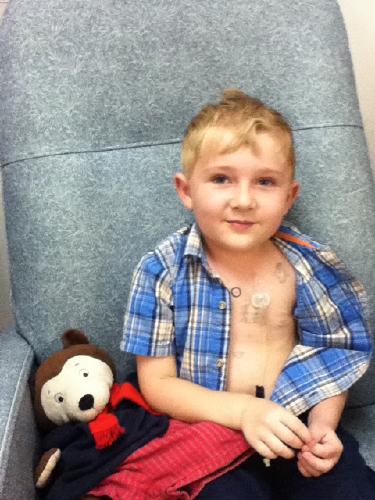 Sam's first in-patient treatment lasted two weeks, then after a bit of rest, he went back for six more weeks of treatment. "So it was six weeks of learning, like a crash course in everything you never want to know," Tammy said.
Thankfully, surgeons were able to extract the whole tumor, but that was only the beginning of Sam's cancer journey.
The long, rough treatment road
Sam's treatment took 13 months. There were 30 rounds of spine and brain radiation, some inpatient chemotherapy, then a long drive every four to six weeks from Helena to Salt Lake City for more pushes of chemo.
Tammy had two choice words for the treatment: "Chemo sucks." The incredible way kids handle it boggles her mind.
She remembers the first time the nurses walked into her son's room. Their outfits reminded her of hazmat suits.
"They've got their scrubs and their gloves and their masks and their goggles and all this gear and they're carrying this liquid toxicity that was going to go into my son," she said. "It is amazing how much our kids are rock stars."
Sam missed most of kindergarten. When he was able to go to school, one of his classmates told him that he looked like a zombie. Despite the hurtful comment, the two kids are friends now.
Tammy said she understands why the boy would say something like that to her son.
"He was thinner and he was really pale and he had just a few wisps of hair and his scars were still very visible," she said. "Then he had a port in his chest for his chemo."
All of that has changed.
Immense gratitude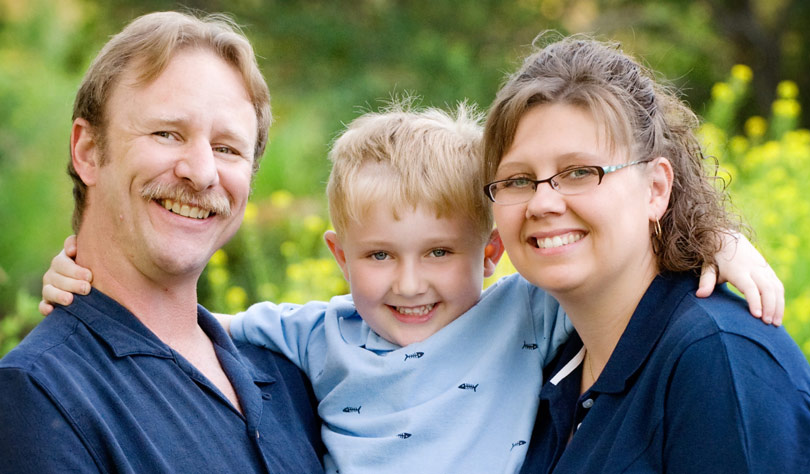 "There are other medullo-kiddos that suffer from posterior fossa syndrome who are having to relearn some of their motor skills," Tammy said. "They're having to relearn how to walk, how to eat, how to talk. So, we really feel like we were really lucky."
Sam finished treatment on October 2, 2013. His port was removed and now he goes for scans every six months. Everything has been clear and though he has some challenges from the treatment and surgery, he's doing well.
"It's just so absolutely joyous and amazing and wonderful. I'm just so thankful," Tammy said. "It breaks my heart that other kids aren't [doing as well]. And at times I feel really, really guilty about it, but that's kind of why we got involved with St. Baldrick's in the first place."
A bald beacon of hope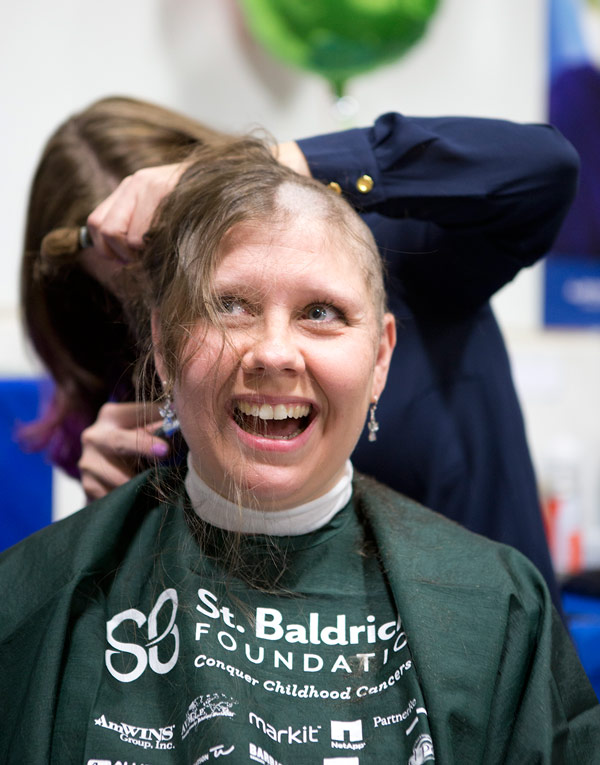 Tammy smiles as she braves the shave for St. Baldrick's.
St. Baldrick's was a lifeline during dark, lonely times for Tammy.
She's volunteered for three years and shows no sign of stopping — she does it for all those other kids in the future who could benefit from childhood cancer research.
"I love St. Baldrick's and I love what it represents," Tammy said. "And I love what's happening as a result of it."
Learn about research funded by St. Baldrick's that led to a new drug for kids with neuroblastoma >
In 2013, Sam was picked as a "junior firefighter" to be honored at their local St. Baldrick's event. That day was one of the highlights of the entire year for the family, making a tough year more tolerable. Sam, Tammy and Jay rode in a fire truck to the event, with lights and sirens ablaze, and Sam got his very own suit of firefighter gear.
"It was the best day ever. I shaved that year, my husband shaved and Sam looked adorable in all his baldness," Tammy said. "Best day ever."
Help kids like Sam lead long, healthy, cancer-free lives. Contribute to childhood cancer research today.
 
Read more on the St. Baldrick's blog: