Katie Pierantozzi always wanted to be a mom. But she never imagined she'd be a cancer mom. In celebration of Mother's Day, read on for a message and a Mother's Day wish from Katie for all those moms out there who have a child with cancer.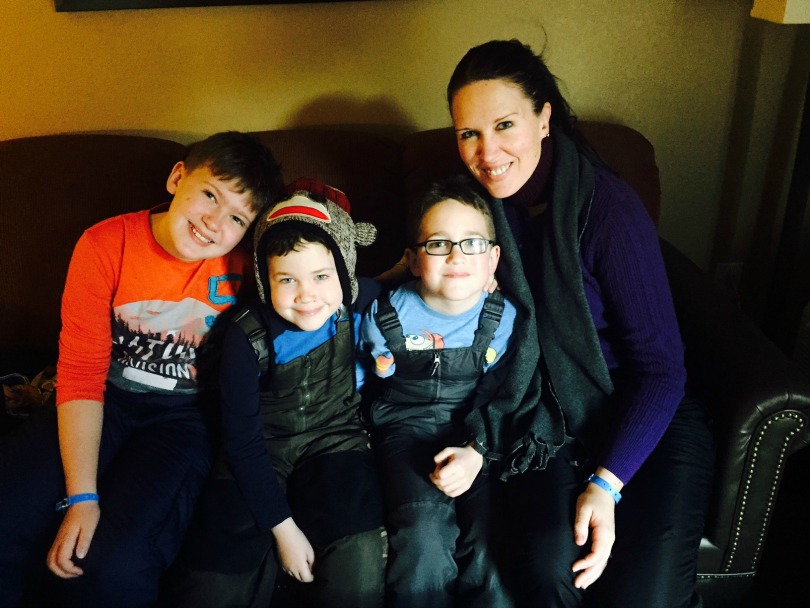 The Pierantozzi family from left to right: Nicky, Justin, Michael and their mom, Katie.
Her name was Junie. I loved to rock my favorite baby doll in a little wooden crib, painted pale pink. I liked real babies, too. I looked forward to being a mom. I would be good at it.
Eventually, God gave me three beautiful baby boys. It didn't take long to realize that motherhood is no Pampers commercial, where babies crawl around on spotless floors and moms look perfect.
Yes, there is joy and laughs and celebrated milestones and unconditional love and the softest skin ever to cuddle and kiss. But there is also real sacrifice, exhaustion, stress and this thing called "mom guilt" which will eat you alive if you don't cut yourself a break over yelling just a little too loud or forgetting that you're the mom who's supposed to bring snacks to soccer practice.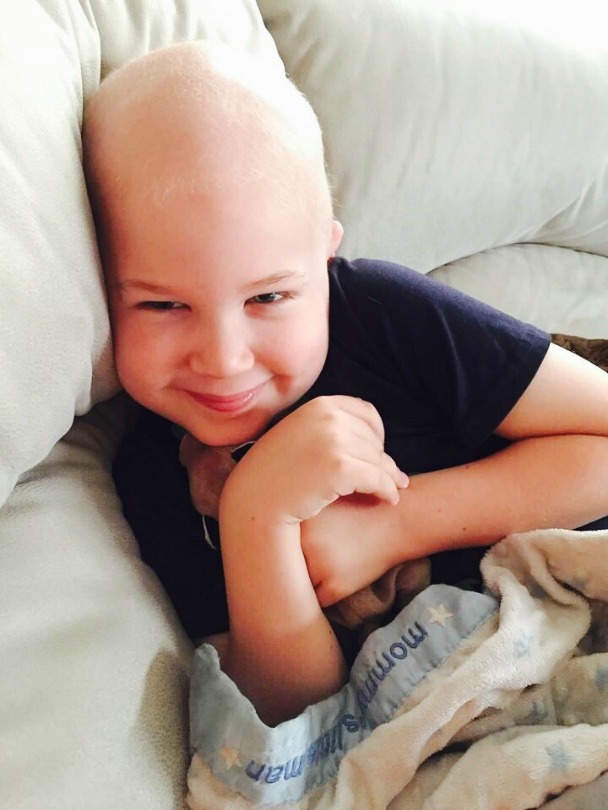 Justin is in treatment for acute lymphoblastic leukemia.
When I held Junie or my three baby boys, I never, ever imagined being a cancer mom. I mean worrying about their safety and health is kind of an always, ongoing thing. But, to me, CANCER was little bald children on the St. Jude's commercial and an occasional fundraising letter from Make-A-Wish Foundation. It was real, but somehow distant.
I now know this about myself — when in shock, I feel sick to my stomach and can't really speak. These were my reactions in the cold conference room when we learned that our youngest, Justin, had acute lymphoblastic leukemia.
I couldn't stop this from happening. Couldn't stop what was to yet to come. And I couldn't wake up relieved it was all a bad dream.
All I could do was force my emotions into a little space, marked "saved for later," and be strong for Justin. Hold him. Advocate for him. Stay all night at his side. Catch his vomit. Figure out ways to explain things and talk about fear on his 5-year-old level. Absorb his punches and kicks in silence, knowing he didn't mean it. Push him to take his meds and do physical therapy even though he often screamed, "I hate you!"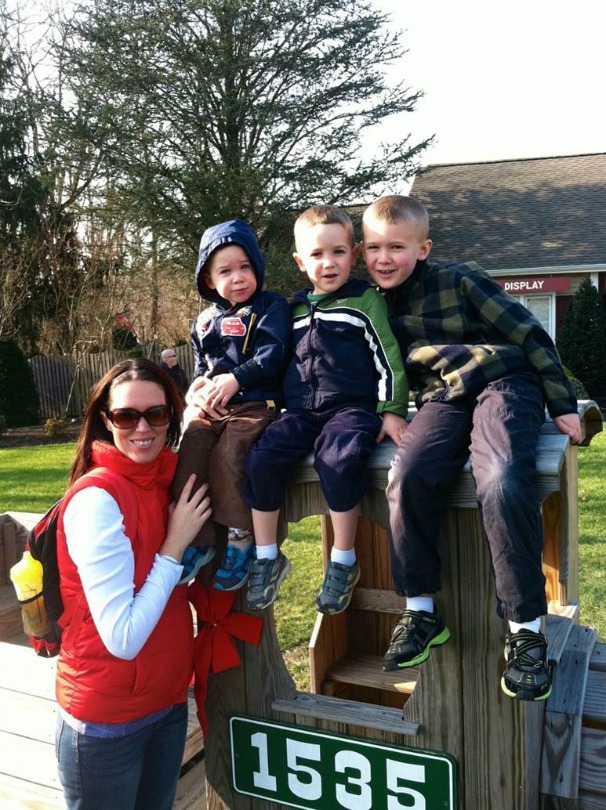 The boys and Katie play outside together.
Push him to get better.
Since then, it's been nothing less than turmoil. Little victories and laughs and faith and hope too, but all at the expense and exhaustion of this cancer mom. Moms and their children have a special bond, but with moms and sick children, it's different. The sick child leans on us completely. There is no pretense of autonomy — just a vulnerable dependence.
So, I continue to muddle through. I still read and stay informed and advocate and push him and take care of him 24 hours a day, seven days a week. Literally. Justin has too much anxiety and fear to be away from me very long or even sleep alone.
But I have two other children as well. There is fear over also getting cancer, no matter how many times we have talked this through. There is jealousy over how much attention Justin receives, even though I practically kill myself to also spend extra time with Nicky and Michael. But they're not entirely wrong to feel this way. Justin is with me all day every day. So, "That's not fair, Mom," is often on their lips and trying to explain that it's also "not fair" that Justin got cancer is a futile endeavor.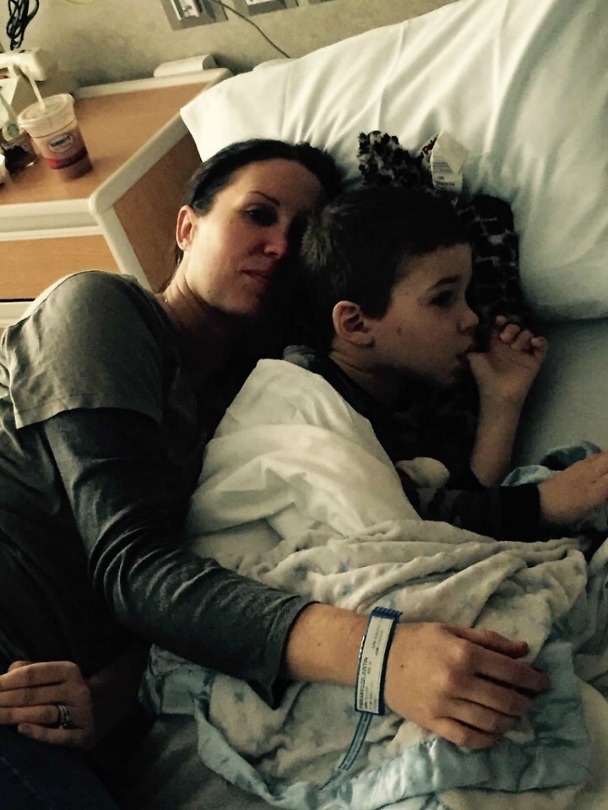 Katie cuddles Justin during treatment.
Cancer mom, you won't do everything "right" and that is okay. My cancer mom confessions are proof.
I stress eat a LOT. I catch myself being jealous of parents whose kids are healthy. I hide in the bathroom to get breaks. And, probably too often, I fantasize about going to the airport, by myself, and taking the next flight available to…anywhere.
Even my regular mom stuff is sometimes mediocre at best. My meatloaf will probably always be too salty, and I really don't see the point in separating whites from darks.
And it's all OK. At the end of the day, my children know they are loved.
Be gentle with yourself, cancer mom, because it's going to take a lot until your baby is okay. That may mean remission or cure. Or it may mean helping your child go to heaven without fear.
Wishing moms a very happy and restful Mother's Day, full of grace and hope and pretty things.
Give the gift of hope. Fund childhood cancer research today.
Donate
Read more on the St. Baldrick's blog: