Want an idea for a sweet fundraiser and a Valentine's Day treat that can give back? Take a page out of the cookbook of these big-hearted bakers. Read on for a recipe to get you cooking on your own cupcake fundraiser!
What happens when you take a zest for baking, add passion for curing childhood cancer and sprinkle it with a lot of hard work and not a lot of sleep?
You get Joy and Sara's cupcake fundraiser.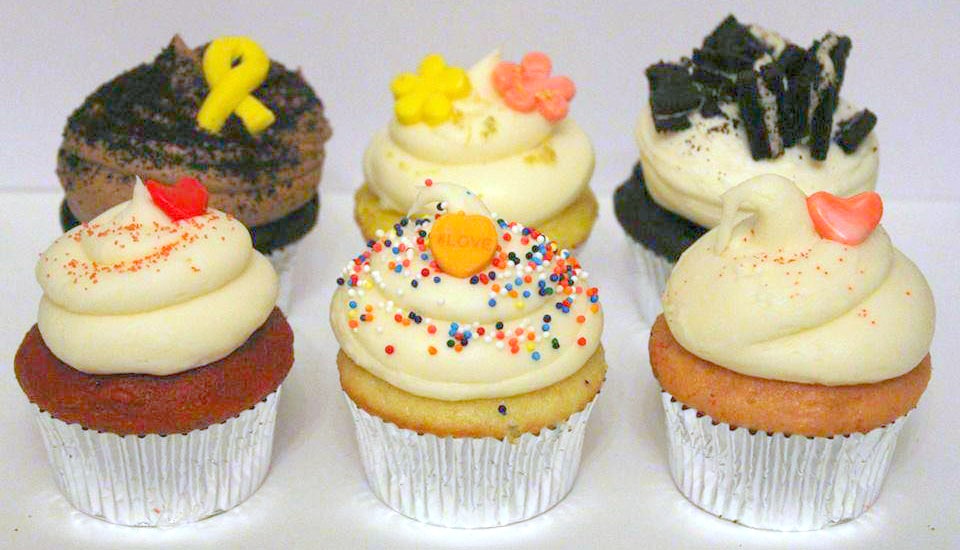 Top left to right: Double Chocolate, Lemon Raspberry, and Cookies and Cream; Bottom left to right: Red Velvet, Sweet Vanilla, and Strawberries and Cream.
Joy Linke and her daughter, Sara, are the marathoners of baking. They want their cupcakes to be as fresh as possible, so they bake them all within 24 hours. Last year, the duo baked and decorated 528 cupcakes, bringing in about $1,000 for children's cancer research. They got maybe three or four hours of sleep — and it was totally worth it.
"She just loves it," Joy said of her daughter, who crafts the cupcake toppers and makes sure all the orders are filled. "It is the highlight of her year."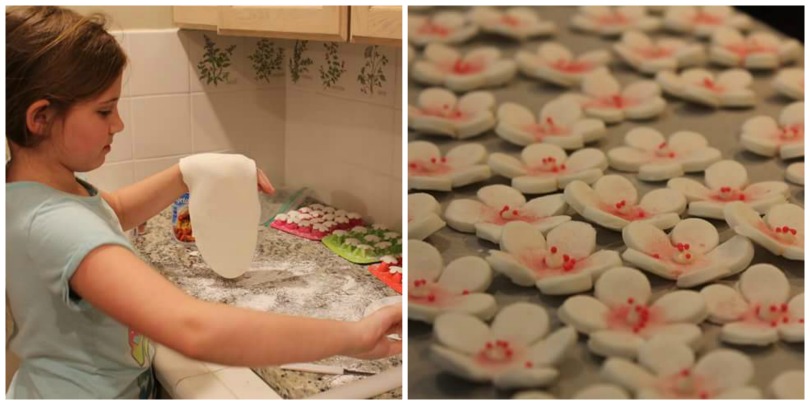 Sara is in charge of the toppings, which are all handmade.
This is the second year of Sara's cupcake sale, which is part of her elementary school's St. Baldrick's fundraiser in Wheaton, Illinois. At the school fundraiser, some kids do shave their heads, but Sara wasn't so sure about doing that.
"We wanted to be able to still help," Joy said. "This was kind of a nice thing that we could do together."
Joy and Sara start with donated 25-pound bags of flour and sugar to make their cupcakes.
Local cupcake lovers have been filling out paper forms at the school and ordering online. Joy and Sara already have orders for 360 cupcakes. After mom and daughter pull a sugar-dusted all-nighter, those cupcakes will be fresh out of the oven and ready for pick up the evening before Valentine's Day.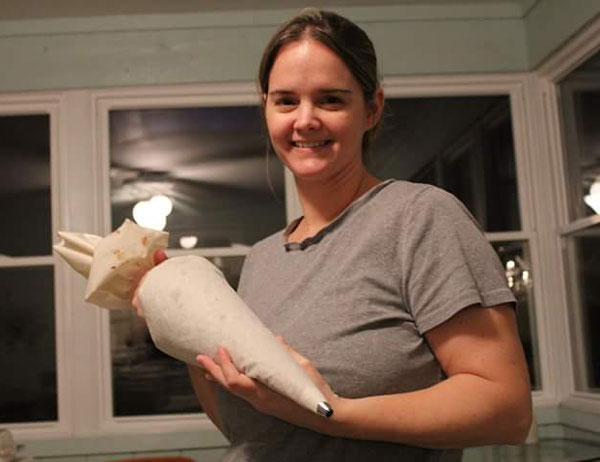 Joy holds a piping bag full of icing while baking.
People may not think of baking when they think of a St. Baldrick's fundraiser, Joy said, but it's something she and her daughter love to do. They simply figured out how to turn their passion into a fundraiser.
Plus, in a family of four kids, baking the night away for a good cause gives mother and daughter time together.
"It's nice to find one-on-one opportunities like this," Joy said. "And it's a lot of fun."
Follow Sara and Joy's example! Sign up to Do What You Want for childhood cancer research today.
Do What You Want
Read more on the St. Baldrick's blog: