One of our company partners included the St. Baldrick's Foundation in their charitable efforts all year long, from March Madness pools to casual days. This past Halloween was the biggest treat, with no tricks! Fund childhood cancer research with your company's holiday party. Do what you want!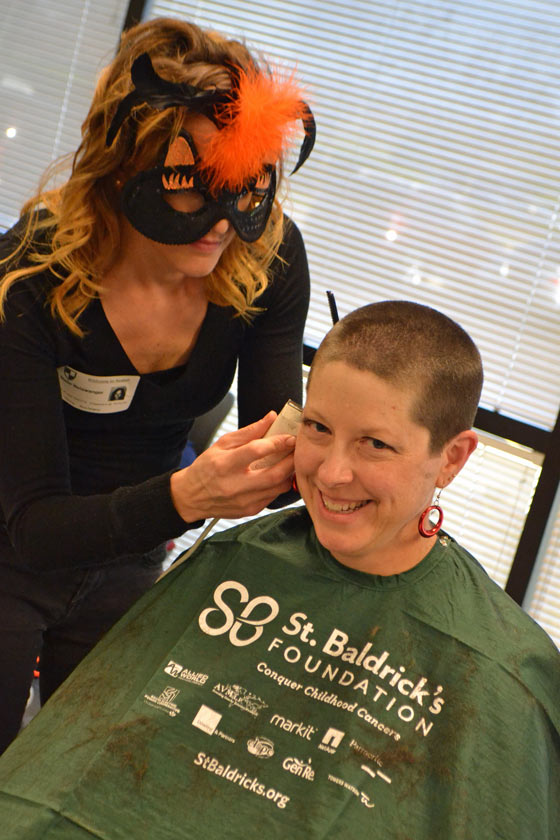 Denise Chipman, Vice President of Operations at Avalon Risk Management, braves the shave at the company Halloween party.
Denise Chipman, Vice President of Operations at Avalon Risk Management, knows that childhood cancer is diagnosed and treated all year long. As part of the Avalon Compassion Team, the company's community service arm, Denise brings the mission of funding childhood cancer research into their charity efforts throughout the year.
They kicked off their 2014 fundraising with a March Madness pool, and continued the efforts throughout the year with Casual Days in June, and other fundraisers including a Chicago Cubs ticket raffle.
But the culmination of their year-long efforts was their
Halloween Hair Razor
, where staff members competed in desk-decorating contests, costume competitions, and a rock-and-roll themed head shaving event. Denise, dressed as entertainer Katy Perry, was the top shavee℠ fundraiser.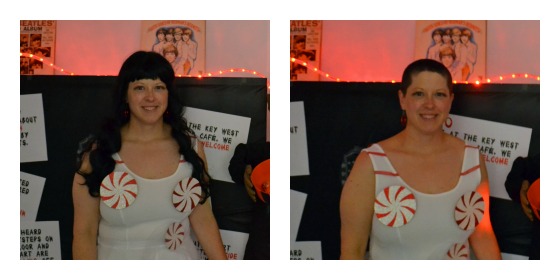 Denise, before and after her shave, at the company Halloween party dressed as Katy Perry.
The Chicago Bears Lego Team showed their support and sported "Conquer Childhood Cancers" buttons on their uniforms!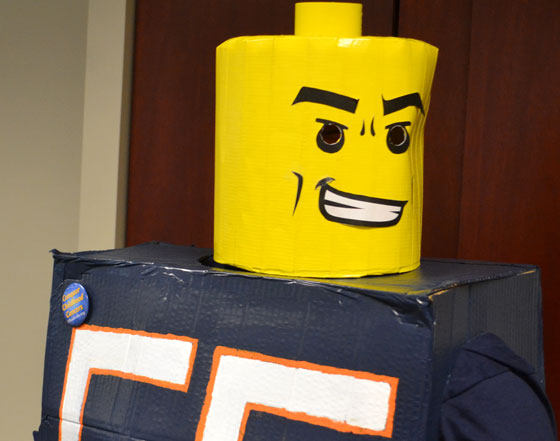 One of the Lego Chicago Bears shows his spirit.
The annual Halloween celebration has been a long-standing tradition at Avalon. Helping kids with cancer just gave them even more reason to celebrate.
Avalon Risk Management is one of the many company partners who have made St. Baldrick's part of their annual traditions.
To see more stories about how companies are supporting our mission to conquer childhood cancers, visit our Corporate Partners page or contact Heather.Kash@StBaldricks.org to discuss how your company can make a difference in the lives of kids with cancer!
All children deserve to live long and healthy lives. Get your company involved in conquering childhood cancers today.
Get involved
Read more stories from the St. Baldrick's blog: