Chloe was diagnosed with acute lymphoblastic leukemia at the age of 6 after a knee scrape landed her in the hospital. Today, she's a survivor, and she's determined to overcome all the obstacles in her way.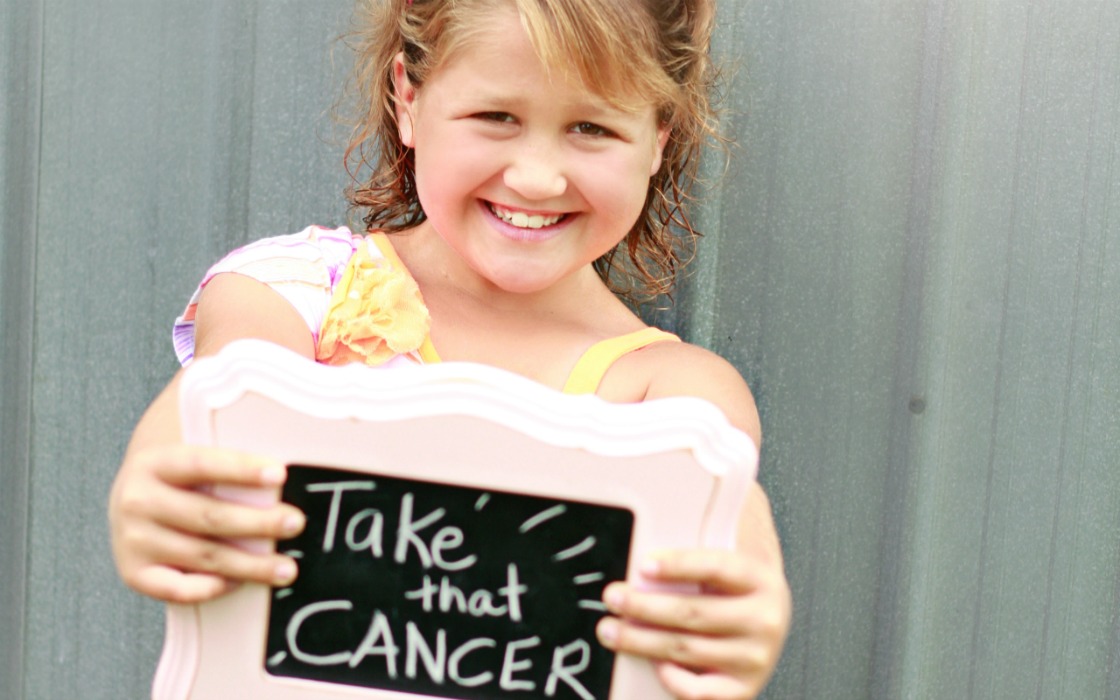 Photo by Angie Adams, Slice of Life Photograhy
Starting school as a first grader means making new friends, going on field trips, and playing freeze tag on the playground. It can also mean growth spurts, grass stains, and Band-Aids, so when 6-year-old Chloe fell down and scraped her knee one day, her mom was not surprised.
"It was a normal scrape — none of us thought too much about it," Chloe's mom, Autumn, says.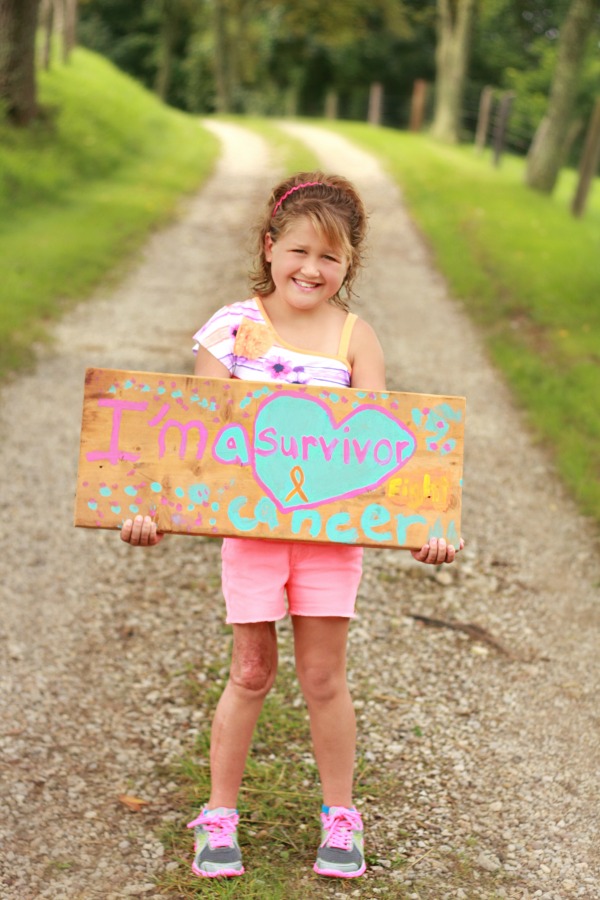 Photo by Angie Adams, Slice of Life Photograhy
Chloe was back in school the next day when she started feeling ill. Autumn picked her up early and brought her home to rest.
Later that day, she noticed Chloe's knee was swelling. She drove Chloe to the emergency room, and soon they were being escorted to the West Virginia University Children's Hospital.
At the hospital, doctors pulled back Chloe's blanket to find that her thigh was badly bruised. Necrotizing fasciitis, a flesh-eating bacterial infection, had spread through her leg, up to her torso.
Chloe was rushed off to surgery to save her leg — and save her life.
Chloe had three surgeries that day to control the aggressive bacteria. A few days later, Chloe and her family learned that she had acute lymphoblastic leukemia, or ALL, the most common type of cancer in children.
There was nothing unusual about Chloe's scraped knee — the problem was that her immune system was too weak to fight off normal skin bacteria.
Doctors started Chloe on a chemotherapy regimen right away. Her parents didn't know what was in store for their little girl. "There were days when the doctors told us what no parents would ever want to hear," Autumn says. "But we kept praying, and Chloe kept fighting."
Chloe spent the next three months in the hospital, where she underwent countless surgeries, skin grafts to reconstruct her leg, and lots of physical therapy.
During Chloe's hospital stay, her older sister, Noelle, stepped in as her caretaker, bringing her toys and food to keep Chloe's mind off of cancer. Their mom says Noelle is Chloe's biggest supporter. "She watches over her in a motherly way, and I can't tell you how much I'm proud of both of them," she says.

Chloe's older sister, Noelle, kept up Chloe's spirits during her long hospital stay.
Two years later, Chloe is 8 years old and back in school, starting third grade. She is in remission and is scheduled to finish chemotherapy in December.
Today, Chloe is just like other kids her age: she plays softball, rides a bike, runs, and swims. In fact, most people would never know by looking at her what she has been through. The only evidences are the scars on her leg, a daily reminder of her battle with cancer.
"When I look at her leg, I see the scars, the Broviac, I see the reality of childhood cancer," Autumn says. "But then I look at Chloe's face, and I see so much more: Chloe is a survivor, not a victim."
This year, Chloe ran in her town's kids' race. When the starting whistle blew, the other children ran right past her. "I saw the look on her face when she got around the first corner, and I could tell she was ready to cry," Autumn says.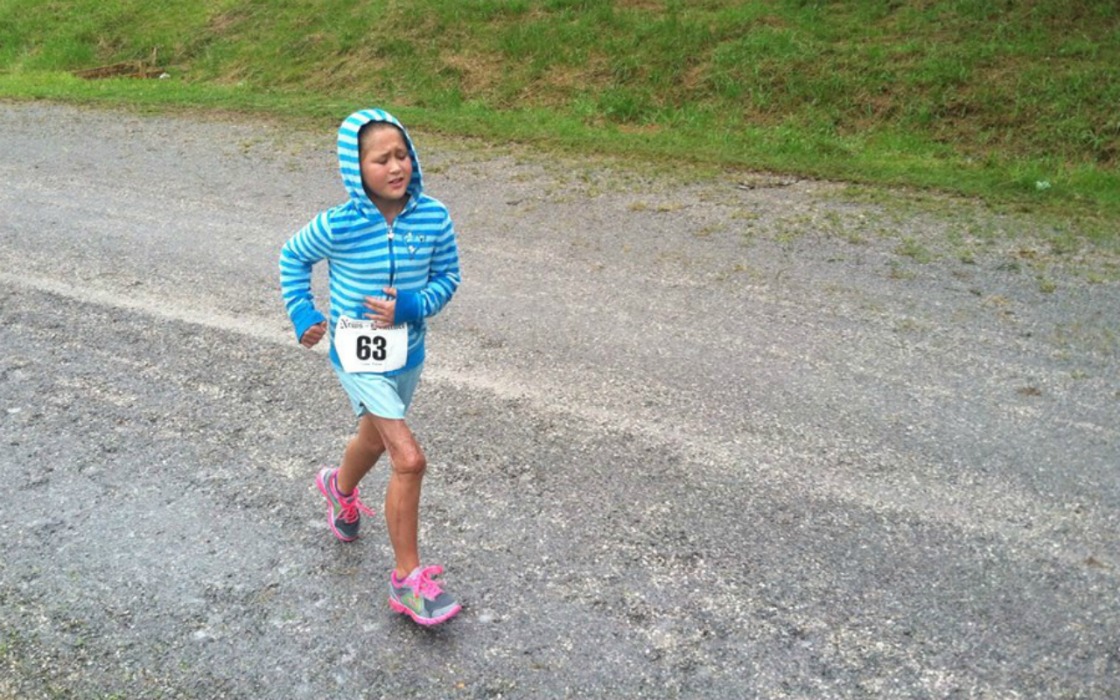 Chloe running in her town's kids' race.
Chloe's mom and stepdad ran out on the track, and with their encouragement, Chloe crossed the finish line. "I think both of us were crying when she finished, and she didn't even come in last!" Autumn says.
Chloe says crossing that finish line was so hard — but so worth it.
Get more stories about kids like Chloe delivered right to your inbox. Subscribe to the St. Baldrick's newsletter.
Sign up for our newsletter

Read more on the St. Baldrick's blog: