Earlier this year, Matt wrote about what it's really like to be a father of a child with cancer. "The post took off and was shared on social media more than anything I had ever written before," Matt said. The response moved him to start an online support group for cancer dads. Matt shares what he's learned since then, with photos submitted by dads in his group.
Jonathon and Baron
A few months ago, I wrote a blog post on my daughter's website that addressed a lack of recognition that fathers of childhood cancer patients receive for their role in the treatment of their child. In most cases, dads are left to assume an unseen role in the fight, not by choice but by need.
I have experienced this firsthand with my own daughter who is battling infant leukemia. She fortunately has my wife, a strong mother and "momcologist," who handles the majority of her medical needs and visits. I would want nothing more than to be at every doctor appointment, every delivery of chemo, every form of therapy, but medical costs make that impossible. Having a job that provides health insurance and being a strong father for our sons is the number one way I can help my daughter in her cancer fight.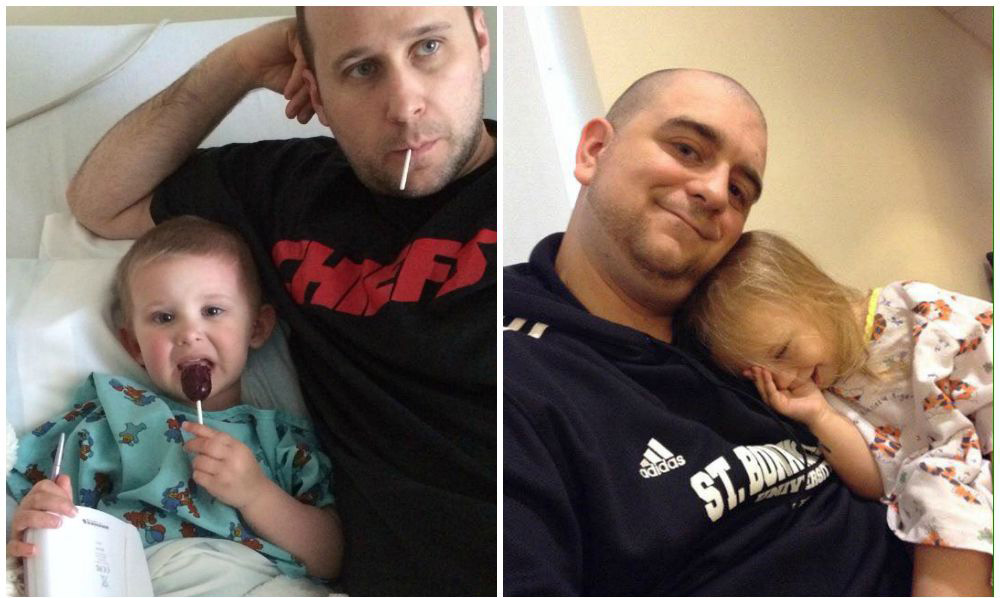 Left: Joe and Ella. Right: Scott and Amber
While watching three fellow dads eulogize their children in a short span, an annoyance arose in me as I recalled an article listing things "only a cancer mom would understand" that listed nothing specific to moms. I sat down and in one quick writing session harnessed those emotions to set the record straight into post about what it's really like to be the father of a child with cancer.
The comments and emails came flooding in from cancer dads who said they had never been able to communicate how they really felt about their child's illness, and said my words captured it totally. I expected some moms to be annoyed with the article, but I received nothing but positive feedback and acknowledgement of the importance of their husband's roles that often went unnoticed. Many even said the article opened up a dialogue about feelings their husbands have lived with but have been uncomfortable to share with their wives for fear of burdening them with additional stress.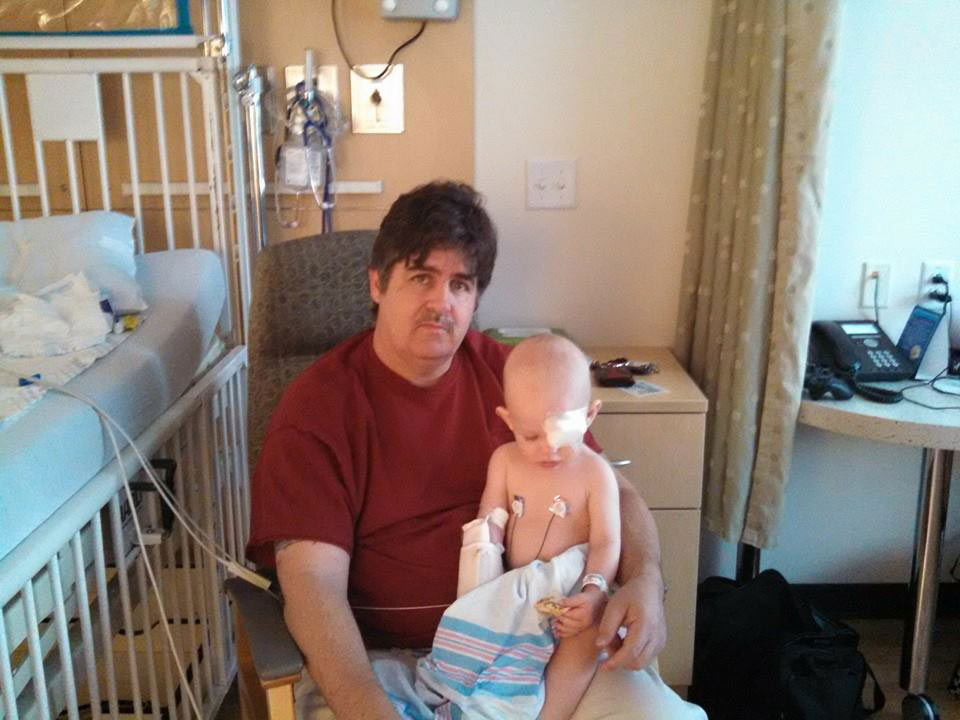 Douglas and Raylan
I recall one humorous note where a mom printed out the article and handed it to her husband, who after reading it simply remarked, "Yup, that's exactly how I've always felt."
Several moms acknowledged that there is a lot of support for cancer moms, but none for their husbands. I searched around and realized there was no male-specific resource dedicated to supporting cancer dads. After speaking with a couple fellow dads, I decided to start a private Facebook group, Childhood Cancer Dads Support Group.
I wasn't sure how the men-only group would be received, or if anybody would even utilize it. However, just a few weeks later, we had surpassed 200 members.
Every dad who applies is personally vetted prior to being accepted via a personal message before they are able to view and participate. This way, the group is a safe environment where dads can be open and honest about their feelings. We have ground rules set up to protect each other's privacy and respect everyone's views.
We have shared successes and milestones, but we have also grieved together for children who have recently passed.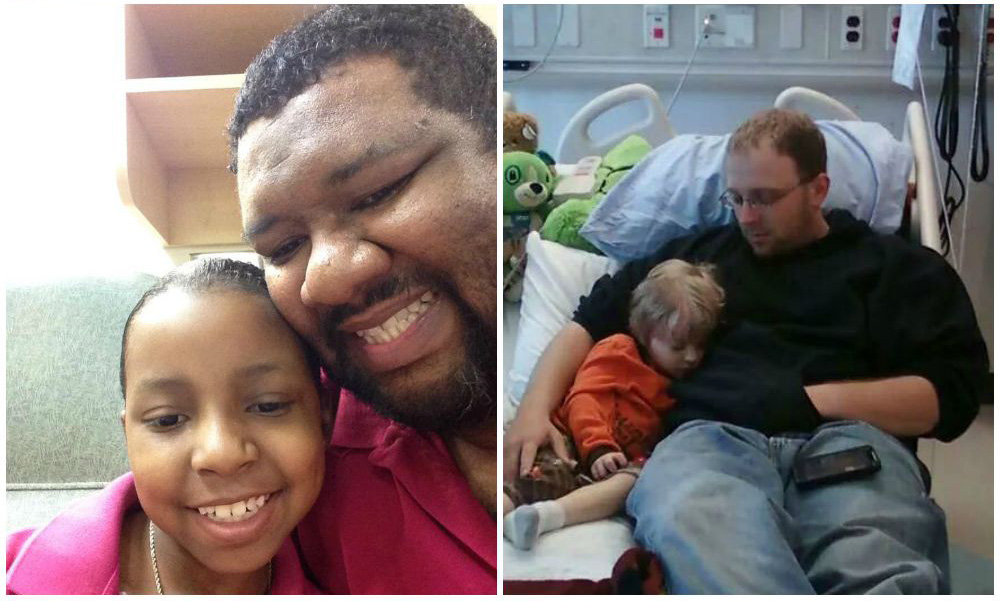 Left: Marlon and Jenaya. Right: Donnie and Bray
One of our first members was a dad who lost his child over a decade ago. At the time there were no social media outlets and it was much more challenging to meet fellow cancer parents. You came to the hospital, got treated, and went home. This father survived with the bottled up feelings of losing his child for over 10 years, and was thrilled to find a group of men who could understand him after all this time.
When he explained this release to us I was overwhelmed with the thought of surviving a decade with those emotions, and sad that a resource didn't exist for him or other dads sooner.
Unless you've walked in our shoes, you truly don't understand what we're feeling.
Since then several fathers have been able to open up about their own challenges to a group that won't judge or think less of them as men. In fact, the care these dads have shown for their children and the ability to open up about it make them greater men, in my opinion, and I am proud to count myself among them.
Childhood cancer affects the whole family. It's not too late to do something to help this Childhood Cancer Awareness Month.
6 Ways You Can Help Kids With Cancer
Read more from cancer dads: