YouTube videos help Jeremy raise money for childhood cancer research.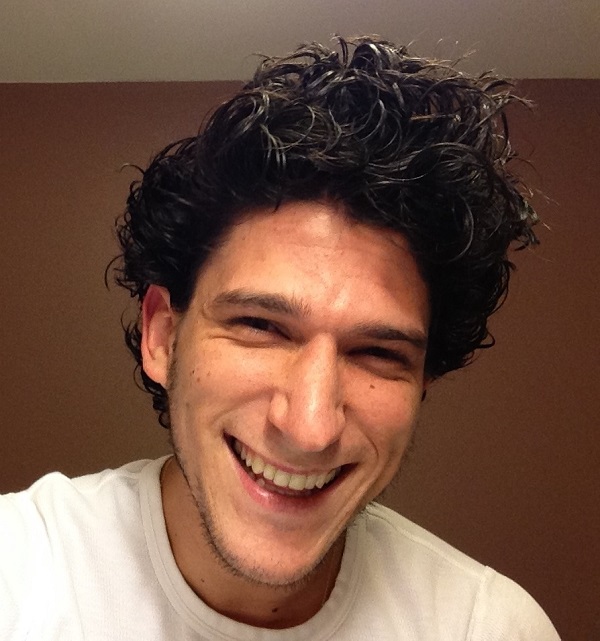 Jeremy, a second-year medical student, is shaving his head on Friday.
As medical students, we're taught to empathize with our patients, to take time to consider their perspectives. As a doctor, I will never truly know what it's like to have my patient's disease, but that doesn't mean I shouldn't try my hardest to understand his or her experience.
And as vain as I am, having my "beloved" hair shaved off seems like a very tiny price to pay for the opportunity to walk in solidarity with children with cancer who lose their hair during treatment.
Of course, as rewarding and novel as this experience will be for me, at the end of the day, I'm just a visiting bald guy. My hair will grow back, and then it will be up to me to hold on to the feeling.
My St. Baldrick's experience is best told through three short videos:
I was at last year's St. Baldrick's event at Rush Children's Hospital, and all of the shavees and kids with cancer were my new heroes. Eager to get involved this year, I signed up to shave my head. Money may not grow on trees, but with St. Baldrick's, it grows on heads…and I'm ready to cash mine in!
One of my instructors at Rush Medical College introduced me to Caitlynn, a high school sophomore in treatment for childhood cancer, whom I promptly "hired" to be my St. Baldrick's hair stylist.
I got an unexpected call from my friend Devon, co-founder of the educational song and video company Super Simple Learning. Honoring their dedication to kids, Super Simple Learning has offered to match $5,000 worth of donations made on my behalf — on top of the $5,000 they already donated! I made this video for them to share with their audience to help promote our cause.
Shortly before my friend Gloria Borges passed away from cancer in January, she wrote a poem that began, "Every day is not a challenge. Every day is a CHANCE."
It's not every day that a former boss calls and offers to donate up to $10,000 to your charitable cause.
What a great challenge — what a great chance!
To make a donation that will be matched by Super Simple Learning, visit Jeremy's participant page before Friday and click "DONATE."
YOU have the chance to do something for kids with cancer. Get involved today.
GET INVOLVED
Read more stories on the St. Baldrick's blog: