Usually, we pick one international winner of the Robert J. Arceci Innovation Award, but what happens when there are two equally deserving researchers with big ideas and big hearts for kids with cancer? Read on to find out!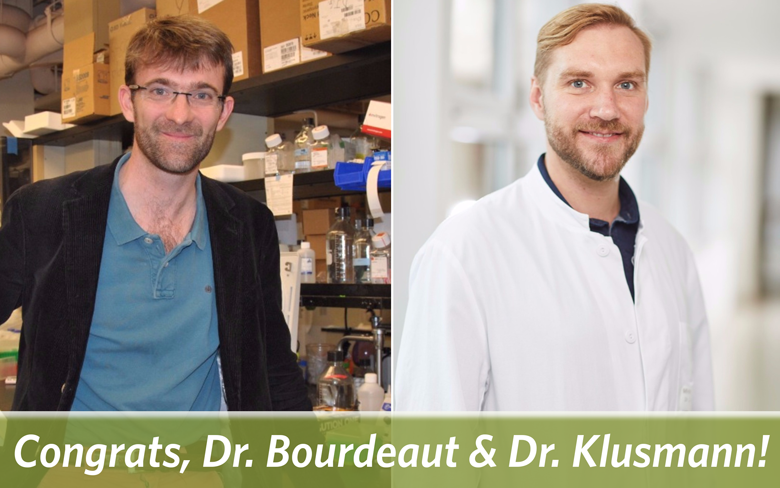 After being nominated for the International Robert J. Arceci Innovation Award, (left) Dr. Franck Bourdeaut and (right) Dr. Jan-Henning Klusmann were both selected by a committee of experts and are being presented with the award today at the annual conference for the International Society of Paediatric Oncology.
Dr. Robert Arceci was a passionate innovator who dreamed big. He was a pioneer who knew that kids with cancer deserve better than what doctors can offer them and that breakthroughs are born from taking risks.
That's why the international winner of the award established in his memory – the Robert J. Arceci Innovation Award – is given the resources and the freedom to follow their curiosity, pioneering spirit, and their passion for kids' cancer research, wherever it leads.
Except this year, it's winners of the Robert J. Arceci Innovation Award!
Because what do you do when you are faced with a choice between two brilliant, deserving researchers with vision, curiosity, guts and passion? You do what Dr. Arceci would have done. You think outside the box and pick both!
Say congratulations to 2017's two international winners – Dr. Franck Bourdeaut, with the Curie Institute in Paris, France, and Dr. Jan-Henning Klusmann, with the Hannover Medical School in Hannover, Germany.
Meet the American winner of the 2017 Arceci Innovation Award >
Currently, both physician-scientists are studying ways to help infants with cancer. Dr. Bourdeaut is looking at immunotherapy as a promising treatment for infants with rhabdoid tumors, a highly aggressive cancer. He's seeking to understand how these tumors escape the immune system and devise a way for the immune system to recognize and then attack them, leaving children with fewer side effects than traditional therapies.
Dr. Klusmann is studying how to improve treatments for babies with blood cancer, who generally have poor outcomes and are prone to suffering severe side effects from chemotherapy. Interested in genomics, he discovered areas of genes that were thought of as 'junk,' but could hold the key to new therapies for these kids.
The researchers will split the unique award, which consists of $250,000 each year over a three-year period. Unlike traditional grants, which are generally constrictive in their scope, the Arceci Innovation Award will give Dr. Bourdeaut and Dr. Klusmann freedom to pursue whatever childhood cancer research endeavors they find exciting and promising.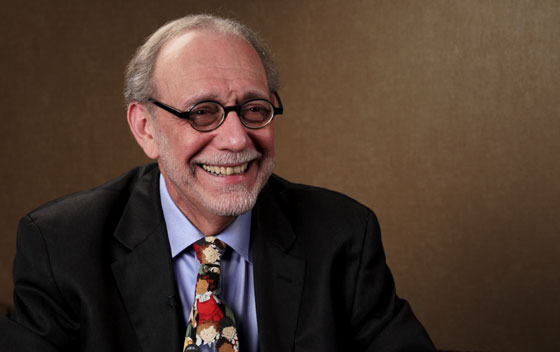 Dr. Robert Arceci — a giant in the pediatric cancer world, a member of the St. Baldrick's Foundation board of directors and chair of the Scientific Advisory Committee — was killed in 2015 by a hit-and-run driver while riding his motorcycle to work at Phoenix Children's Hospital.
Instead of being an investment in a project with restrictions and strings attached, the award is an investment in the researchers themselves. By doing this, the Arceci Innovation Award fills a gap and fixes a problem that Dr. Arceci and St. Baldrick's recognized in how research funding is traditionally done.
"The way the system's set up, they [researchers] must meticulously plan their work ahead of time — meaning that much of the research is done before their grant application is even written. Once they get the grant, they must follow that plan or risk losing their funding altogether," Becky Weaver explained in a blog announcing the creation of the Arceci Award. "If they discover something new along the way — something that makes them want to switch gears and pursue a new path — there's simply no room to do it."
Now, there is room to pursue not just one, but two new paths forward to better treatments and cures for kids with cancer. And that's something Dr. Arceci would be proud of.
You make these revolutionary grants possible. Fund kids' cancer research today and together we can take childhood back from cancer.
Donate
Read more on the St. Baldrick's blog: