Jud, Head of Community at Pinterest, recounts his company's first St. Baldrick's event. Join Jud — be a shavee℠!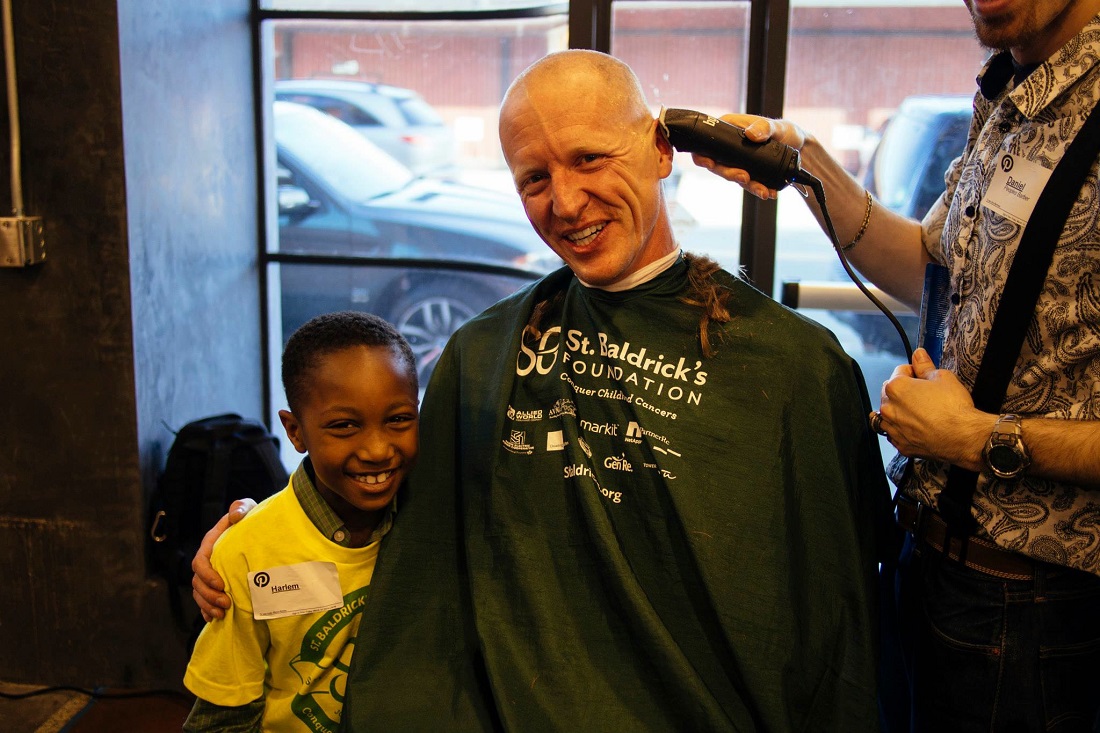 Harlem with Jud while Jud shaves his head for St. Baldrick's.
I first heard about the
St. Baldrick's Foundation
from two friends who never intended to shave their heads — until they did.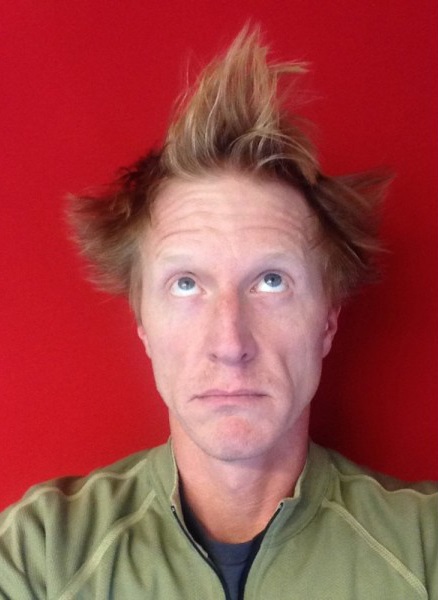 Jud before shaving his head.
Jon Carlson
and
Greg Lobdell
own
Kilkenny's Irish Public House
 in Traverse City, Michigan, which hosted
its first St. Baldrick's event in 2009
. After seeing the impact on shavees, donors, and families that afternoon, Jon and Greg walked out bald. Annual events at Kilkenny's have raised more than $200,000 for
children's cancer research
since that day.
When I suggested that Pinterest host an event, I hoped to convince at least one other person to be a shavee, and I expected to have to work hard to get there. Three weeks before the event, we had five shavees and a few other excited volunteers — including Kelly, who organized the entire event — ready to go. I optimistically estimated that we'd raise $5,000.
With about a week to go, we got news that we would be joined by Harlem, an 8-year-old survivor of Hodgkin lymphoma and one of five St. Baldrick's 2014 Ambassadors. At that news, we nearly tripled the number of volunteers and the fundraising began in earnest.
One shavee's wife learned of his decision from a second company-wide email and proudly supported him. Two colleagues donated $1,000 each in the memory of lost loved ones. Three of our engineering leaders offered to shave if their teams contributed $1,000 — and they did.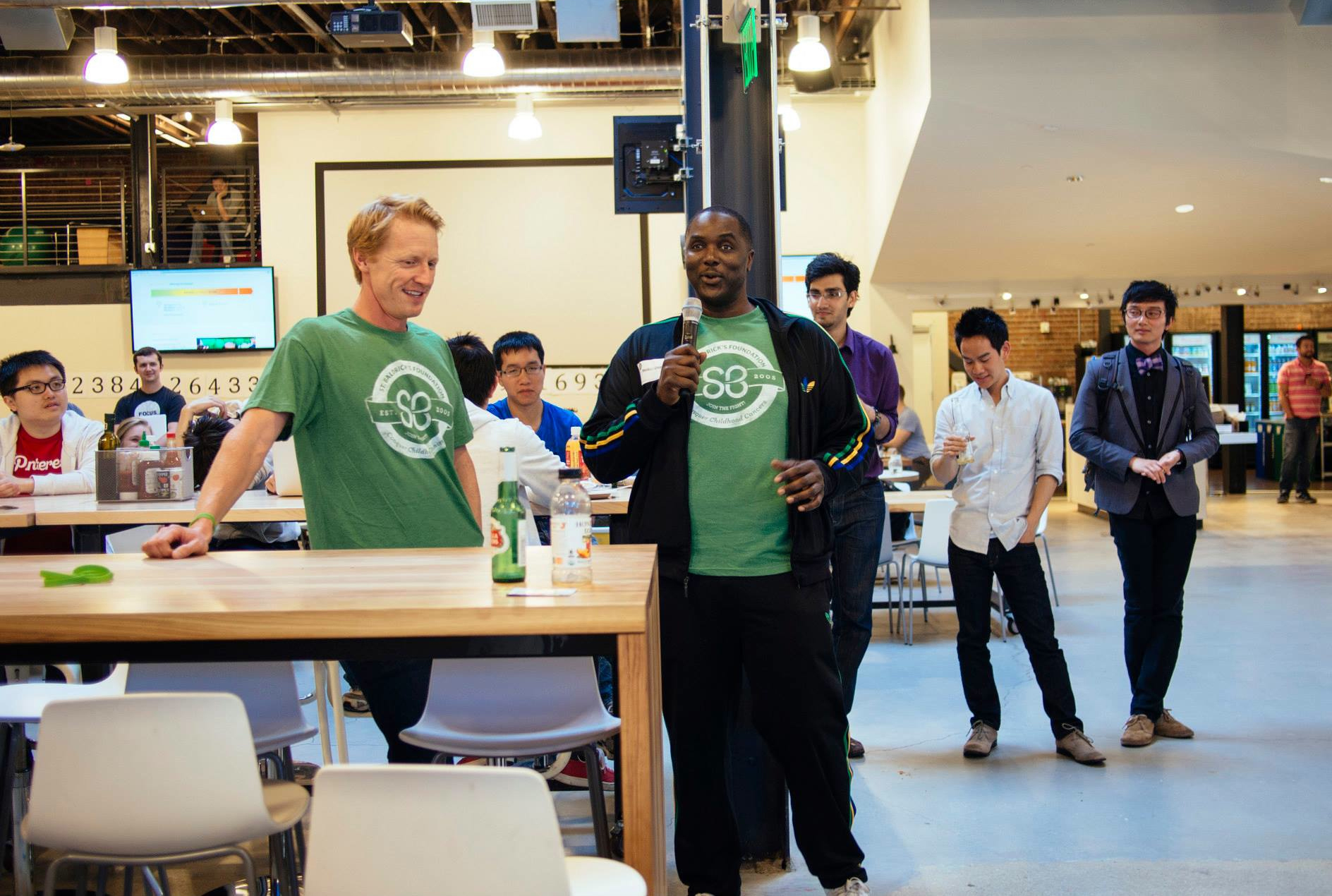 Weldon speaking at the Pinterest head-shaving event.
When Harlem and his family arrived,
Eduardo
greeted them at our front desk. After spending a few minutes with them and hearing Harlem's dad, Weldon, talk about the impact St. Baldrick's has had on their family, Eduardo signed up, sat in a chair, and had one of the great volunteer barbers shave it all off. By the end of the event, 15 heads went bald and we had raised more than $18,000.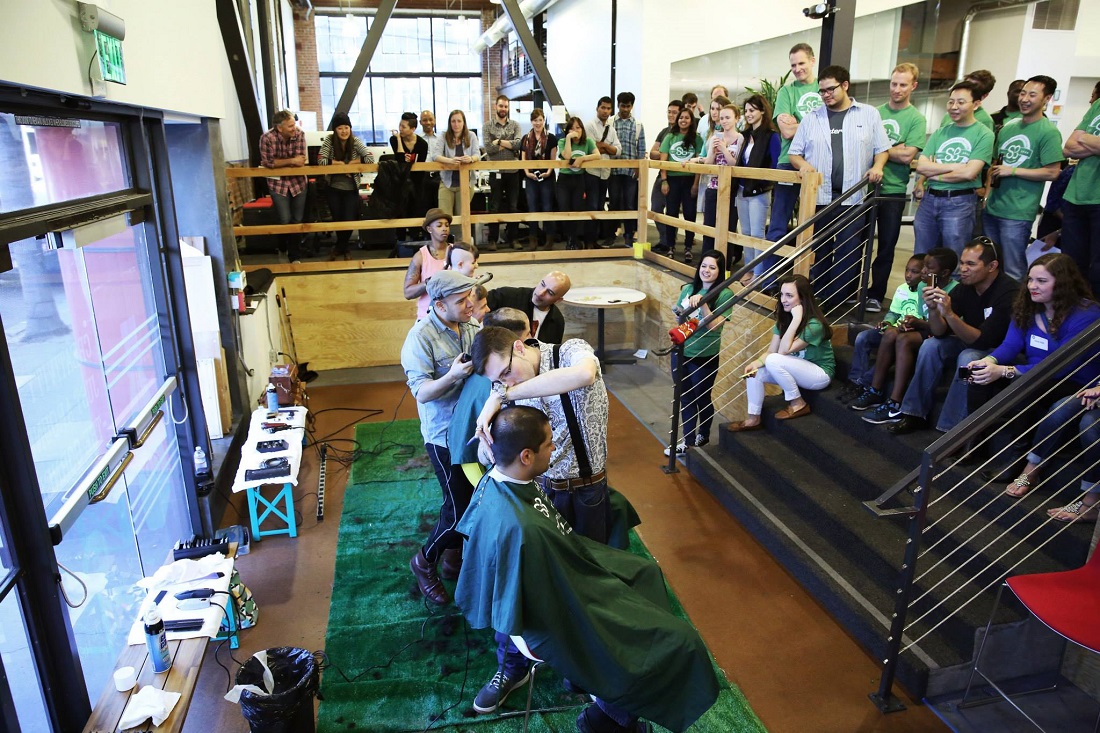 Harlem and his brother look on as volunteers go bald at the Pinterest event.
The promise of a shaved head is obviously a fantastic incentive for raising money from friends and family, but the real reason for shaving can get lost in the anticipation of a goofy-looking husband, aunt, or buddy. But getting to meet a family who experienced the heartbreak of diagnosis, the horror of treatment, and the uncertainty of its effects on their son and brother — and now appreciate every single day with him — made it real for us.
Shavees and volunteers: Make it real and stay connected to the cause by honoring a child on your participant or event page.
Fund childhood cancer research and help kids with cancer.
Fund Research
Get Involved
Read more stories on the St. Baldrick's blog: