Ambassador Grace finished treatment for a brain tumor seven years ago. Now, as she faces the late effects of her battle with a smile and her shining spirit, she is also helping other kids going through the same challenges through her fundraising efforts. Today we announce the Grace for Good St. Baldrick's Supportive Care Grant, which is going to a research team using the latest technology and testing to find ways to help survivors like Grace.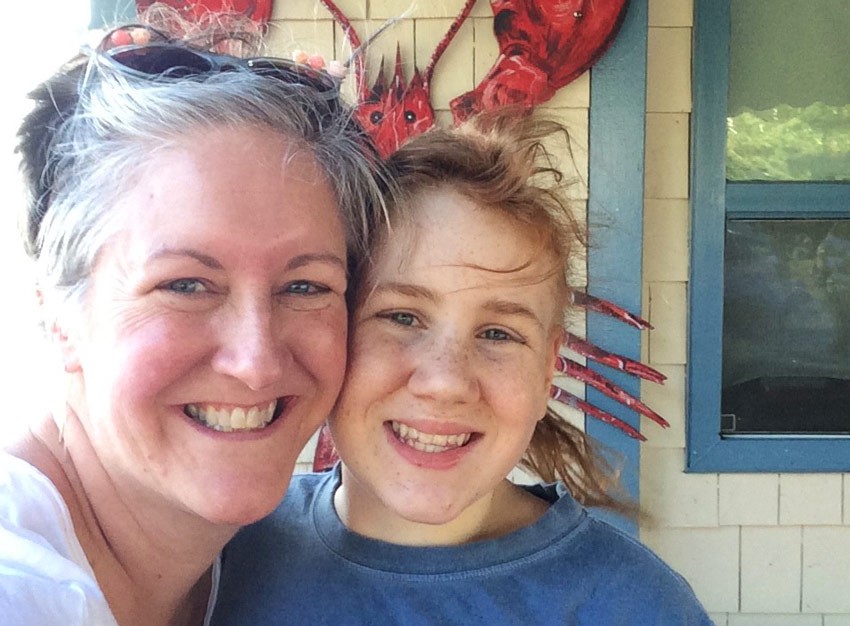 Grace and her mom, Bekah.
Grace went through proton radiation therapy, surgery and chemotherapy to save her life after she was diagnosed with medulloblastoma, a brain tumor. Though her treatment ended in 2007, the effects remain today.
"She has fared so much better than we could have hoped with the amount of treatment she had. She's doing really well," her mother, Bekah, said. "As a parent, as you go through this, you keep it all in perspective. She's here with us."
The effects from radiation and chemotherapy can make school difficult and activities like bike riding, which requires fine motor skills and balance, are challenging. At 13, Grace is an optimistic, positive young woman, but sometimes she feels left behind.
What if there was a way to look at the brains of kids like Grace and help them not only survive, but thrive?
St. Baldrick's researchers Dr. Jonathan Posner, a child psychiatrist and research scientist who focuses on brain circuitry, and Dr. Stephen Sands, a pediatric neuropsychologist, are looking to do just that with help from a St. Baldrick's Supportive Care Research Grant made possible by the Grace for Good Fund.
Learn more about our 2015 Summer Grants >
Dr. Posner and Dr. Sands will develop a detailed picture of the brains of survivors like Grace by using imaging technology that simply adds an extra few minutes to patients' regular MRI scans. Then they'll connect that data with tests of brain functions like memory.
Thanks to the grant, Dr. Posner and Dr. Sands, at Columbia University Medical Center, will be collaborating with Seattle Children's Hospital and Dallas Children's Hospital to gather that data from kids' MRI visits at the three institutions.
Dr. Posner explained that researchers have a good understanding of what parts of the brain are connected with functions like memory. So, they'll be able to see and test if there is deterioration in those areas in the brains of children who have survived brain cancers, specifically medulloblastoma, which Grace had, and low-grade astrocytoma tumors.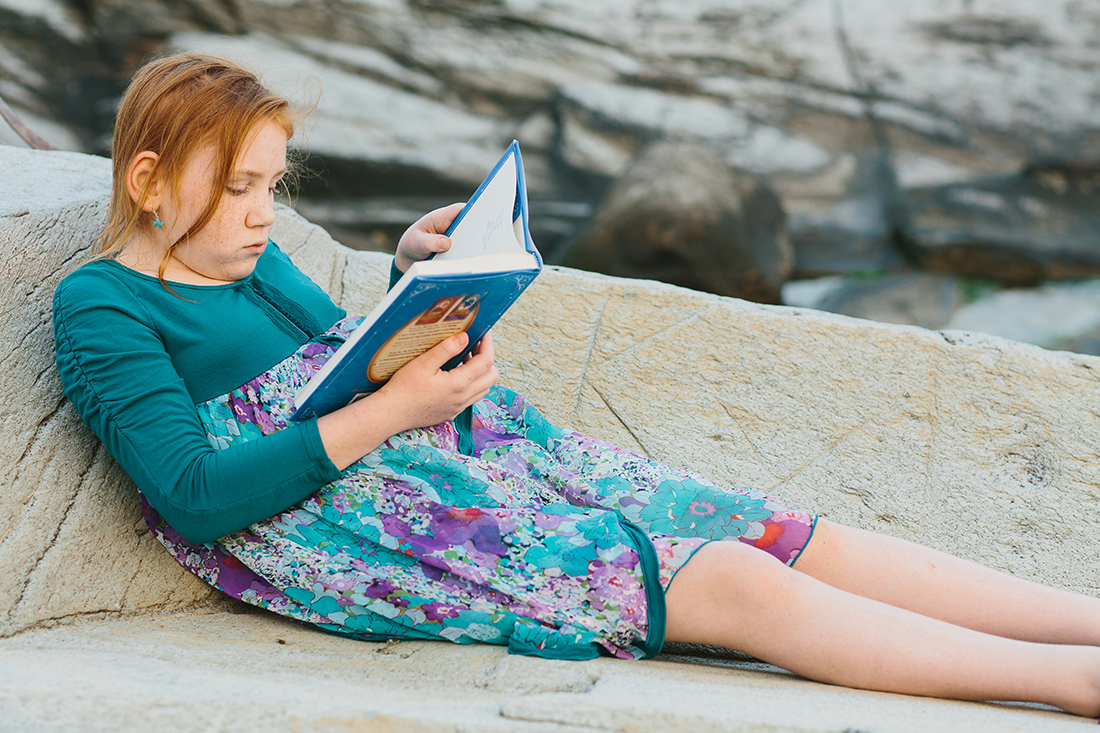 Grace recently completed a 298-page book, which was a massive victory since reading can be challenging for her because of the effects of treatment for her brain cancer.
The work is in its infancy, but Dr. Posner and Dr. Sands want to go beyond examining those areas.
"The ultimate goal of that is to be able to take that information and both predict which kids are at highest risk for having cognitive deficits, but then also to be able to find treatment which really targets those neural circuits that we know are involved in those deficits," Dr. Posner said.
St. Baldrick's funding was critical to this work, the researchers said.
"Initiating a new avenue of research typically doesn't fall under the domain of federal funding," Dr. Posner said. "That's where foundations play an absolutely critical role to get a new line of research going, and that's exactly what's happening in this case."
Grace and her family have been involved in St. Baldrick's for years and have raised more than $80,000 for childhood cancer research through Grace's Hero Fund.
"It's been clear to us that the end of treatment doesn't mean the end of the impact of cancer on Grace. It saved her life, but it also did a lot of harm," Bekah said. "The research that St. Baldrick's funds is the way that change can happen, is the way that we can make progress."
With Grace's sunny outlook and her many passions, Bekah is confident that her daughter can feel fulfilled in her life in the future.
"All I really want for her is to be healthy and happy," Bekah said. "I don't want the health and the impact of her cancer experience to get in the way of what she wants to do."
That's what Dr. Sands and Dr. Posner want, too.
"We want kids to survive and then go back and be indistinguishable from their peers most of all," Dr. Sands said.
Visit the Grace for Good Fund page to learn more about Grace and see how you can fund research to help kids like her.
Grace for Good Fund
Read more on the St. Baldrick's blog: