Last Thursday marked two years since Daisy was diagnosed with medulloblastoma, a type of pediatric brain tumor. Now with no evidence of disease, Daisy is gaining new strength and confidence every day. Her mom, Natalie, reflects on how far Daisy's come since that day in April 2013.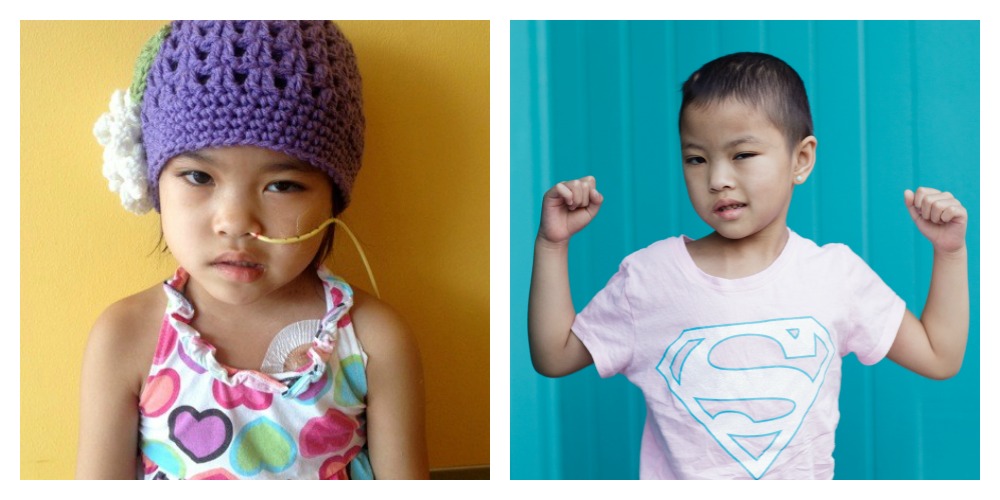 Daisy during and after treatment for medulloblastoma, a type of pediatric brain tumor.
Two years ago, Daisy was excelling in kindergarten and our lives were as normal as anyone else's. But when the daily vomiting wouldn't stop, I knew something was wrong.
I still remember sitting in an emergency room at midnight on a school night, unable to look at the image of my daughter's brain with a golf ball-sized tumor invading it.
We will always remember the horrifying words the doctor spoke to us just one week after her brain surgery when he told us that our youngest daughter had cancer. The pain and uncertainty of her future became a fog as we were immediately emerged into a world we didn't want to be in.
Learn more about the childhood cancer world from a mom who lived in it >
Our entire lives changed in the days that followed as we prepared Daisy for full-brain radiation and the beginning of nine cycles of chemotherapy. We watched the seasons change from winter to spring through a sixth floor hospital window as the details of our new life formed within the hospital walls.
Daisy faced this new way of life with amazing courage and resilience. She didn't know any other way to do it.
She giggled with a new joke for the anesthesiologists every day before she fell asleep for radiation, even though it was difficult to smile and laugh after the 10-hour surgery that left her facial muscles partially paralyzed.
Read more of Daisy's story >
Although she lives with hearing loss in both ears and a permanent eyelid droop caused by chemotherapy, she has overcome many other obstacles.
She learned how to crawl again with the use of a dog while in therapy. She said it was hard but she liked to keep trying because the dog was there.
She re-learned how to talk, write, swallow, eat, walk, run and climb. She began gymnastics and tae kwon do while she was in treatment to help rebuild her strength, stamina, and balance.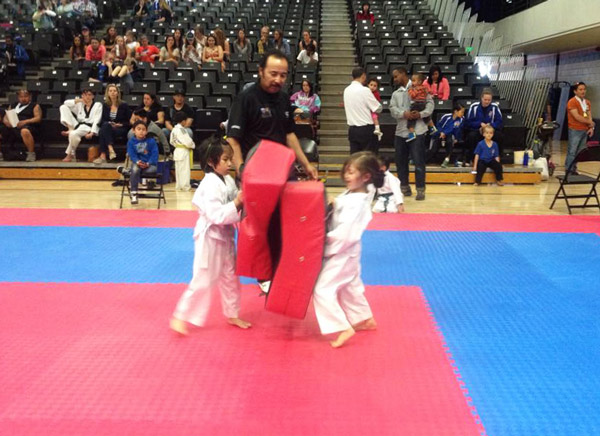 Daisy won a gold medal in her first tae kwon do tournament.
A few weeks ago, she competed in her first tae kwon do tournament. She was worried about it, but we explained to her that she doesn't have limitations anymore. We explained to her that she didn't even have to win. She just had to try.
After eight exhausting rounds of blaster pad sparring and losing one match, Daisy overcame and won a gold medal! We were shocked. She had so much more strength in her little body than any of us knew! This single event has inspired so much confidence in Daisy.
Remembering Daisy's diagnosis day is difficult, but we are moving forward. Discovering the new things that Daisy can do today gives us hope for the future.
All kids and families touched by childhood cancer should have hope for the future. You can help. Support childhood cancer research today.
Donate to Research
Read more stories of kids with medulloblastoma: