Help all kids with cancer overcome their illness. Fund childhood cancer research.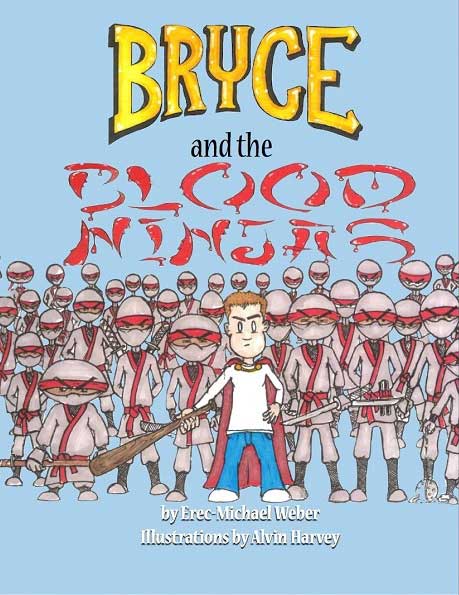 Erec-Michael Weber published the story he told his son about his childhood cancer treatment to help kids and families dealing with illnesses everywhere.
Imagine the scene: There has been an invasion of cancer robots and they must be stopped — to the rescue come the blood ninjas!
This story could excite the child in all of us, but it specifically helped Bryce, son of "Bryce and the Blood Ninjas" author Erec-Michael Weber, as he battled his own diagnosis of acute lymphoblastic leukemia (ALL).
Bryce was diagnosed in August 2012 when he was 4. While research advancements meant that Bryce had a high chance of survival, Erec knew that undergoing childhood cancer treatment would be difficult for his son. Bryce would have to confront the very real fact that a deadly disease was inside his body.
"Facing the diagnosis was the most terrible part," said Erec. "The actual treatment has been pretty easy, but that often comes down to Bryce's medicine. Bryce could make the medicine process extremely difficult. A big part of your chances for success is the attitude you adopt when you're going in."
And Erec wanted Bryce to have the best possible attitude. Through stories, Erec helped his superhero-obsessed son understand what was happening to him and inspired him to fight his leukemia.

Bryce underwent treatment for ALL at the age of 4 and has knighted shavees at St. Baldrick's events.
He told Bryce that the cancer inside his body was a legion of tiny evil robots trying to make him sick, but there was hope! Inside Bryce's medication was a battalion of blood ninjas that he could send inside his body to destroy the evil robots and keep him safe.
The story helped Bryce keep his spirits up and made him actually want to take his medication. Not long after he started treatment, his ALL went into remission, but his continued medication brings in new ninjas who stay on guard.
Bryce responded so well to the story that Erec thought the blood ninjas could help other families and children with cancer and other diseases.
"I had to write this book," Erec said. "I had to write it for my own sanity. It was burning into my skull."
In a month's time, Erec wrote "Bryce and the Blood Ninjas" and longtime friend Alvin Harvey II brought the story to life with his drawings. A portion of the proceeds of every self-published book goes to support childhood cancer research through the Keaton Raphael Memorial, a St. Baldrick's nonprofit partner.
Families who have read the book to their children tell Erec that the story has helped their kids, too. They want to take their medicine and see the ninjas in action.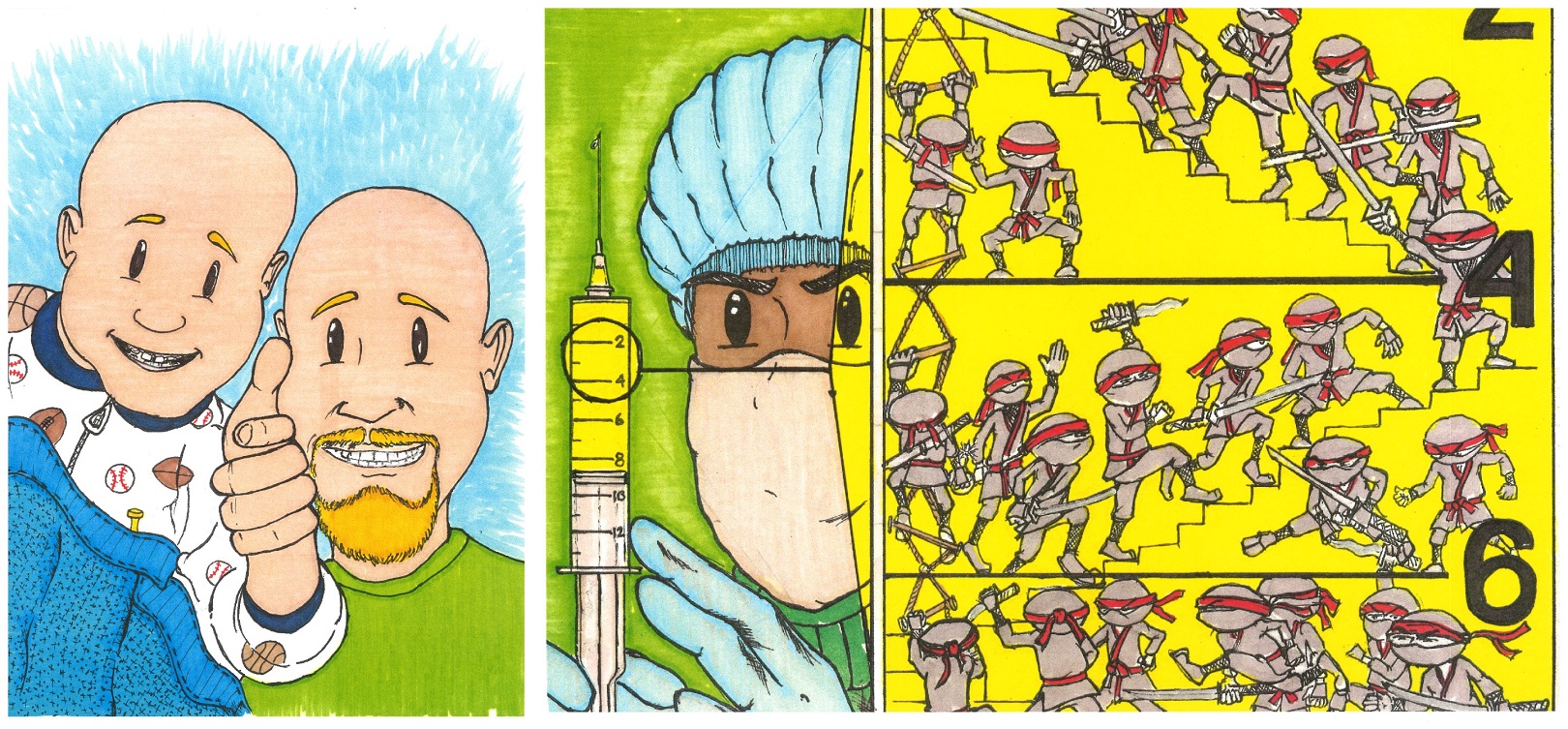 Erec's story imagined that his son's medication was really filled with tiny blood ninjas who were sent inside to destroy the evil leukemia robots.
"That's why I did this," said Erec. "You don't have to lose your sense of childish adventure just because things suck at the moment."
While the book and the story had a positive impact for Bryce, Erec says that he's also gained life skills that few children have the opportunity to receive. Erec and Bryce have traveled the United States to promote the book and they've been featured on several news and radio shows. Bryce also spoke at the St. Baldrick's Westfield Galleria at Roseville head-shaving event and even shaved his head.
Erec, Bryce, and their family have chosen to see the positive side of cancer treatment and they apply the same attitude to life, in general. "We all have a limited time to live," said Erec. "It's not just cancer that could take you or your child. Tomorrow's not promised, so let's enjoy today."
Order a copy of the book and support childhood cancer research.
Get "Bryce and the Blood Ninjas"
Support Childhood Cancer Research
Read more about families dealing with children's cancer: