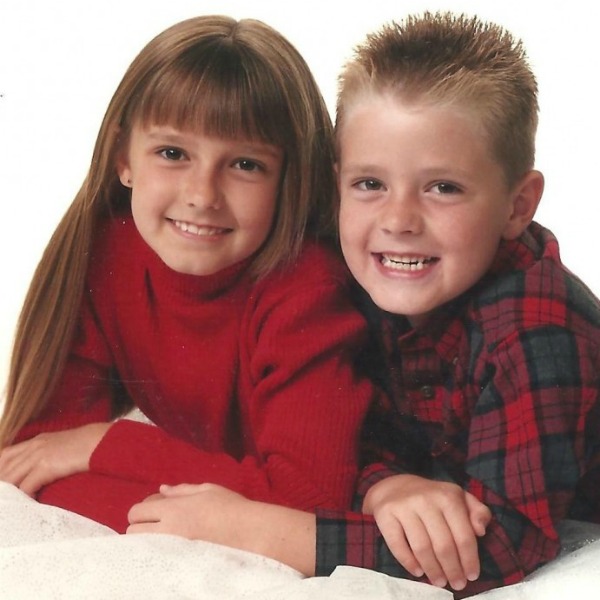 Crystal with her brother, Cole, who was diagnosed with childhood cancer at the age of 8.
by Crystal Marshall
One of the most powerful memories I have about my brother is how much we liked each other's hair — mine was long and smooth, and his was short and fuzzy due to regular buzz cuts. He would always say how mine was the softest and silkiest in the entire world, and I would rub my hand over his fuzz, saying how nice and fuzzy his head was.
After he was diagnosed and put into treatment, parts of his hair fell out. The parts that stayed he grew long and curly to hide the bald spots that embarrassed me, even though they weren't even mine.
My brother Cole was just 8 years old when he was diagnosed with DIPG, a type of childhood brain cancer that starts in the brain stem. He was sick for about a year until he passed away in 2006, when I was 11.
A lot about that time does not make any sense, and it made even less sense back then. But I knew I had to do something to fight against the disease that stole my brother away from life.
Cole was diagnosed with DIPG, a type of brain cancer in kids that starts in the brain stem, making it difficult to treat. A year later, childhood cancer took Cole's life.
Two months after Cole passed away, I started a hula hooping fundraiser for cancer research and participated in that for five years. Then, for about two years, I wasn't really involved with being an
advocate for childhood cancer research
. It felt like something was missing, like I wasn't honoring my brother anymore, which felt totally wrong to me.
My mother is one of the photographers for the 46 Mommas St. Baldrick's event. She would go and take hundreds of pictures, and later, I would see them on our computer as she would edit them. I was inspired by these brave women, all strangers to me, who would take such a radical, gender-role-breaking stand for their kids by shaving their heads. This was something noticeable, revolutionary, thought-provoking, and I knew I wanted to be involved.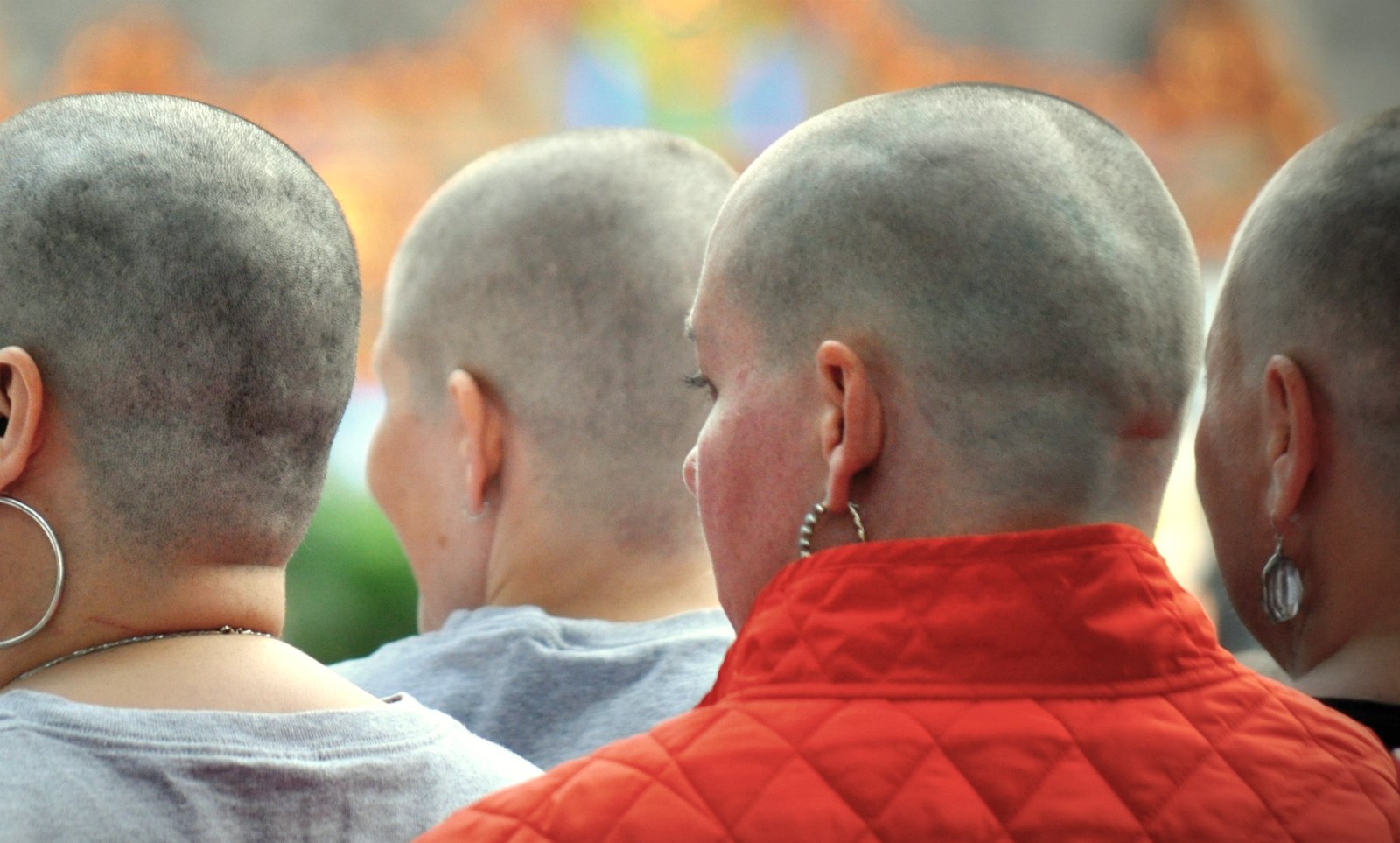 Crystal was inspired by the 46 Mommas, who shave their heads in honor of their own kids with cancer, raising money for childhood cancer research. Photo: Kristy Williams
I am nervous about shaving this year. I will be starting my first job and moving away to college, and I worry about what people will think of me.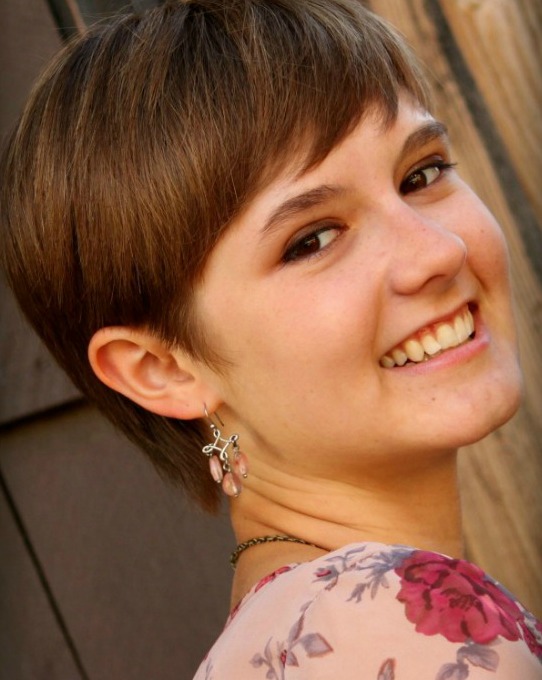 Crystal is shaving her head on June 30th to raise money for childhood cancer research.
But then I think about my brother, and how he lost so much more than his hair, and that a bald head is a small price to pay. It does not even show a fraction of the bravery that my brother had while going through treatment.
The 46 Mommas have a saying: "Hair grows back — kids don't." I think that shaving my head will open up many conversations that wouldn't happen if I kept my hair. And, it will bring attention to the needs of kids with cancer, an area of life that many people don't realize is there, or how many lives are affected by childhood cancer.
Now I will be the bald one, and I will not regard it with shame, but pride to have known such a brave little boy. I look forward to the day where I can rub Cole's fuzzy head once again in Heaven.
Support Crystal as she shaves as an "Honorary Momma." Make a donation today.
Donate