This month marks three years since Rex was diagnosed with neuroblastoma, and the 4-year-old and his family are celebrating. Why? Because thanks to a St. Baldrick's-funded immunotherapy treatment, Rex still shows no evidence of disease. Read on for more about rambunctious Rex and his incredible childhood cancer journey.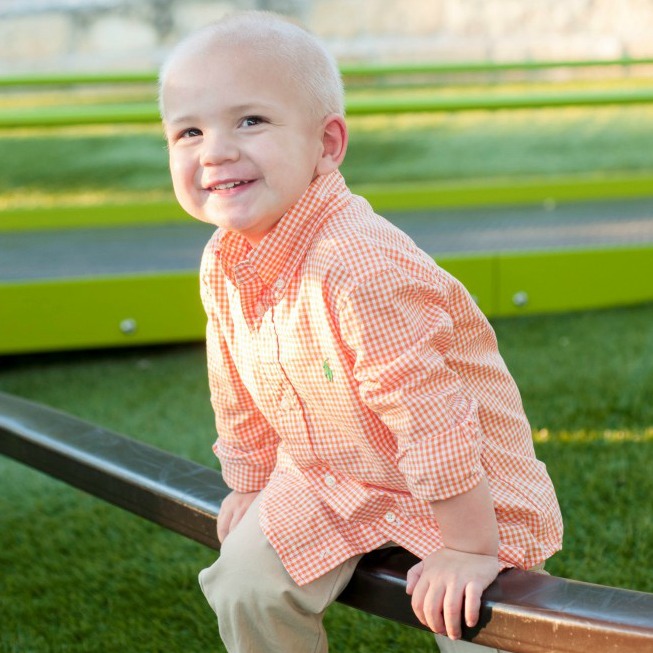 Rex was diagnosed with childhood cancer when he was just 18 months old. Now he's a high-energy, fun-filled 4-year-old.
For 4-year-old Rex, everything is go big or go home.
"He runs everywhere. He doesn't just take steps, he leaps. He doesn't have an inside voice, just an outside voice. He throws everything, breakable or not," his mom, Lesley, said.
Rex is a wild man. He is full of life, just like a 4-year-old should be.
That's all thanks to childhood cancer research supported by St. Baldrick's.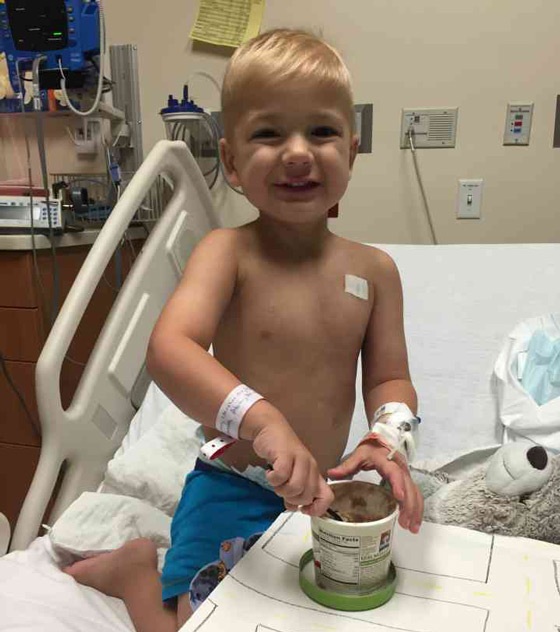 Rex enjoys an ice cream at the hospital.
Just three years ago, things were different. Rex didn't feel much like running or leaping or screaming like a kid because he was fighting for his life.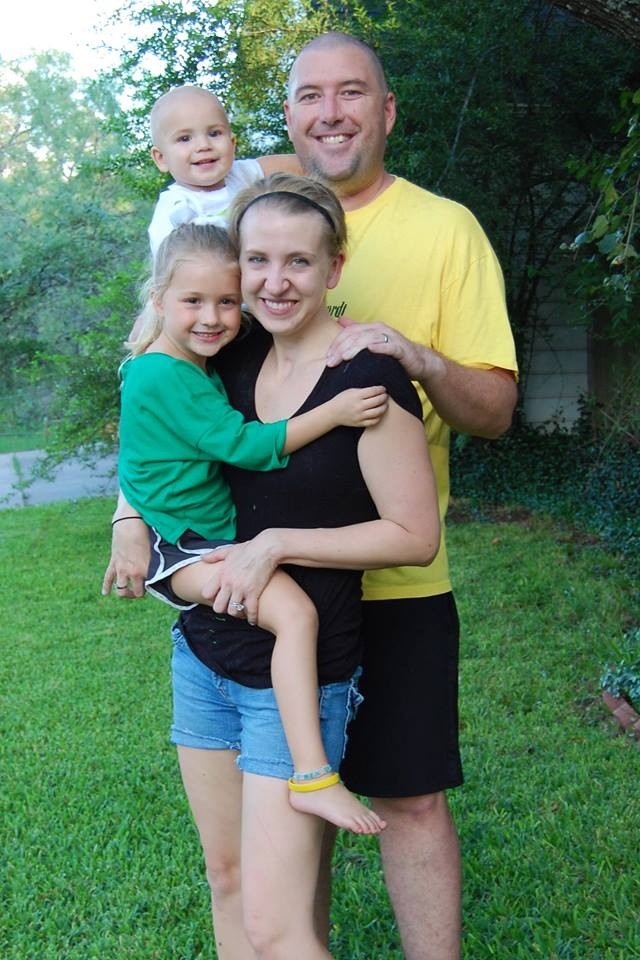 Rex's family poses for a photo together.
Lesley remembers the exact moment when her world changed. It was September 12, 2013, at 10:44 a.m. That's when the doctors told her and her husband, Casey, that Rex had a grapefruit-sized mass in his abdomen, clinging to his left adrenal gland.
It was stage 4 high-risk neuroblastoma. He was just 18 months old.
Just days later, doctors removed the entire tumor from Rex's tiny belly. Next was six rounds of chemotherapy, then a strong conditioning chemotherapy to prepare Rex for his stem cell transplant.
Lesley described that chemo and the stem cell transplant as being brought to the brink of death, and then plucked from the edge.
"That was hard," she said. "He didn't get out of bed for two weeks, and that was the first time ever that that had happened. He was very, very, very sick."
The boy was inpatient at the hospital for 200 days. It was a roller coaster of infections, fevers, and sensitivities to treatments.
Through it all, Rex remained cheery and social, often roaming the halls of the cancer wing to hang with the nurses and make friends in the playroom.
"Every step of the way, people would comment all the time on how fun and sweet and upbeat and happy he was," Lesley said.
After enduring a dozen rounds of radiation, Rex didn't show any sign of cancer. But the stakes were high for their sweet boy, and Lesley and Casey knew it.
Lots of kids relapse after initial treatment for neuroblastoma, and survival rates after relapse are low. So, Lesley and Casey decided to continue with treatment. They enrolled Rex on a new clinical trial that they hoped would give their son his best shot at a long and healthy life.
Rex and his dad, Casey, wait for his MRI results together.
Rex became one of the first patients ever to receive a newly FDA-approved immunotherapy for kids with neuroblastoma.
Called Unituxin, or dinutuximab, it's a childhood cancer treatment made possible by St. Baldrick's-funded research.
The lab-developed protein clips itself to neuroblastoma cells, sending up signals that alert the immune system to the bad cells so it can recognize and attack them. The goal is to keep the cancer under wraps and the child in remission.
"Though it [the treatment] was hard, I feel like it gave us hope, that we weren't willing to just be sitting and waiting for a recurrence — that we could really walk away and feel like our kid had a real chance at survival," Lesley said.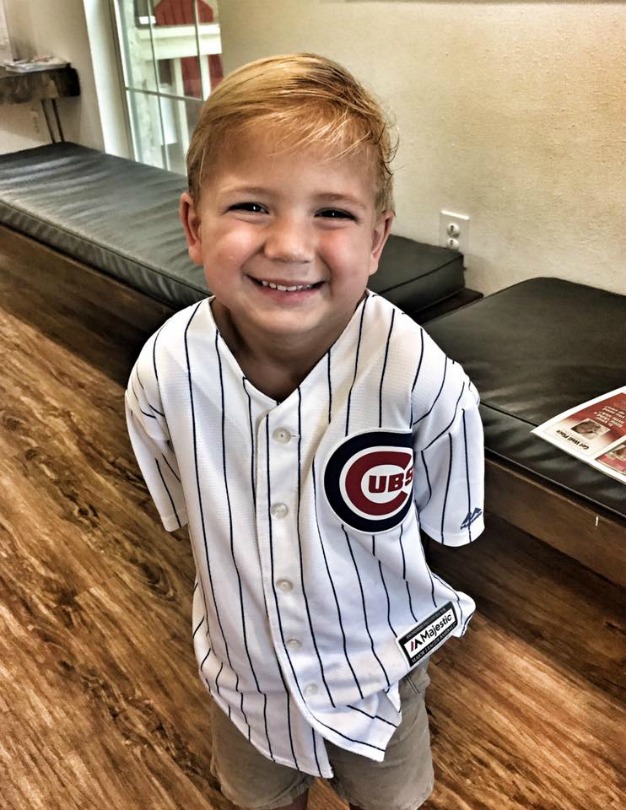 Rex smiles after his latest MRI came back clean.
This October will be two years without any sign of the cancer.
Without childhood cancer research funded by St. Baldrick's — the research that made their son's immunotherapy treatment possible — their lives would feel broken, Lesley said.
"We're living a very normal life, which is pretty amazing," she said. "Reflecting back on where we were in September three years ago, I didn't think we'd be here. And we are. We don't take a single day for granted because of it."
Childhood Cancer Awareness Month is here. Support the gold standard in childhood cancer research and get kids like Rex the cures they need.
Give
Read more on the St. Baldrick's blog: