Lori Del Vecchio is the mother of two boys and a girl, Emily, who was diagnosed with childhood cancer in 2011. Emily passed away a couple days before Mother's Day just a year later. With the holiday on the horizon, Lori reflects on how Mother's Day has changed.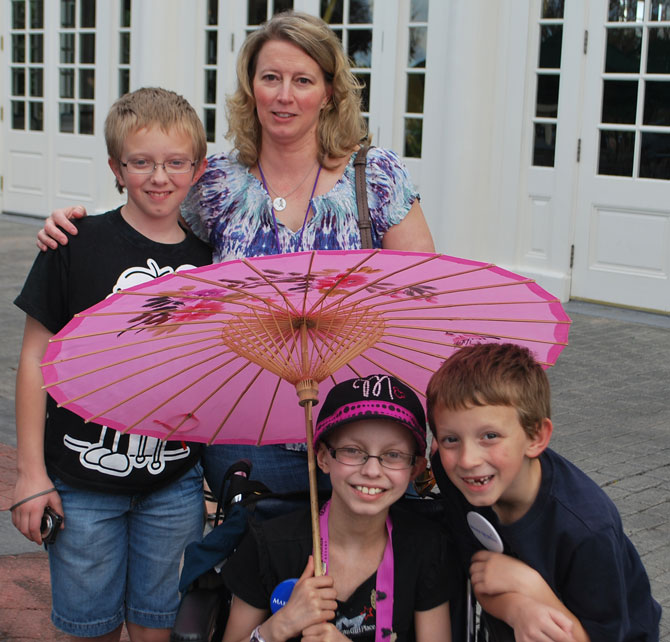 Lori with her two sons and Emily during the little girl's Make a Wish trip.
My first child was born in the middle of April, and the next month I celebrated my first Mother's Day. I remember how excited I was, enjoying time with my son and adapting to being a new mom.
Our family continued to grow and Mother's Day would bring breakfast in bed (the best little kids could make), homemade cards, and special school-made gifts. We would enjoy the day, plant flowers and have fun.
I was blessed to have three beautiful, bright, kind children and they became the center of my life. I was living the fairy tale, unaware of the harsh realities some mothers faced.
Then, in July 2009, I lost my mother after a three-month battle with stomach cancer.
My mother was my friend — when I needed guidance, a recipe or an ear, I called her. When something went well, or something went bad, hers was the first number I called. She lived her life to help others, and her grandchildren were her greatest joy.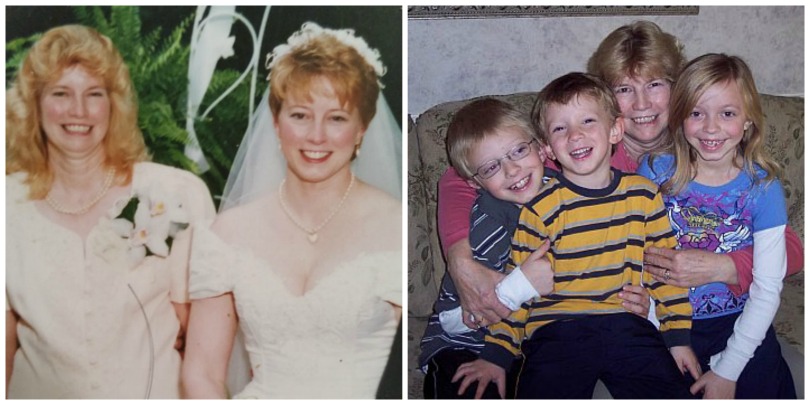 Left: Lori and her mother on Lori's wedding day. Right: Lori's mother with her grandchildren.
My first Mother's day without her was hard. I missed her, but I focused on my own children and we remembered my mom with love. I didn't think there could be a more painful Mother's Day.
I have since learned never to say it can't get any worse.
In January 2011, Emily, my middle child and only daughter, was 8 years old. A quick trip to the urgent care for leg pain led to a diagnosis of osteosarcoma.
We spent the next 15 months in and out of the hospital for surgeries, chemo treatments, and complications. It became our home away from home.
People always told me I was "so strong," but I don't see it that way. I was a mother caring for her child with the love and devotion bestowed on me by my mother.
Emily's condition deteriorated in May 2012 and on Friday, May 11, she took her last breath. I struggled to find the words when I called the hospice nurse to tell them she was gone.
I remember the funeral home taking her out of our home. Nothing can describe the pain as I watched them take my baby girl away.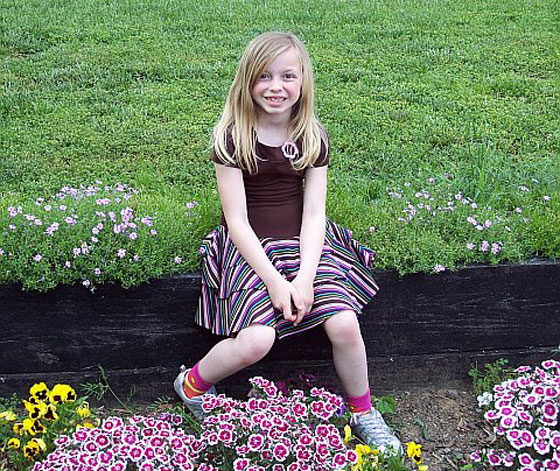 Emily before her diagnosis.
Two days later, while others were having breakfast in bed, opening their homemade cards and celebrating Mother's Day, I stood next to my daughter in her pink casket as friends and family came to pay their respects.
Now my Mother's Days are bittersweet. Last year the anniversary of Emily's death was on Mother's Day. Those who have lost a child will understand that day is filled with painful memories, sadness and anger, so it was difficult to be happy.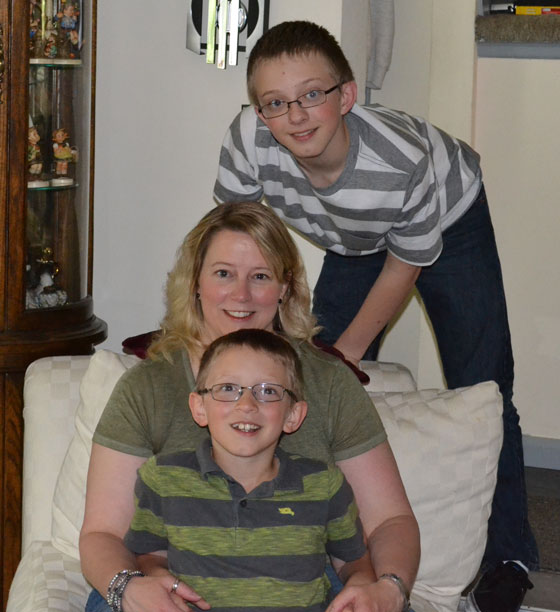 Lori with her two sons.
But, I want my boys to know they are important and I need to show them how much their presence and acts of kindness mean to me. They also make me happy. I know how fortunate I am to have two sons, who have endured such heartbreaking losses and are there for each other, and they are there for me.
We enjoy the day and each other's company. They make me feel special. We visit Emily at the cemetery, plant flowers, or just be together, but we make the best of it, like every other day.
I know Emily thought of others throughout her battle, and I know I have to continue her legacy and do whatever I can to help find a cure. That has led me to St. Baldrick's and the 46 Mommas. The 46 Mommas have given me an opportunity to honor Emily's memory, raise funds and increase awareness about childhood cancer.
I first shaved with the Mommas last year in Boston and I felt so empowered by the experience. I knew I would shave again, and I will in Kansas City this year.
I felt a sense of pride when the FDA approved a new drug for the treatment of childhood cancer, in part by research supported by St. Baldrick's. But with a child diagnosed with cancer every three minutes, we have a lot more work to do.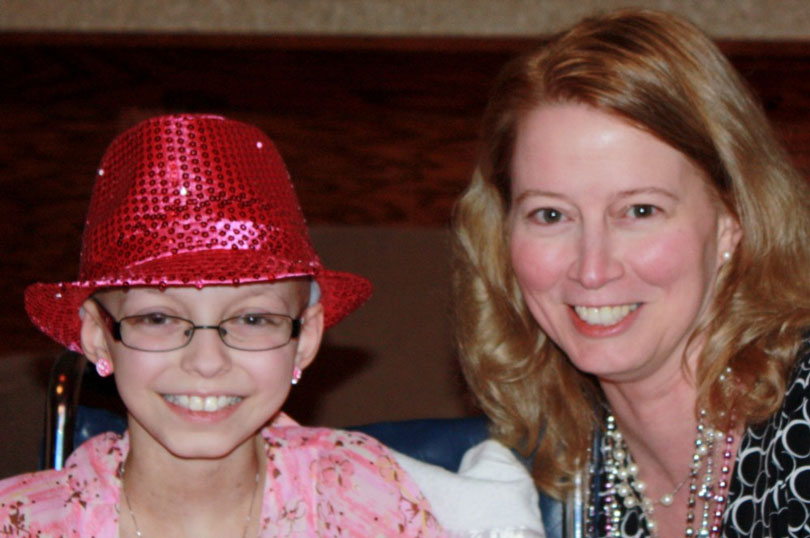 Lori with her daughter during treatment for osteosarcoma.
I know as a mother I have to do what I can, in memory of Emily, for those who are still fighting and for those who face each day with the fear of a recurrence.
And for every mother who can't have that fairy tale Mother's day where all is right in their world, I will continue to support St. Baldrick's.
Give mom the gift that gives back — make a donation to childhood cancer research in her honor and you'll get a special ecard to send to your mama this Mother's Day.
Send an ecard
Read more on the St. Baldrick's blog: