2013 St. Baldrick's Ambassador Avery and her family are thrilled to announce that the St. Baldrick's community has raised more than $9 million for childhood cancer research!
Avery's mom, Stephanie, says, "We are awed by the generous donations of time and money given to St. Baldrick's. We are excited by the possibilities that this brings to kids with cancer and finding new ways to treat it and one day conquer it."
Avery was diagnosed with pilocytic astrocytoma, a childhood brain tumor, in June 2011. Although Avery is currently undergoing treatment and has lost all peripheral sight, her can-do attitude and tenacity have helped her remain strong. She is a spirited and courageous girl who loves to draw, sing, play the piano, and create art projects. Avery dreams of becoming an oncology child life specialist and helping kids discover their own "can-do" spirit. Read more about Avery.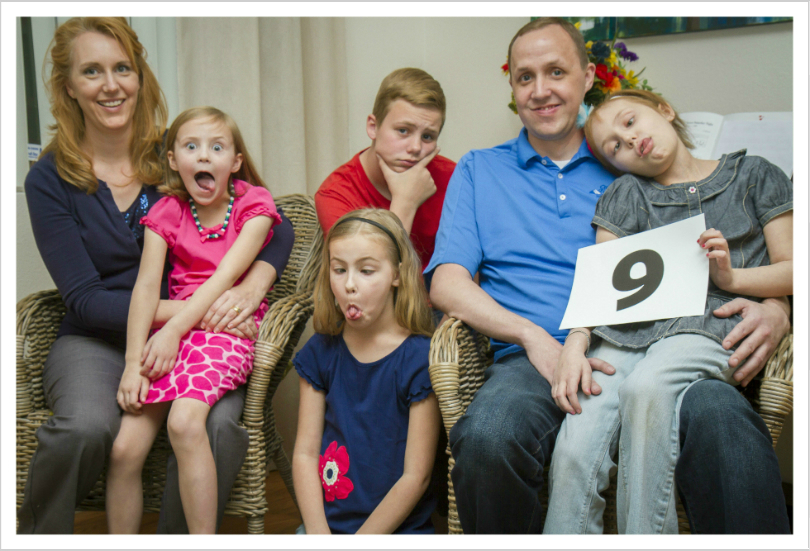 Avery celebrates $9 million raised for childhood cancer research with her family: (L-R) Stephanie, Hallie, Nathan, Payton, Chris, and Avery
Get involved with St. Baldrick's
 today, or 
donate to childhood cancer research
 to help kids like Avery fulfill their dreams for the future.