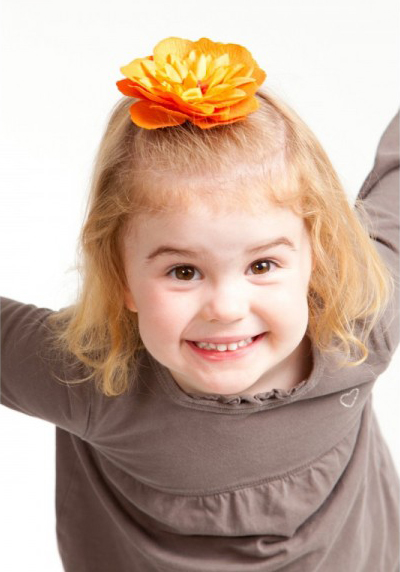 Avery donated her fifth birthday to St. Baldrick's to find cures for kids with cancer.
At
Avery's fifth birthday party
, she wasn't frantically opening present after present, surrounded by friends crowding in to see yet another Barbie beneath the colorful wrapping.
Instead, she and her friends were coloring cards and making presents for two children battling cancer — kids she had never met, but whom she had decided, all on her own, that she wanted to help.
One evening, while reading bedtime stories with her mom, Amanda, they read the story of Joshua from the Bible.  In the story, Joshua was instructed not to collect treasures on Earth, but to focus on building treasure in heaven.  Amanda looked around Avery's room and explained that all of the toys, trinkets, and knick-knacks are earthly treasures, and they're not what God says is important.
As the evening came to a close and she said her prayers — some for sick friends and family — Avery said, "For my fifth birthday, I don't want presents. I'm going to take all my money and donate it to kids who are sick."
Amanda reminded her of the St. Baldrick's Foundation, and Avery liked that idea. She set her own fundraising goal at a whopping $2,000 and said, "My grandpa even promised me his big jar of coins, so that is going to be a lot of money."
Not only did Avery meet her goal, she exceeded it!
If a 5-year-old can do it, you can, too!
See Avery's fundraising page or learn more about how to make your birthday fundraiser a success.
When is your birthday? Perhaps today is the day to start your fundraiser and raise money for lifesaving childhood cancer research.
Start your birthday fundraiser
Read about more kids helping kids with cancer: