It's been a long road, but 2014 Ambassador Lauren made it. The survivor just finished up a clinical trial that marks the end of her treatment for childhood cancer. Read on to learn more about the trial and how she feels about reaching this milestone.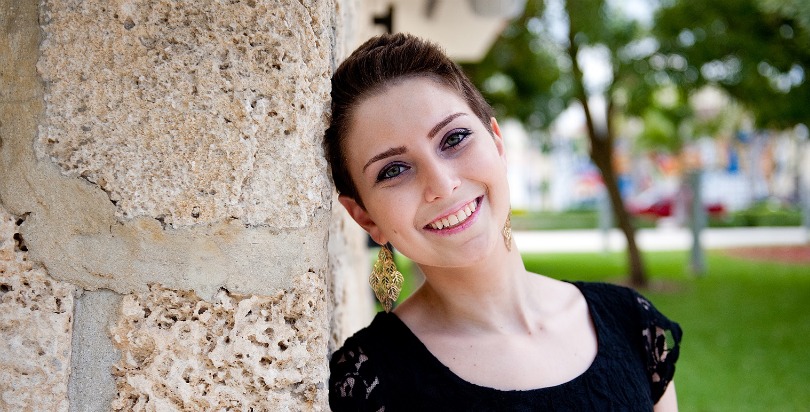 Ambassador Lauren had been in remission for two years before starting on a clinical trial meant to keep her cancer-free.
March 1 was a big day for 2014 Ambassador Lauren.
It was the last day of a 27-month clinical trial meant to keep the 18-year-old in remission. Four pills that morning and four pills that night were all that stood between Lauren and the end of a long journey.
That was both exciting and unsettling for the young woman.
"It was really weird at first, because for the last three and a half years I had always been on something, just to make sure that even if I was in remission that there was no possibility that the cancer could come back," she said.
The trial that Lauren was on is a study of the drug difluoromethylornithine, or DFMO, which is being looked at by St. Baldrick's researcher Dr. Giselle Sholler as a potential tool to keep survivors of high-risk neuroblastoma in remission.
"Having foundations like the St. Baldrick's Foundation that can fund these clinical trials that maybe give kids a second chance, or something new, is really exciting," she said. "Even though it may not work in every case, even if the clinical trial is a failure, it can lead us a step forward in the race to find new treatments."
With few side effects and the possibility of a massive benefit, Lauren was happy to be on the trial.
"It wasn't any big deal. There really weren't many symptoms that I experienced, other than some congestion, which really wasn't anything to write home about," she said. "It really was un-symptomatic and easy."
First diagnosed with neuroblastoma in June 2012 when she was 14 years old, Lauren is now in college at Washington University in St. Louis, where her tumor was first diagnosed. She wants to be a pediatric oncologist and get involved in childhood cancer research. She was inspired to go into research after spending time on a research project in a lab with St. Baldrick's Scholar Dr. Dean Lee.
Read about Lauren's internship in the lab >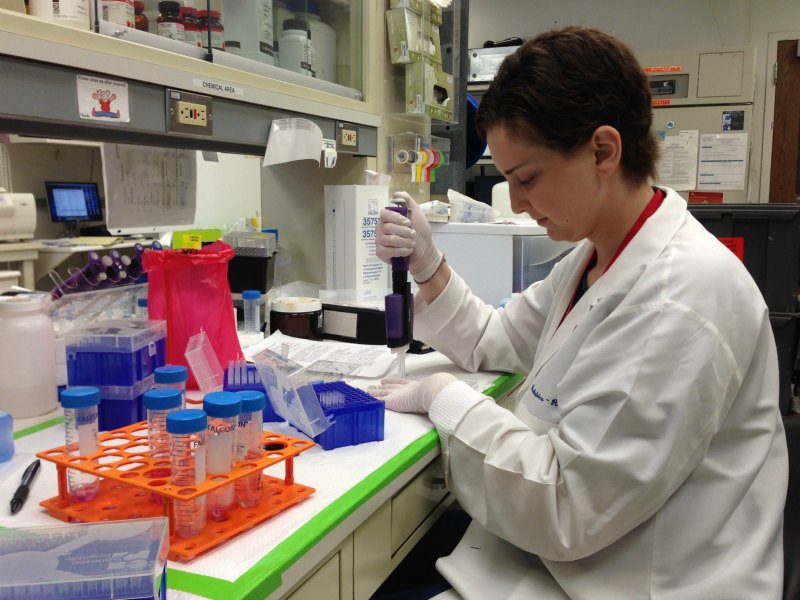 Lauren researched a targeted therapy for childhood cancer.
"I think if I can go into the field already having the perspective of the patient it would really be helpful," she said. "I think it would be more rewarding for me because I've experienced it myself, so I can see that my work is helping others."
As a childhood cancer survivor, she knows that more needs to be done. She knows better than most that more therapies and real cures need to be developed. Because right now for her, there's no guarantee.
That's why Lauren is as apprehensive about this milestone as she is appreciative of it.
"To not be on anything anymore was really weird, to go to bed that night and not have anything to take — but it was really exciting to know that I had done everything possible and had reached success," she said. "But at the same time, it was uncomfortable to know that if something happened, I would have to restart. There's nothing else that I can continue doing at the time to prevent a relapse."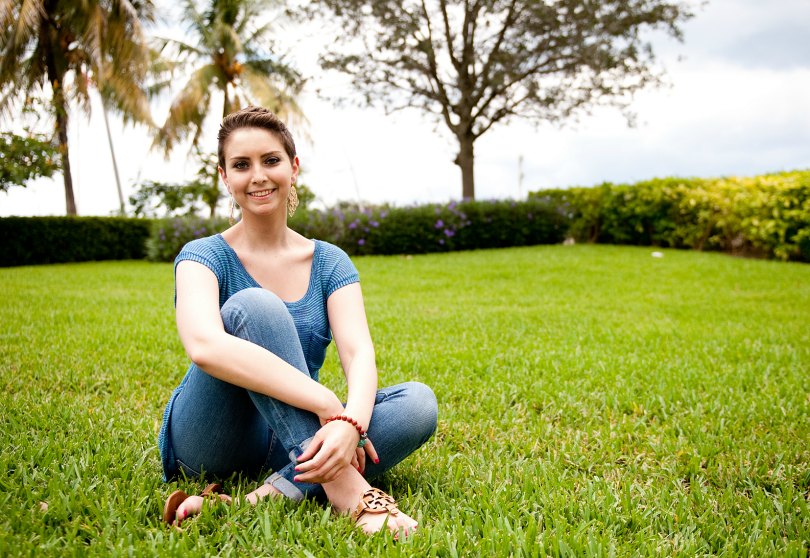 Lauren tries not to dwell on the past and maintains a pragmatic, but upbeat attitude about the future.
But she stays positive and present.
"I just have to hope for the best. And yes, in the back of my mind there is, you know, 'What if something happens?' But I try to not really think of that, because for me there's no point in worrying until something actually happens. Because if I worry, it makes a negative impact on me," she said. "I just try to stay positive and then if something happens, I'll face it when it happens."
All kids with cancer deserve to live long and healthy lives. Fund childhood cancer research today.
Give

Read more on the St. Baldrick's blog: