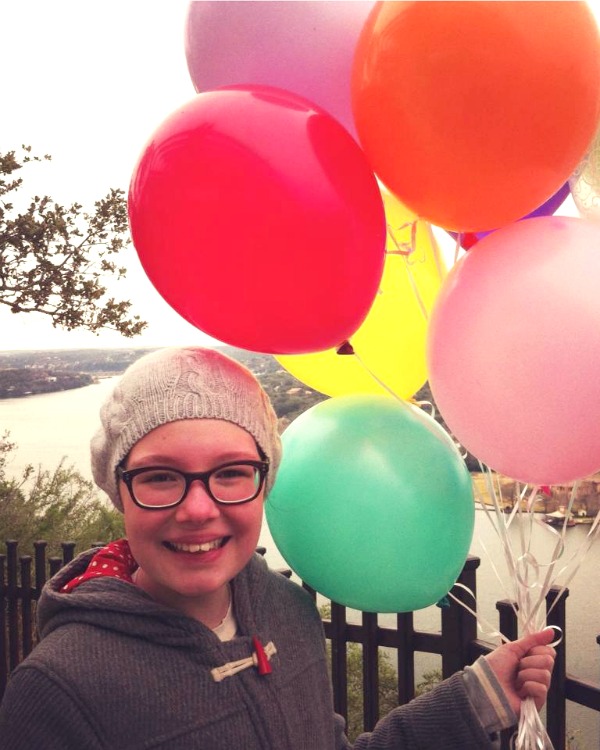 Georgia was diagnosed with leukemia at the age of 10. Because of you, St. Baldrick's is giving away $22 million in childhood cancer research grants to help find cures for kids with cancer.
It was Georgia's 10
th
birthday, and she was being admitted to the hospital.
For two weeks, she hadn't been feeling like herself. The pediatrician thought she was fighting a virus, but as days passed, Georgia became fatigued, shaky, and pale. When her parents brought her back to the doctor she was sent to the hospital for testing.
The next day, Georgia was diagnosed with acute lymphoblastic leukemia — ALL, the most common type of childhood cancer.
But when Georgia's mom shared this news with friends and family, she said something that caught my attention. She told them that Georgia had been diagnosed with ALL, a "very curable cancer of the blood."
Georgia had cancer. But there was a cure.
A cure that was available because of childhood cancer research.
Leukemia is a deadly disease. In fact, in the not too distant past, children with ALL simply didn't live. Then, in the late 1940s, the first chemotherapy trials were introduced, and for the first time, children began to survive ALL.
Since then — with one clinical trial after another, 70 years later, the vast majority of kids treated for ALL will survive, with cure rates reaching 90%.
And advancements are still being made today. Just two years ago, St. Baldrick's donors funded a clinical trial using an old drug in a new way — and saw cure rates increase for high-risk ALL.
While all of this is good news for Georgia and the thousands of kids who survive leukemia each year, 1 out of 10 children with ALL won't survive.
Also, there are other types of cancer with cure rates as low as 10% — or, in some cases, no curative treatment options.
As we continue to fight for cures, we'll see small victories — advances that don't happen overnight, but over time. They won't occur through the work of a lone scientist, but through the collaboration of pediatric oncologists around the world who have one goal in mind: saving lives.
Today, I am proud to tell you that St. Baldrick's is funding $22 million in childhood cancer research grants, and these grants have the potential to impact every child who is diagnosed with cancer.
As for Georgia, she is now 13 years old, and she just celebrated a milestone: she has been cancer free for one year!
We celebrate with Georgia and with all of the children, teens, and young adults who have benefited from St. Baldrick's childhood cancer research grants. With your help, we promise to continue to fund the best childhood cancer research until, like Georgia, every child has hope for a cure.
See what you made possible.
See St. Baldrick's 2013 Summer Grants