Meet Yael. Yael Elfassy-Conner is a shavee℠ and the VEO of the immensely successful Savannah City Market event in Georgia. She also happens to be a pediatrician. Her young patients call her Dr. E. We think she's awesome and we're pretty sure you will too.
Sometimes, Dr. Yael Elfassy-Conner's patients whisper about her to their parents.
"Mommy, why is her head shaved?"
Yael, otherwise known as Dr. E, is a pediatrician, a shavee and the passionate volunteer event organizer (VEO) for the Savannah City Market St. Baldrick's event in Georgia.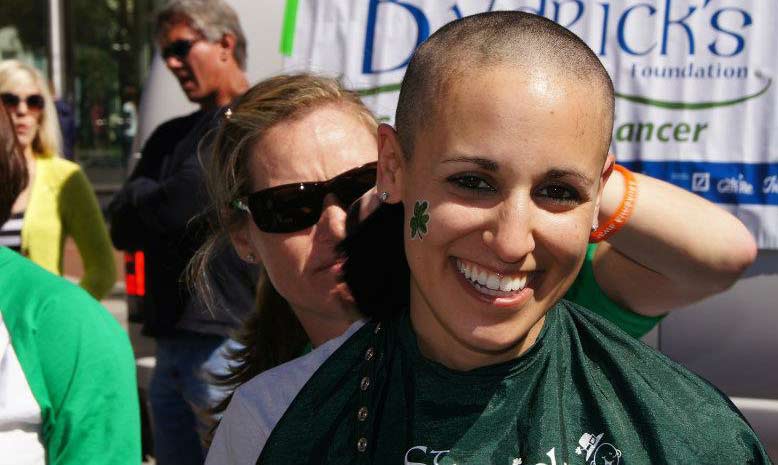 Dr. Yael Elfassy-Conner shaves for St. Baldrick's each year at her Savannah, Georgia, event. "It's liberating," she said.
Yael lets the kids rub her shaved head, of course, and when her patients ask why she's bald, she has a simple and heartwarming explanation.
"I shave my head because when kids get sick and they fight what we call cancer, they lose their hair. So we shave our heads to show them that we love them," she says.
Yael knows how important it is to support kids with cancer by shaving and raising money for vital research. As a pediatrician, she sees the reality of childhood cancer firsthand and is generally the starting point for a child's cancer journey. She's already seen two children diagnosed with cancer this year.
"I'm the first stop and then they go on to see the hematologist and oncologist," she said. "I know what the families are going to go through and it's really, really tough."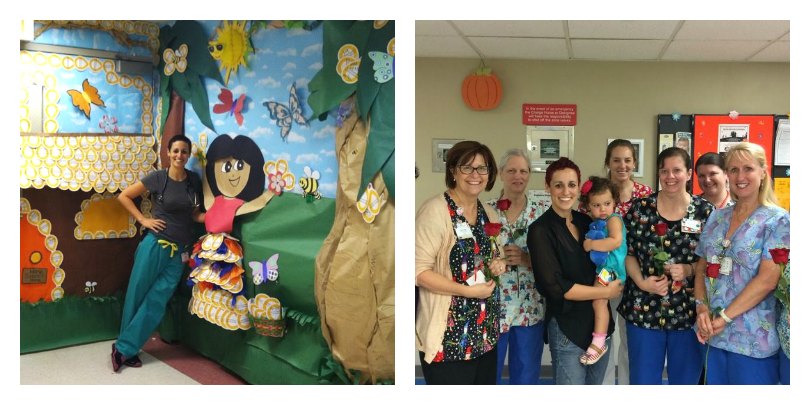 Dr. Yael Elfassy-Conner became a pediatrician almost two years ago. "I'm a kid myself and I can't be serious," she said of why she chose her profession. "So I like to be around other kids."
The Savannah event has become a community rally, attended by families touched by childhood cancer and teams of supporters who return year after year. The event raised about $83,000 — nearly triple the goal — in 2014. Overall, it's raised about $200,000 for childhood cancer research.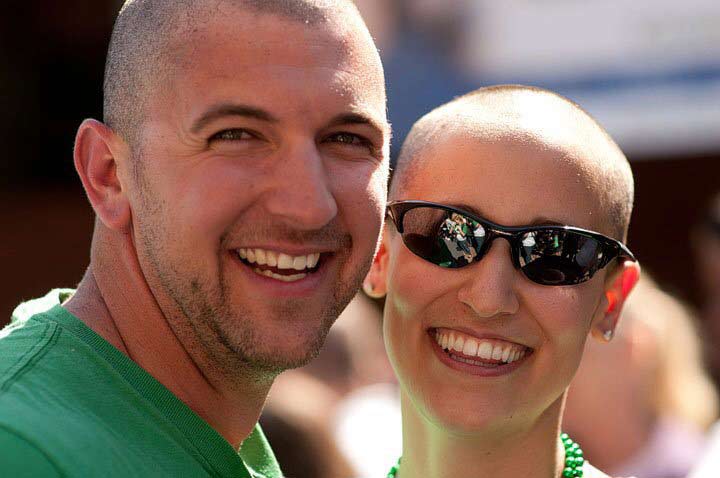 Dr. E with her husband after shaving at her Savannah, Georgia, event.
If the fundraising wasn't incredible enough, there have also been extraordinary moments. For instance, last year a 2-year-old boy and a 92-year-old breast cancer survivor shaved their heads at the event.
"It was really amazing to see both of them at the same time do it," she said.
It's moments like that, and the families she meets, that drive Yael to continue shaving and organizing.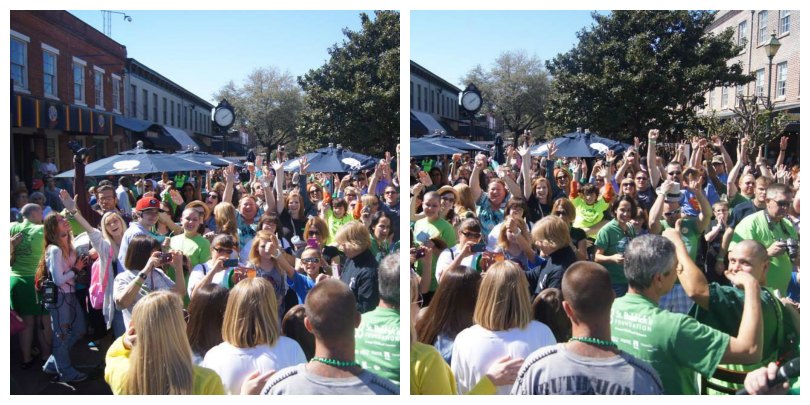 The Savannah City Market St. Baldrick's event has raised about $200,000 since 2011.
"It's crazy because every single year it keeps growing," she said, laying out the numbers — $33,000 to $50,000, then last year's $83,000. "But it keeps getting better and better each year."
Speaking of bigger and better, she has two goals for the upcoming 2015 event: reach $100,000 and get more women to shave.
Help Yael's Savannah City Market event reach $100,000 >
Take it from her, a nearly five-time shavee — it's liberating.
"Once it's gone, you realize just how beautiful every woman is without the hair — you don't need hair to make beauty," she said. "If you still have any doubts, or you're just kind of scared to do it, just think about why."
Inspired to shave? Sign up and save lives!
Shave
Read more about our VEOs on the St. Baldrick's blog: