---
---
Childhood Cancer
---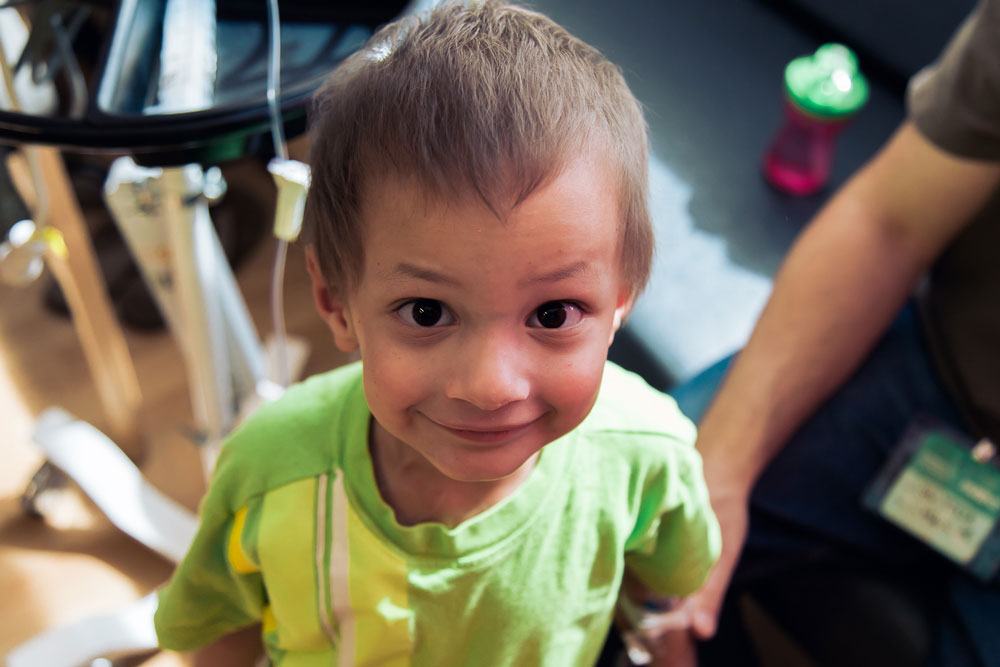 Honored Kid Micah is ready for his close-up during a hospital stay in 2015, when he was taking part in a St. Baldrick's-funded clinical trial at Children's Hospital of Los Angeles (CHLA) for neuroblastoma, a type of childhood cancer.
For kids with cancer and their families, clinical trials mean hope. Clinical trials offer a chance for survival when all other options are exhausted. They offer kids in treatment and survivors the possibility of a better future with fewer side effects. Most of all, for all kids with cancer today and in the future, clinical trials help scientists get closer to cures.
With your help, St. Baldrick's has been an essential part of this lifesaving research phase since 2005 — every St. Baldrick's donor has helped make these trials possible for more than 100,000 children with cancer.
---
---
---
---
---
---
---
---
« Newer Posts
Older Posts »