News
---
Meet the newest winner of the Robert J. Arceci Innovation Award — Dr. Kim Stegmaier. Dr. Stegmaier always loved kids but never thought she'd work in a lab trying to help them. Never say never! Read on to learn more about Dr. Stegmaier, her pioneering work in kids' cancer research and her memorable meeting with Dr. Arceci himself.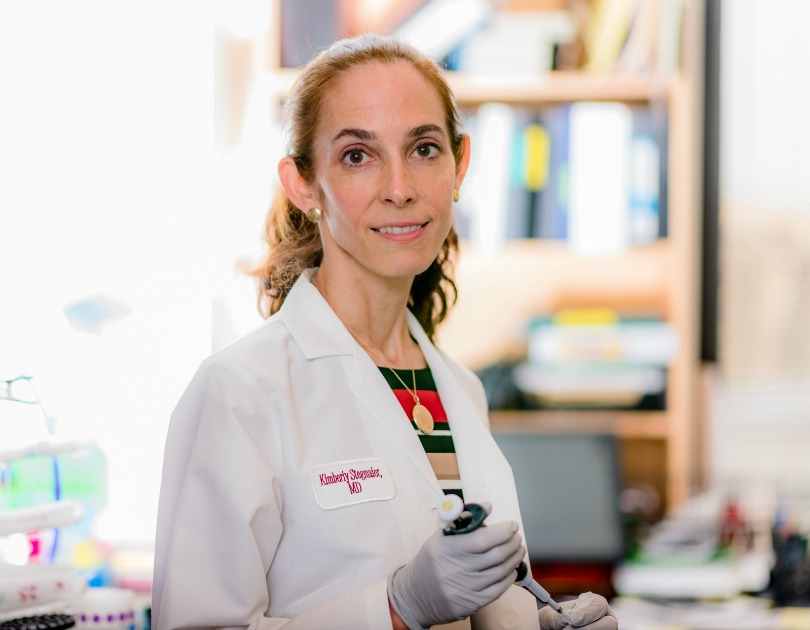 Dr. Kim Stegmaier is the Vice Chair of Pediatric Oncology Research at the Dana-Farber Cancer Institute and the co-director of the Pediatric Hematologic Malignancy Program at Boston Children's Hospital and Dana-Farber. Photo by Samuel Ogden
In her fifth year of medical school, Dr. Kimberly Stegmaier fell in love.
No, she didn't fall in love with a cute fellow student. And no, she wasn't pining for a lab tech either.
---
---
---
---
---
---
---
---
---
---
« Newer Posts
Older Posts »